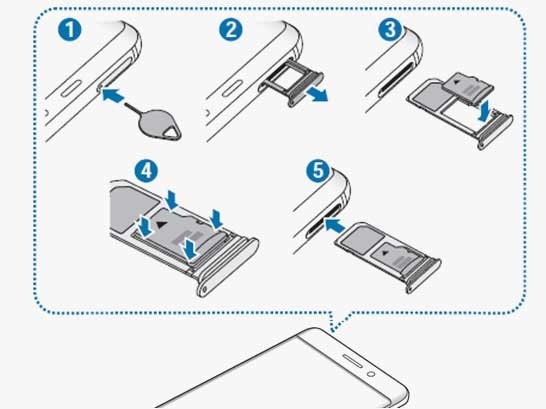 1Carefully insert the ejection pin into the hole on the tray. Ensure that the ejection pin is perpendicular to the hole to avoid any damage to the Galaxy S8.
2Gently pull out the tray slot from the Galaxy S8.
3Place the SIM card and the microSD card on the tray accordingly.
4Gently reinsert the tray back into the Galaxy S8.