SSD 870 QVO, 860 PRO | EVO
SATA SSD
Your First Terabyte SSD
980 PRO | EVO Plus
NVMe SSD
Unstoppable speed
Unreal Performance, Realised
980 PRO, 970 PRO | EVO | EVO Plus NVMe SSD
Unleash the power of Samsung NVMe SSD for your next-level computing. Designed with hardcore gamers and tech-savvy users in mind, the 980 PRO offers high-performance bandwith and throughput for heavy-duty applications in gaming, data analytics and more.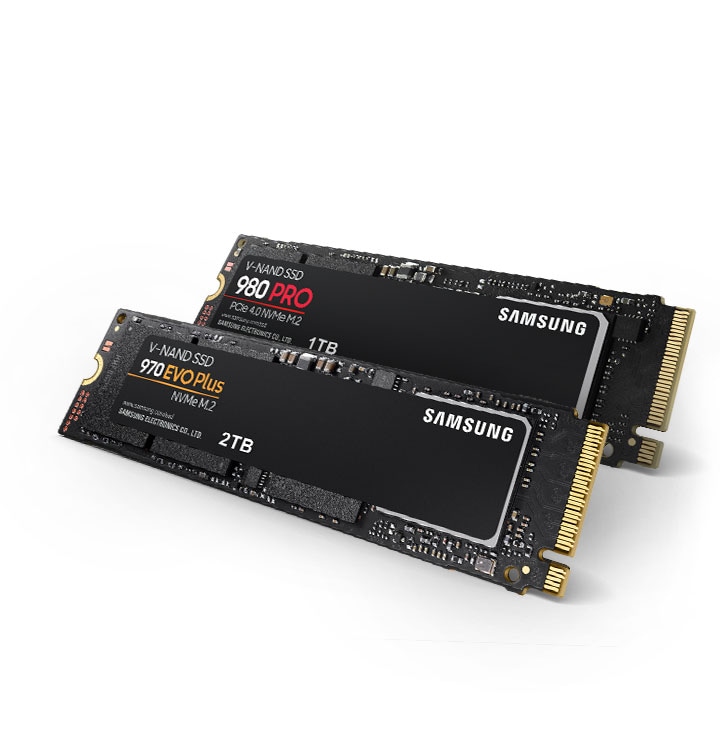 Load Fast.
Play Fast.
Gaming SSDs
Prepare for full gaming immersion with Samsung SSD. Amazing speeds and great reliability give you snappy loading, and seamless in game responsiveness, even when multitasking.

Small upgrade.
Big difference.
870 QVO, 860 PRO I EVO SATA SSD
Bring computing performance to a new level. Unlock true speed and bring immense storage to your PC with 870 QVO and 860 PRO | EVO. The SATA interface SSDs readily and dramatically improve your overall computing experience.