In-Hand Troubleshooting
Last Update date :
Nov 23. 2020
* Please note, this section is designed to give you basic product troubleshooting information, also refer to your user manual for more information.
Charging Problem


1. Use only Samsung-approved chargers, batteries, and cables.
Unapproved chargers or cables can cause the battery to explode or damage the device.

2. Ensure that the charger is connected properly.
Connecting the charger improperly may cause serious damage to the device.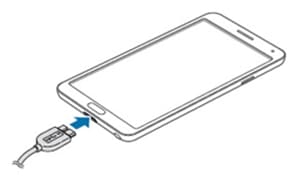 3. If the battery terminals are dirty, the battery may not charge properly or the device may turn off.
Wipe both gold-colored contacts and try charging the battery again.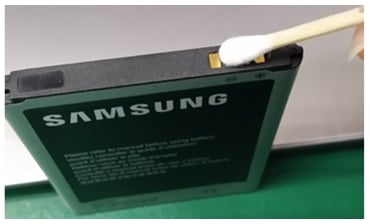 Safe Mode


This will allow the device to start without installed apps running, enabling you to find faulty apps that are causing the device to freeze, lock up or reboot. In case of the 100% reproducible problem, you can check easily whether 3rd party app issue or not.
Press Power and Volume Down at the same time.
Especially hold the volume down key whilst the phone is powered up.

① Switch On the device
② When the Samsung logo is displayed, push and keep pushed menu key
Factory Data Reset

Performing a Factory data reset will clear the mobile device' s memory and put the mobile device back to its original factory default state. Factory data reset is a tool used to remove everything that was imported, added, or installed on the mobile device, and including data which cannot be recovered. Back up before performing Factory data reset.

** "To aid us in creating better support content for you, kindly complete the survey below if your query was resolved. Your rating and comments should only be based on the above content.

For all other queries or further technical assistance, please call Samsung Customer Care on 0800 726 786 or Live Chat with our Technical Team online, services are open 24 hours, 7 days."
Please answer all questions.