Kies 3.0: How to copy photos from your device to PC
Last Update date :
Nov 23. 2020
Please Note: The information on this page is for New Zealand products only. Sequences or settings will vary depending on location and/or where the product had been purchased. To be redirected to your local support page please click here.

Before moving your pictures from your device to a PC, make sure to back up your pictures by saving them in another storage or a different device from the one you are using. 
Simply follow the steps below to move the pictures to a PC using Kies: 
Step 1: In the Kies window, click Photos to display a list of photos in the mobile.

Step 2: Select a photo to move by ticking the corresponding checkbox, and then click the Save to PC button.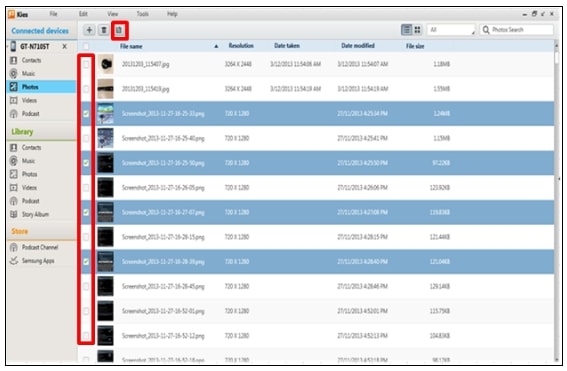 Step 3: Choose a location (Folder, etc.) where the photos will be stored, and then click Select Folder.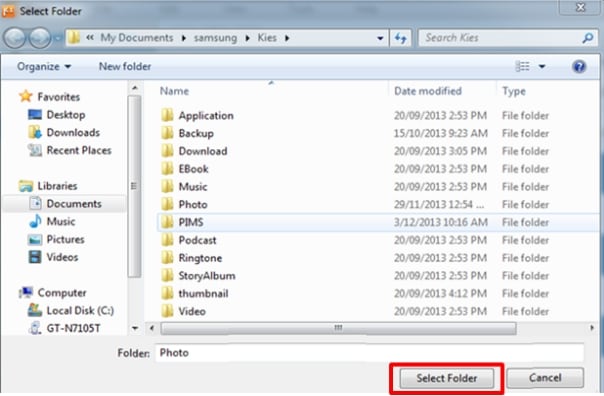 Step 4: A screen prompt will be displayed asking if the pictures should be automatically saved to the library whenever the Save to PC feature is used. Click OK.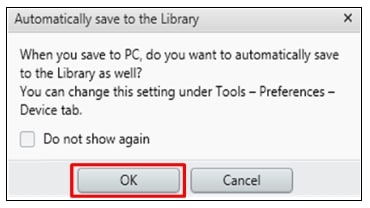 Step 5: The pictures will then be transferred to the PC's library.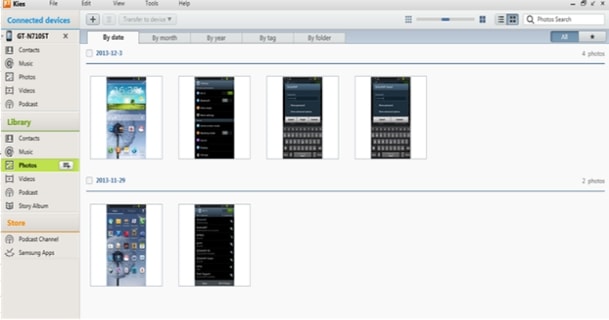 Please note, Samsung Kies 3.0 has been replaced with Samsung Smart Switch. Please click on it for more details.
You can download the user manual from our Manuals & Downloads page. For all other queries or further technical assistance, please call Samsung Customer Care on 0800 726 786 or Live Chat with our Technical Team online, services are open 24 hours, 7 days.
Please answer all questions.