Lifelike,
redefined
Quantum Dot display
Quantum Dot display
Even in brightly-lit rooms, you see the world the way
it is on the SUHD TV's Quantum Dot
display.
Advanced Quantum Dot technology delivers a
billion-hued spectrum that gives you
breathtaking
scenes full of colour. The SUHD TV has a peak brightness
of 1,000 nits which is
equivalent to the brightness of
1,000 candles.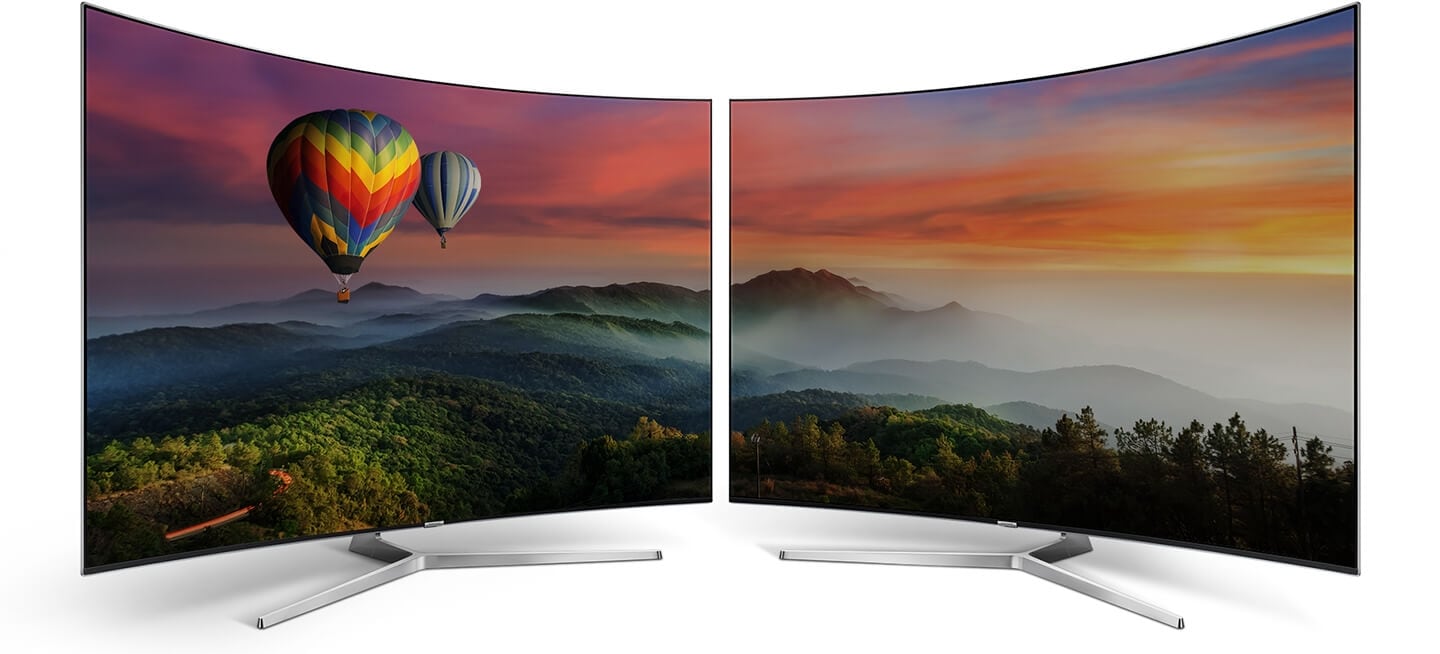 HDR 1000
Life lives in the details and that's exactly what the
SUHD TV provides with its High Dynamic Range.

Delivering a peak brightness of up to 1,000 nits -
hence the HDR 1000 tag - you're able
to see the
whitest whites and blackest of blacks. And even
in the most well-lit rooms,
you're able to see clearly
all the detailed nuances a scene has to offer.
From
the heat of a sun-drenched sidewalk to the chills
from noticing movement in the thick darkness
of
the night, it all feels too real on the SUHD TV.

HDR 100 HDR 1000
Quantum Dot colour
The world we see on our TVs should be as colourful
as the world around us. Quantum Dot displays

deliver the range and precision in colour to make
that happen. Using tiny Quantum Dot particles
as a
light source, a billion different colour combinations
are created to express
the most realistic images on
SUHD TVs' 10-bit panels.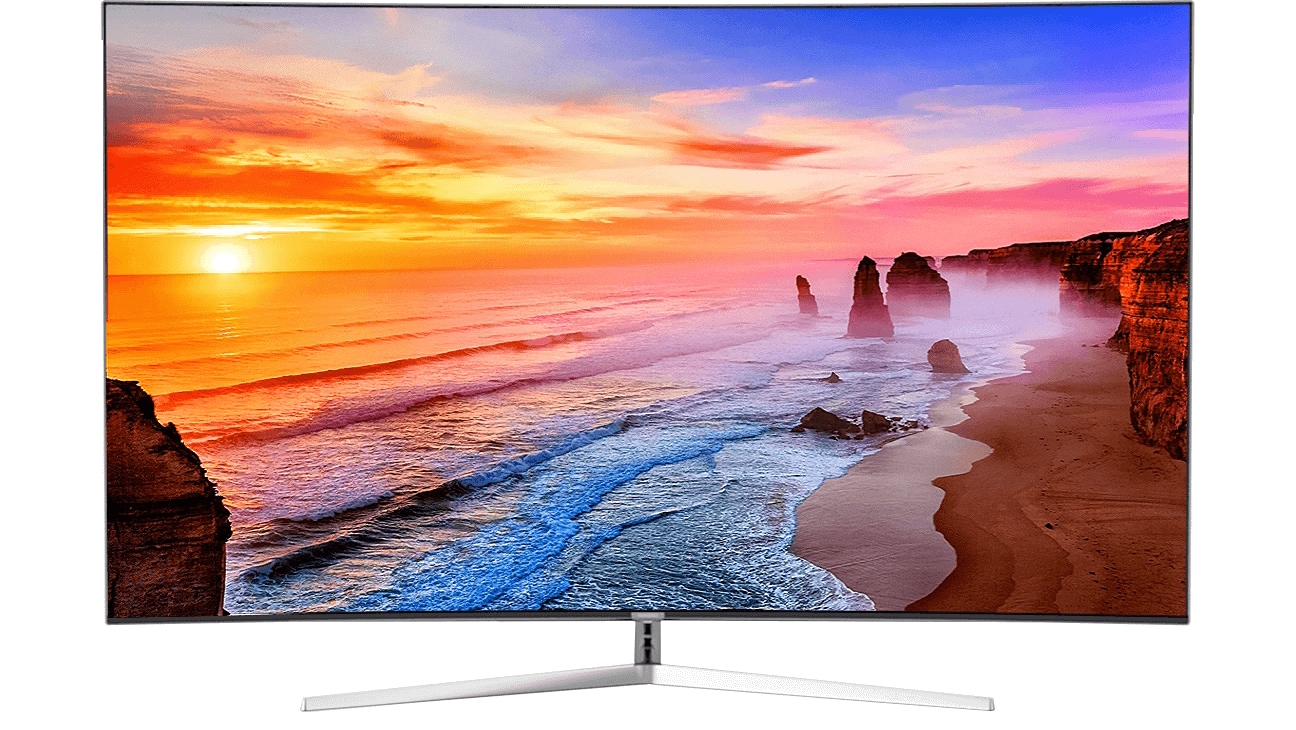 What is
Quantum Dot colour
Watch the video to see how Quantum Dots

create such precise and pure colours.
Ultra Black
Most of the time we spend watching TV is either
during the day or with
the lights on. And during those
times we've had to put up with reflections
on the
screen which aren't just annoying, they can add to
eye strain.
Ultra Black technology works similar to a moth's eye which naturally absorbs light,
enabling it
to see better at night. By effectively scattering light glare is significantly
reduced so you no longer have to squint your eyes or close the blinds.
You just have to sit back and watch TV.
Remastering engine
TV and media technology advances are so fast and
far afield that viewers are faced with formats of

varying specifications on a daily basis. And let's face
it – some formats are just not
as high resolution as
others. But that's where the SUHD TV's remastering
engine steps in.
It will automatically analyse and
remaster any non-SUHD content, improving the
quality to the
highest level possible to take
advantage of your SUHD TV's capabilities, so you can
enjoy the
images as close to what's intended by the
filmmaker.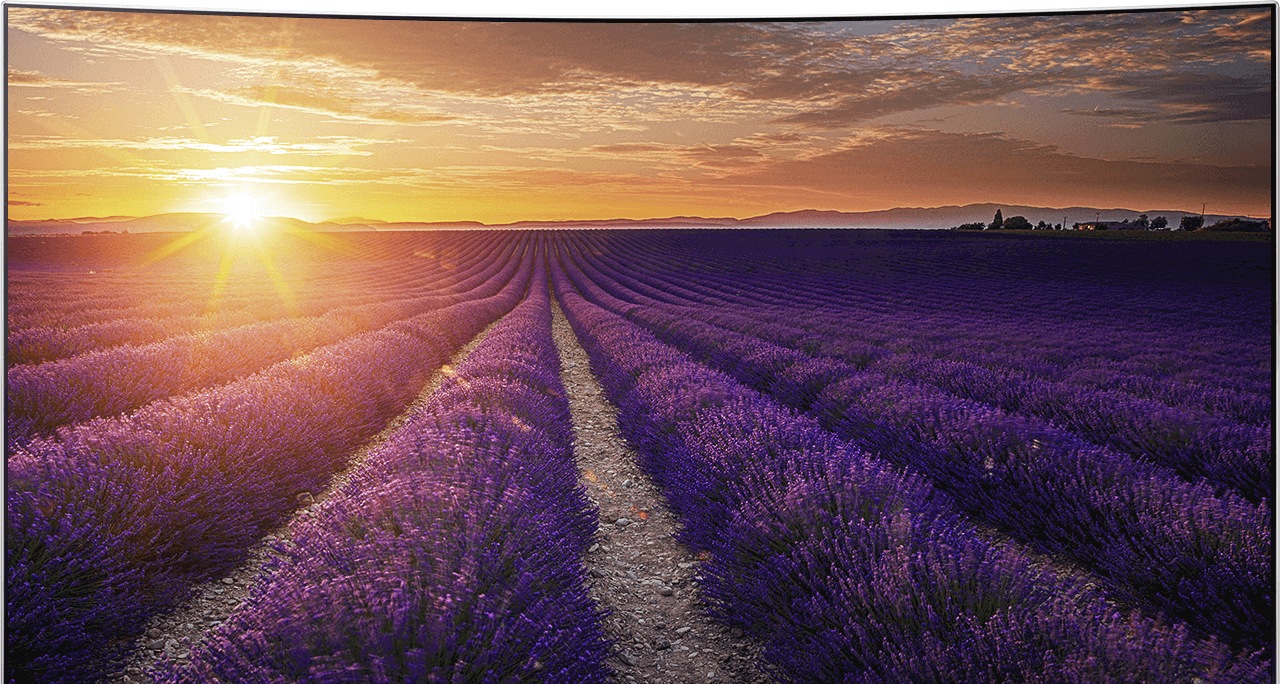 Remastering...
Precision Black
Movies, TV shows, and games are just a little less
engaging when dark shadows aren't dark
enough
and the midday sun not at all intense. Precision
Black brings images closer to real life
by dimming
the parts of the screen that should be truly dark,
and keeping bright areas as bright as
they should
be. With this kind of improvement in the apparent
contrast ratio,
you'll find yourself in the thick of the
action like never before.