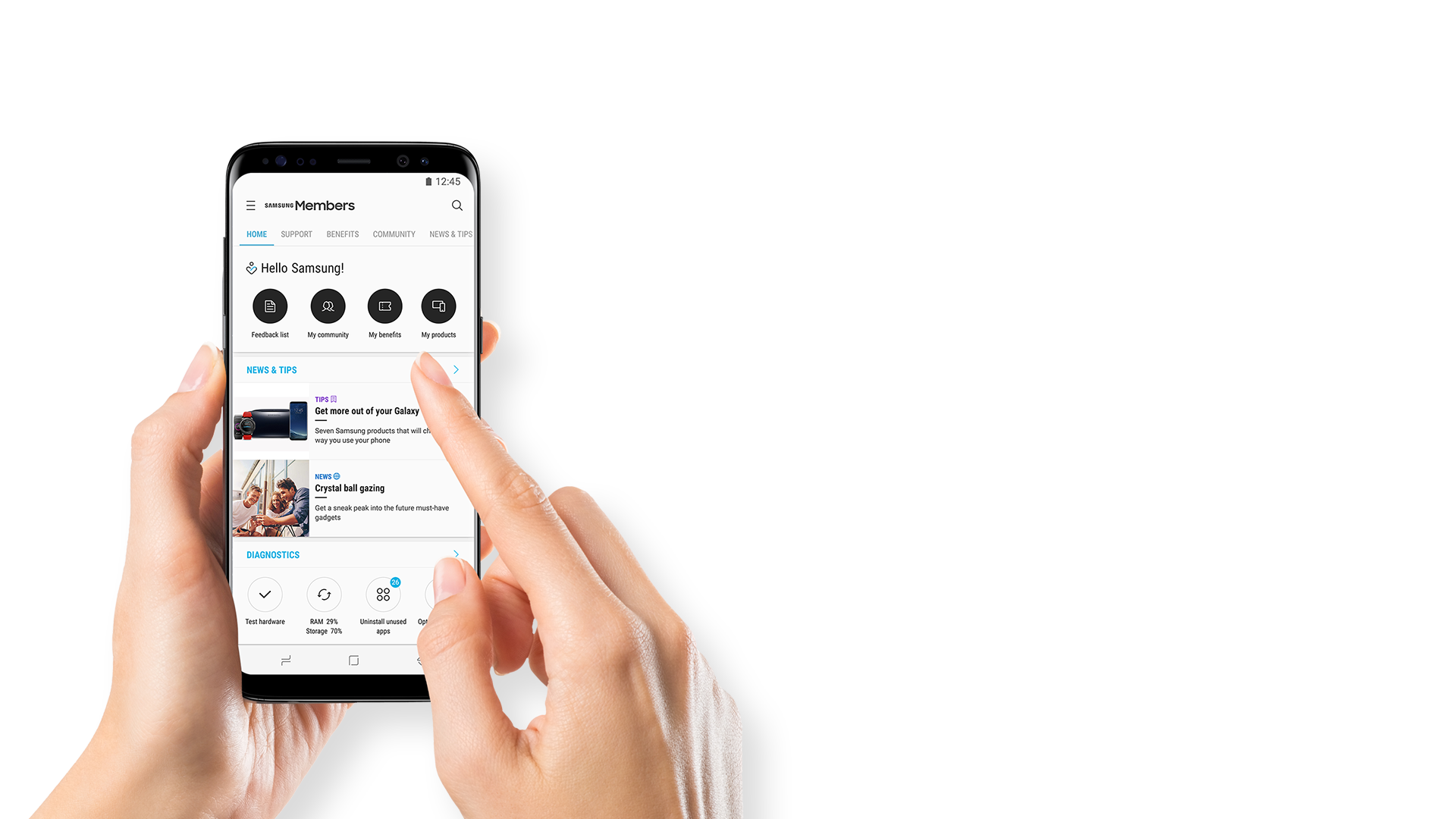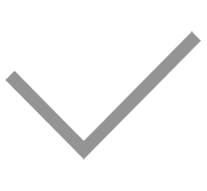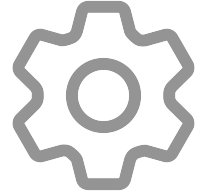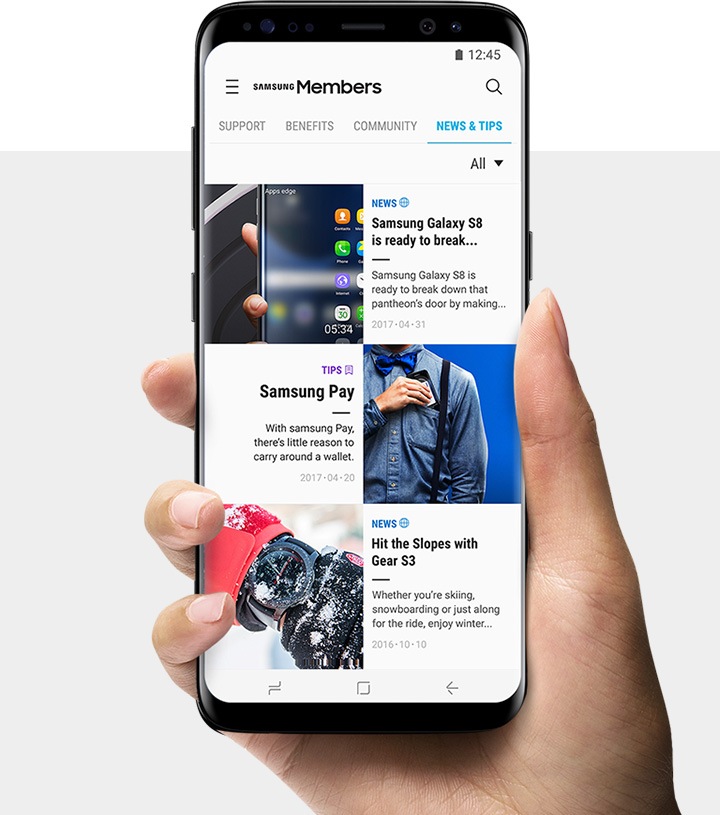 Frequently Asked Questions
More questions? Check out the FAQs below.
​What is Samsung Members?

Samsung Members is an exclusive Samsung Galaxy user application. With Samsung Members, you'll get access to exclusive perks and privileges like special offers, news and community updates. Samsung Members also gives you access to live support, tips, and diagnostics to help you to master your Galaxy and keep it in tip-top shape.

Get the answers you need
Browse our frequently asked questions or ask a Samsung expert directly if you need some extra help.
Keep your Galaxy at its best
Perform quick and easy diagnostic checks to analyse the condition of your device and optimize it for maximum performance.
Get Rewarded
Receive exclusive benefits like event invitations, special offers and discounts on Samsung services.
Stay up-to-date
Get the latest news on Galaxy devices, find top tips on how to make the most of popular Galaxy apps, and read the stories behind the innovations that make the Galaxy so good.

Do I have to pay for Samsung Members?

Of course not! Samsung Members is free to every Samsung Galaxy user. However, there may be associated costs when purchasing or subscribing through partners recommended within Samsung Members.

How can I join Samsung Members?

Samsung Members may be available on your compatible device via a recent device software update. If not, just go to Google Play Store to install the app. Samsung Members may not be available on some older devices. Please check the complete device list here first to see if your device is compatible with the app.

After downloading the app into your Samsung device, you will need to log in, or create a Samsung account, to access all of the perks like redeeming exciting Rewards.

ABOUT SAMSUNG ACCOUNT

What is a Samsung account? Do I really need one for Samsung Members?

Your Samsung account is a free integrated membership service that enables you to use Samsung services on compatible smartphones, tablets, websites, TVs and other devices. A Samsung Account lets you enjoy various Samsung services, without having to sign up for each service separately. It also lets you share data and content across your devices. In order to access to the full Samsung Members experience, you'll need to log in with a Samsung Account.

If you want to learn more about having a Samsung account, please visit

here

.

How do I sign up for a new Samsung account?

​Step 1: Go into Settings menu > Cloud and accounts

Step 2: Tap on Accounts and then tap on Add account to proceed

Step 3: Tap on Samsung account

Step 4: Here you can see the services a Samsung account provides. Scroll down to the bottom and tap on Create Account to proceed.

Step 5: Fill out the designated fields. Once completed, tap on Next to proceed.

Step 6: Read the Terms and Conditions. Select the options to which you agree from the list and tap Agree to confirm.

Step 7: Your Samsung Account is now active. Tap Done to complete the process.

I forgot my Samsung ID or password. How do I retrieve it?

1. Go to 'Settings'
2. Look for 'Cloud and accounts' and tap it
3. Under 'Accounts', tap 'Samsung account'
4. Select 'My profile
5. Select 'Manage Samsung account' and tap the 'Forgotten your ID or password?' link to retrieve your details.
Alternatively, you can also try to log in through the Samsung account website. Click on 'Sign In' at the top right corner, and then select the 'Forgotten your ID or password?' link.

I received an error message that says 'Samsung account package is missing or disabled.' What does that mean?

​​You will need to check that your Samsung account is active and that you are currently signed into it on your device.

To check if you have an active Samsung account on your device:

1. Go to 'Settings'
2. Look for 'Cloud and accounts' and tap it
3. Under 'Accounts', tap 'Samsung account'
4. Check that you are signed in on your account
If you are currently signed in on an active Samsung account, but are still facing issues trying to access the app, you will need to reset your Samsung account.