Democratisation of 5G by Samsung
BRAND INNOVATION
Democratisation of 5G
by Samsung
5G smartphones contributed to only 1% of global market share in 2019 and consumers are eager for a new mobile experience as Samsung looks to expand its 5G portfolio, bringing next-generation technology globally. 2020 is to be the breakout year, despite the pandemic as consumers look forward to not just faster mobile internet, but also connectivity to the world for both work and play. Here's a look at the evolution through the years.
2010 – 2018: Open Collaboration
Through most part of the decade, Samsung has transformed our lives by bringing 5G from the lab to real life by working closely with carrier partners, regulatory groups and government agencies to develop the best 5G experience possible.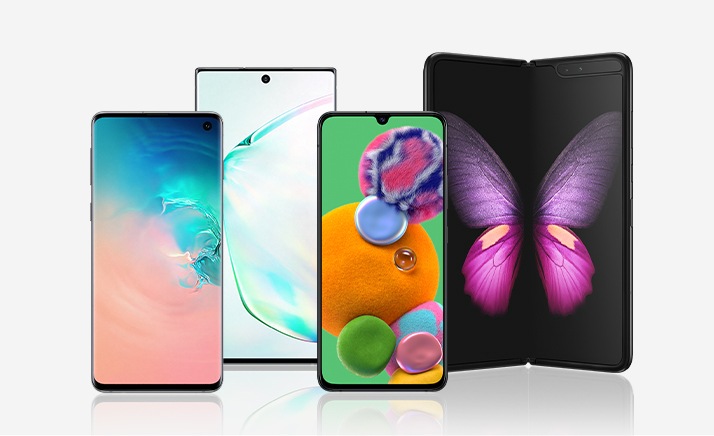 2019: Samsung Democratises 5G
Samsung shipped more than 6.7 million Galaxy 5G smartphones global, offering consumers five Galaxy 5G devices, including the Galaxy S10 5G, Note10 5G, Note10+ 5G, Galaxy A90 5G and Galaxy Fold 5G. This achieved several historical milestones including providing network equipment for the world's first 5G commercial service in Korea as well as working closely with global carrier partners to expand 5G networks and introduce 5G experiences and use cases.


"Samsung has been one of the leading players catalysing the 5G market development in 2019 with end-to-end 5G offerings from 3GPP standards contribution, semiconductors, mobile devices to networking equipment. With tremendous 5G growth opportunities on the horizon, Samsung, over the next decade, is in a great position to capitalise by further investing and building on the early lead and momentum." – Neil Shah, VP of Research, Counterpoint Research
2020: Year of Galaxy 5G
Samsung continues to lead the market in 5G innovation with the introduction of new advancements. By offering ultra-fast speed together with the power, performance and security of Galaxy 5G devices, it gives users access to premium mobile experiences which is changing the way we watch and interact with movies, TV and sports, play games. Not to mention, how we would communicate with our friends and family.


"For Samsung, 2020 will be the year of Galaxy 5G and we are excited to bring 5G to even more device categories and introduce people to mobile experiences they never thought possible." – TM Roh, President and Head of Research and Development, IT & Mobile Communications Division, Samsung Electronics.


You are invited
Get ready for exclusive access to in-depth features with thought leaders, invitations to bespoke events, editorial beats on innovation, and first dibs on the latest Samsung products. Also be the first in line to reZerve your monthly delights of new experiences at no charge. Join our mailing list today.
Subscribe