How do I use the stacking kit on my Samsung Heat Pump Tumble Dryer?
Follow the below steps to use the stacking kit on your Samsung Tumble Dryer.
Stacking kits and replacement parts can be purchased from the below websites:
1
Carefully lay the dryer on its side. Use the packing material so you don't scratch the finish on the dryer.
2
Install rubber pads to dryer base.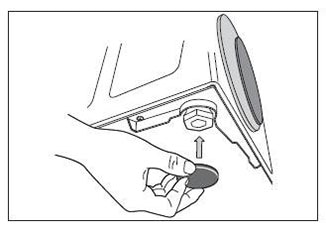 4
Install the bracket to the dryer.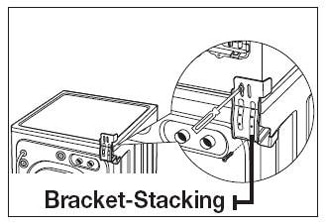 5
Install the dryer and bracket on washer.
Lift the dryer on top of the washer. Protect the washer control panel with cardboard or other protection. Be sure to lift the dryer high enough to clear the washer control panel. 
More than two people are recommended to lift the dryer into position because of its weight and size. Failure to do so could result in injury. 
6
Finalise the installation.
Carefully slide or walk the stacked washer and dryer into place. Use felt pads or other sliding device to assist moving and to protect flooring. 
Do not push on the dryer once installed to top of the washer. Pushing on the dryer may result in pinched fingers.
Not finding what you're looking for? We're here to help.
Online


There are a number of different ways of contacting us via Live Chat, Email, Twitter, Facebook Messenger and more.

Need a repair?



Whether your product is in warranty or out of warranty, we're here to help.

Contact Us