The S Pen for the Galaxy Tab S7 and S7+ has been redesigned from the inside out, to enhance and complement your creativity. With a magnetic attachment, quick actions, and an all-new Samsung Notes, it's the closest the S Pen has ever felt to an actual pen.
Redesign
The S Pen has been redesigned, both on the inside and out, to provide a realistic pen-on paper experience.
Super battery power
The new S Pen has a 0.35mAh battery that charges incredibly fast. You can charge the S Pen in around 10-13 minutes, meaning that even if you do run out, you can be back on the go in no time.
Bluetooth module & antenna
The S Pen connects to your tablet through Bluetooth. This gives you the freedom to use the S Pen to take selfies, control presentations and even control playback for music and movies.
S Pen button
You can use the button on the S Pen to interact with your tablet in different ways, depending on what you are doing. Some uses include activating the screen, creating notes, and designing live messages.
Pen nib
The new pen nib has 4,096 levels of pressure sensitivity, giving you greater control than ever before. 
Latency
The new S Pen has an ultra-low latency, reducing lag between the pen and tablet. Couple this with a 120hz refresh rate, and you can write and create with life-like precision.
Magnetic attachment
With the magnetic storage feature on the Tab S7, the S Pen is easier to store, and harder to lose.
Simply place the S Pen on the strip on back of the tablet, just below the camera. Placing your S pen here will also charge it.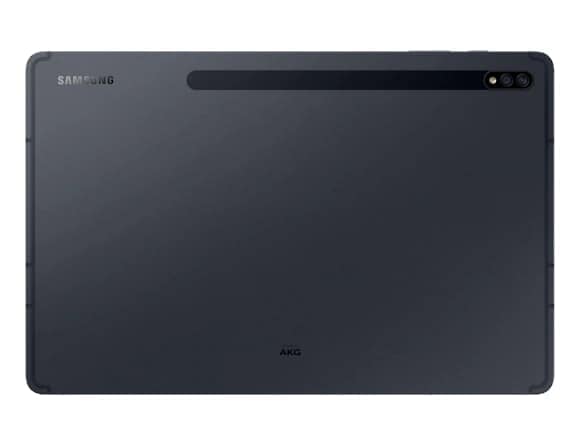 If you're using the dedicated keyboard cover or book cover, there are specifically designed areas to store the S Pen.
Quick actions
Using quick actions, you can use the S Pen to control your tablet from up to 10 metres away. 
Back