What is Samsung Gear 360 camera?
The Samsung Gear 360 camera captures 360-degree videos and photos of you and your surroundings in one shot. The two fisheye lenses capture lively photos and videos. When you connect the Gear 360 to your mobile device via Bluetooth or Wi-Fi, you can capture videos and photos remotely from your mobile device. You can also view, edit, and share videos and photos. If you connect the Gear 360 to a Samsung Gear VR, you can view your Gear 360 videos more realistically.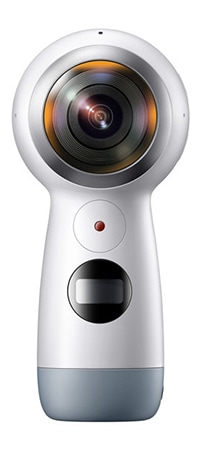 Please note: Before using Gear 360 make sure it is compatible with your device.
We would love to know your feedback to help us improve. Please click submit to tell us what you think.
Please answer all questions.