How to connect Bluetooth devices to your Samsung TV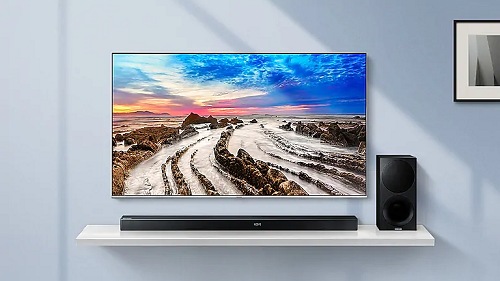 Some Samsung TVs can connect to devices through a Bluetooth connection. This is an easy way to use external speakers while keeping your space organised and cable free. Bluetooth soundbars and speakers can enhance your viewing experience, while Bluetooth headphones let you enjoy your programmes without be disturbed. You can also connect a Bluetooth keyboard and mouse or gamepad to make navigating menus even easier.
This feature has previously been called SoundConnect or SoundShare but is now Bluetooth Audio.
Please note: not all Samsung TVs support Bluetooth connections.  If your TV doesn't support Bluetooth you will not be able to connect Bluetooth devices wirelessly and may have to use a cable
Not finding what you're looking for? We're here to help.
Call
0818 717100Phone Support
Smartphone support | Mon-Sun | 8am to 8pm
All Products support | Mon-Sun | 8am to 8pm

0818 302 016Samsung Shop
For new and existing orders | 9am - 5pm, 5 days a week
0124 75161B2B Support
For business support
8am - 6pm, Mon - Fri
Calls to 0818 numbers are a National Call number.
These are subject to call charges which vary by network and are subject to change.
Calls maybe recorded for training and quality purposes.
For information on how we collect and use your details, please refer to our Privacy policy
* For any printer related enquiries please visit the HP website.
Contact Us