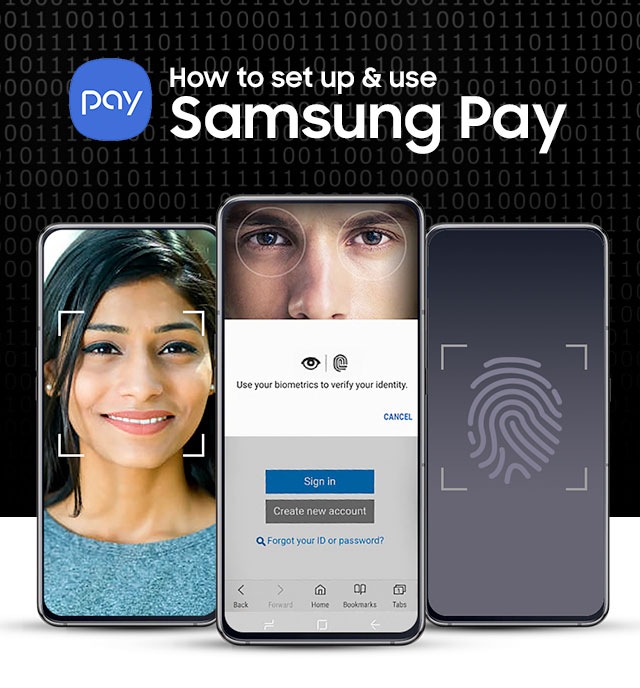 Steps to set up Samsung Pay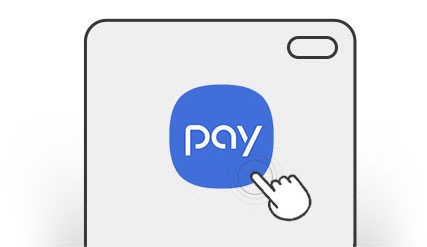 Step 1
Launch Samsung Pay by tapping Samsung Pay icon on your device.
Step 2
Sign In with your Samsung Account ID and Password. If you don't have a Samsung Account ID then "Sign Up" using instructions on the screen.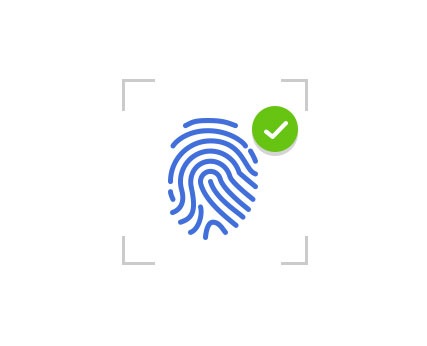 Step 3
Once Samsung Account set up is done, tap Samsung Pay icon and then tap "Use Fingerprint" to register your Fingerprint.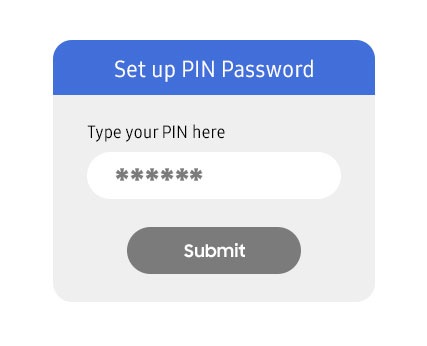 Step 4
Apart from Fingerprint, you can set up Samsung Pay Pin for payment Authentication. To set up Samsung Pay Pin, use " Skip and Use Samsung Pay Pin" on Verification method page.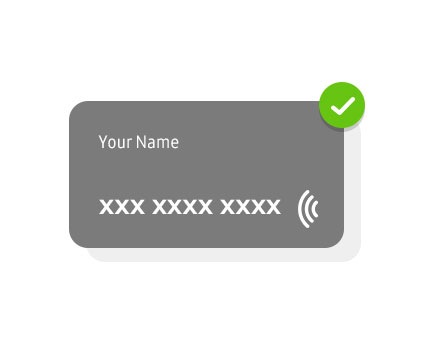 Step 5
The camera opens within the app. Use camera to Auto read your Card details. You can also enter the details manually.
Steps to start using Samsung Pay
Step 1
Launch Samsung pay by swiping up from any screen: sleep mode, locked screen & home screen.
Step 2
Once Samsung Pay is launched, you will see your favorite card. If you have added more than one card, you may swipe left or right to choose any card for making payment.
Step 3
After selecting the card , you need to authenticate the payment with your fingerprint/pin.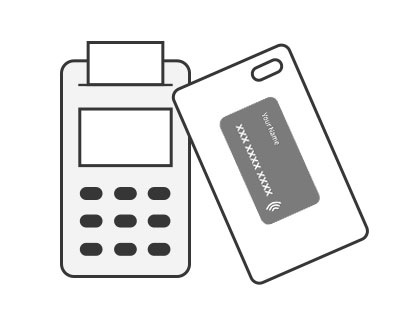 Step 4
Place the phone next to the card machine and your payment is made.
Knox-secured devices
Explore the Galaxy range secured by Samsung Knox
Galaxy Note
Galaxy S
Galaxy A
Tablets
Wearables
Payment Partner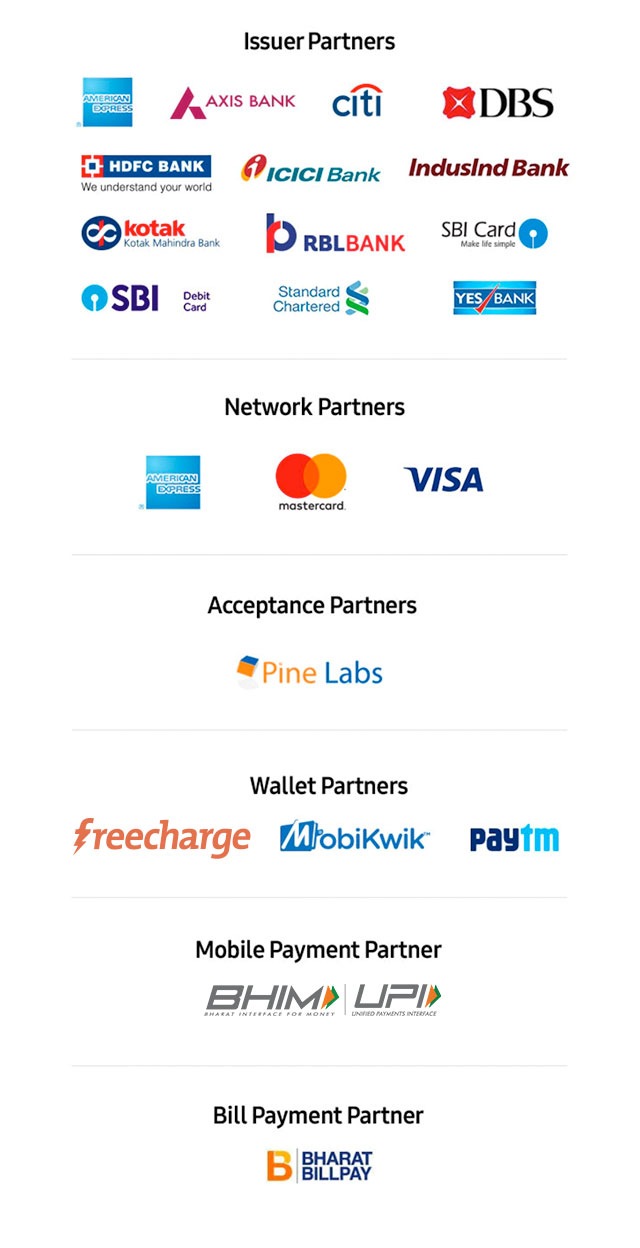 Images are for representational purposes only. Actual may Vary