What are the required safety standards for Microwave Ovens?
Last Update date :
Oct 12. 2020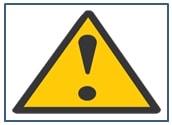 Following are the safety precautions:
Only qualified staff should be allowed to modify or repair the microwave oven.
Do not heat liquids and other food in sealed containers.
For your safety, do not use high-pressure water cleaners or steam jet cleaners.
Do not install this appliance; near heater,inflammable material; in a humid, oily or dusty location, in a location exposed to direct sunlight and water or where gas may leak; on un level ground.
This appliance must be properly grounded in accordance with local and national codes.
Remove all foreign substances such as dust or water from the power plug terminals and contact points using a dry cloth on a regular basis.
Do not pull or excessively bend or place heavy objecton the power cord.