Galaxy S10+ 1TB Ready
Exclusive Gift with Every Purchase
Valid from Apr 05. 2019 to May 05. 2019 Expired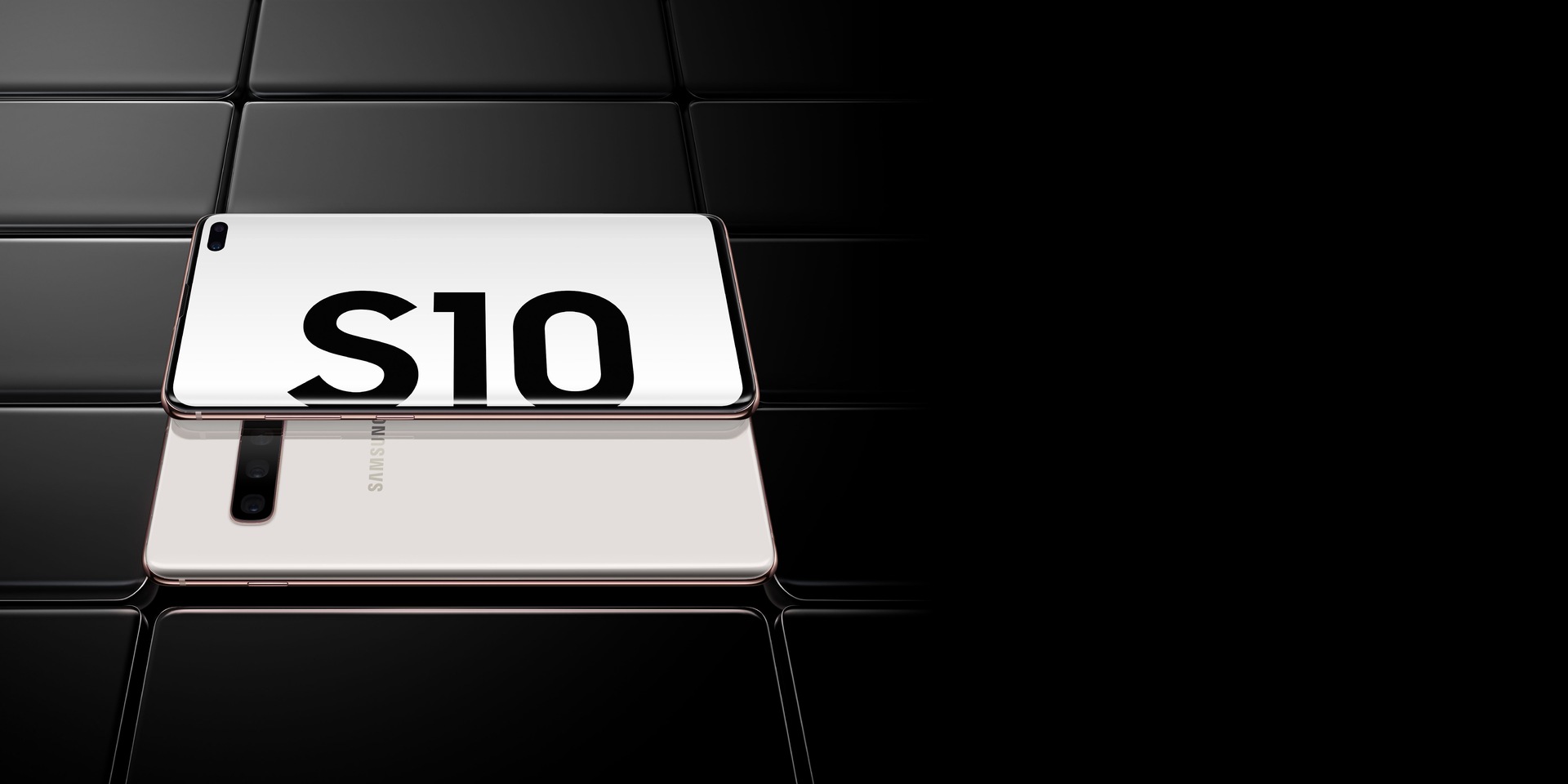 HIGHLIGHTS
Terms & Conditions
HIGHLIGHTS
Exclusive Gift with Every Purchase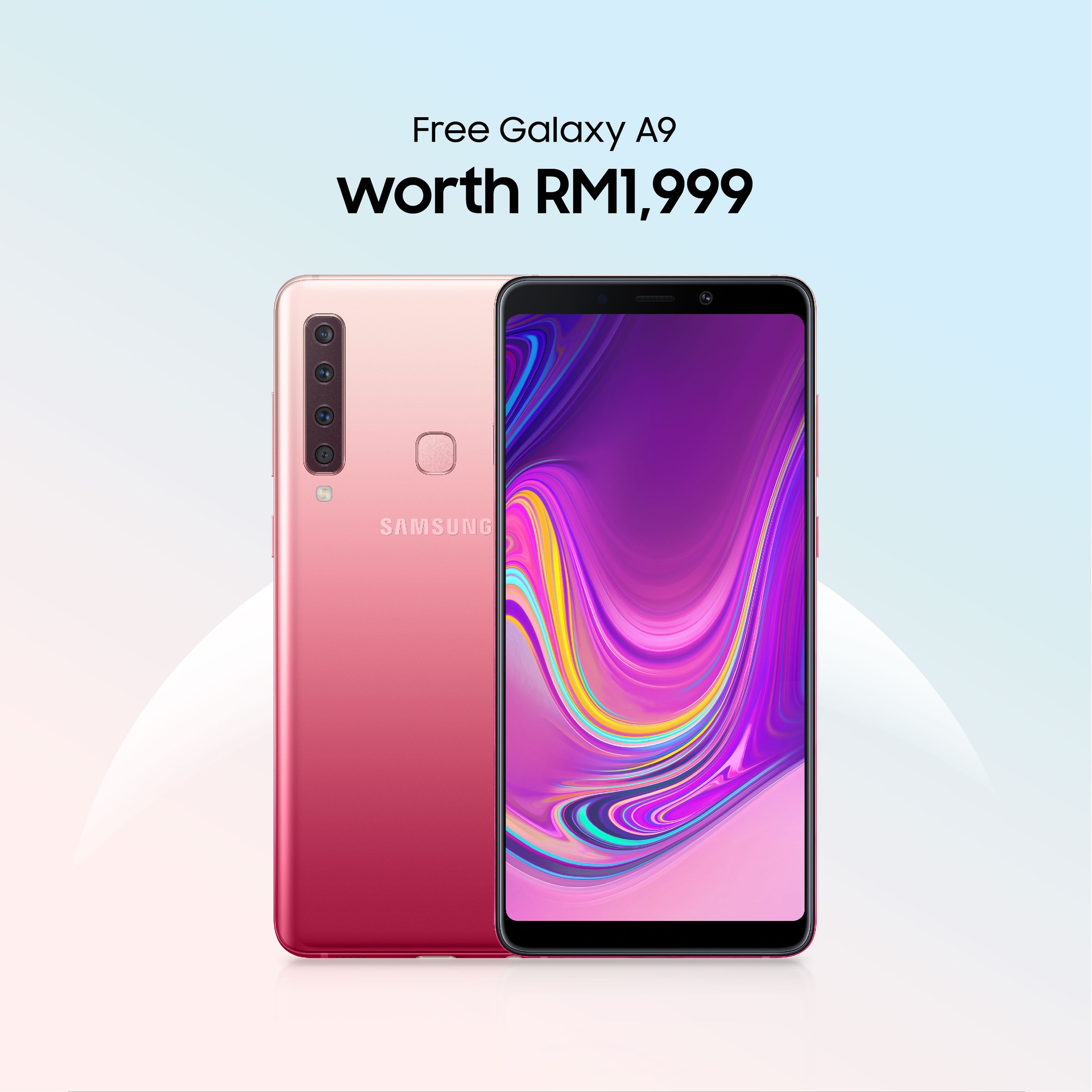 Terms & Conditions
TERMS AND CONDITIONS
SAMSUNG GALAXY S10+ 1TB PROMOTION ("Campaign")
Customers who purchase Samsung Galaxy S10+ 1TB within the Promotion Period from the selected participating dealers are entitled to Free Gift worth RM1, 999 which consists of one (1) Samsung Galaxy A9. Samsung Malaysia Electronics (SME) Sdn. Bhd. ("Samsung") reserves the right to shorten or extend the Promotion Period at its sole discretion without any prior notice.
Campaign details as per below:
Promotion Period : 5 April 2019 – 5 May 2019
Participating Dealer(s) : All participating Samsung Experience Stores, Selected Samsung Authorized Dealers and Selected Mass Merchant ("Dealer") except Samsung Online Store, Operator/Telco, and inactive stores
For clarity purpose, all redemption of the Free Gift must be made within the same day of purchase and at the same location where the Samsung Galaxy S10+ 1TB is purchased. The above mentioned Campaign is on a first come, first served basis and while stocks last. For avoidance of doubt, Customers are not allowed to choose the colour of Free Gift. Samsung reserves the right to shorten or extend the Promotion Period at its sole discretion without any prior notice.
Terms and Conditions
a) This Campaign is only applicable for customer and NOT applicable to:
i. Dealers and their immediate family members; and
ii. Resellers and their immediate family members
b) The Campaign is open to all Malaysian, 18 years of age and above (as at 5th April 2019) except Samsung's employees (and their immediate families), its related agencies, retailers and dealers. In the event the Customer is below 18 years old, please seek consent from parent/guardian before participating in this Campaign. Participation by Customer under 18 years old will be deemed to be accompanied with consent by the parent/guardian.
c) This Campaign is strictly for the purchase Samsung Galaxy S10+ 1TB during Promotion Period at selected Participating Dealers only.
d) The Campaign is available during Promotion Period only. The Free Gift is on first come first served basis and while stocks last.
e) The Free Gift is not redeemable for cash, not exchangeable or transferable and cannot be used in conjunction with other promotional offers.
f) Samsung reserves the rights to change the Free Gift with products of similar value in the event of out of stocks.
g) By participating in this Campaign, Customer fully and unconditionally agrees to and accepts the Terms and Conditions stated herein and decisions of Samsung.
h) The Dealer and Customers hereby acknowledges that Samsung is not a part of any monetary/sale and purchase transaction. All transactions are between Customers and Dealer only.
i) By participating in this Campaign, each customer agrees to release and hold Samsung and its employees, officers, directors, shareholders, agents, representatives, parent companies, affiliates, subsidiaries, licensees, advertising, promotion, and fulfillment agencies, and legal advisors, harmless from any and all losses, damages, rights, claims and actions of any kind in connection with the Promotion or resulting from acceptance, possession, use or misuse of the Free Gift, or travel to or from any gift-related activity, including without limitation, personal injury, death, and property damage, and claims based on publicity rights, defamation, or invasion of privacy.
j) In case of any dispute, Samsung reserves the right to make the final decision. Samsung's decision is final and no further correspondence or appeal will be entertained.
k) During the Promotion Period, Samsung may collect customer information including personal in the form of, among others, survey forms, redemption of free gift forms, interviews, audio recordings, visual recordings and photographs (whether on our own or by appointed service provided) taken during the Campaign. By participating in the Campaign, you agree that the collection of such information will be processed, handled and use in accordance with the Samsung Privacy Policy at http://www.samsung.com/my/info/privacy.html.
l) In the event of inconsistencies between the terms and conditions found elsewhere with regard to this Promotion (if any) and the Terms and Conditions herein, the latter (i.e. these Terms and Conditions) shall prevail.
m) These Terms and Condition herein shall be governed by and interpreted in accordance with Malaysian law and the parties submit to the exclusive jurisdiction of the Malaysian courts.
Get stock alert
Get alerts when this item is back in stock and available to buy, by adding your email to opt into alerts
By providing your email you agree to marketing communications & stock alerts from Samsung
We will email you when inventory is added.
Thank you.
Create your wishlist
Don't miss out on the products you love.
Sign in/Sign up now to access your wishlist on all your devices and get updates on great promotions.
Add to wishlist
Do you want to add this product to your wishlist?
Wishlist
This product has been added to your wishlist.
Delete option
Are you sure you want to delete this option?
EMIs (Pay in Easy Monthly installments)
Installment Calculate
Installments are provided by Santander Consumer Bank S.A.