How-to
A useful guide to making the most of it all.
Tips and Tricks
Use filters to find a tip you are looking for
Long Exposures with Expert RAW
Capturing Dreamy Timelapses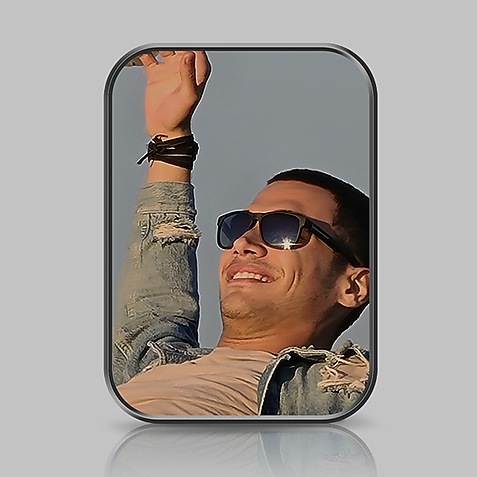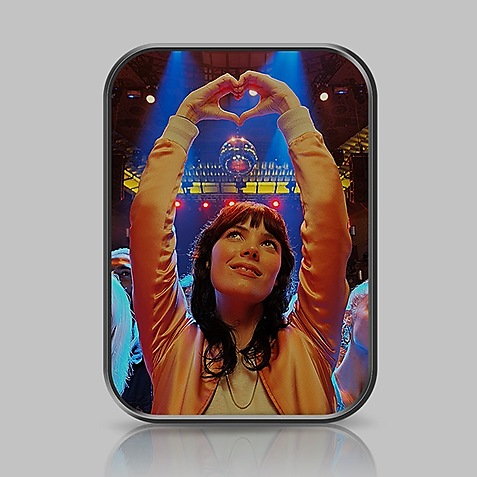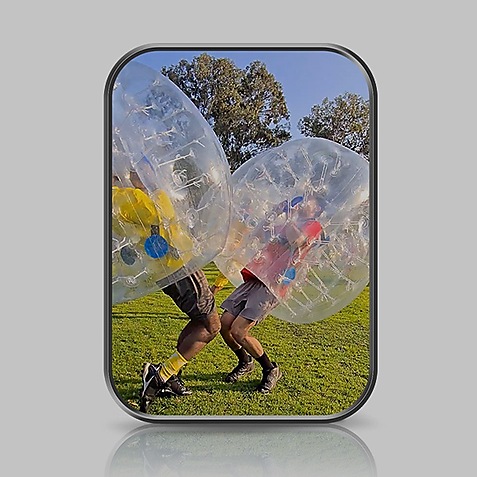 How to add bokeh with Live focus video
How to shoot Super steady videos
How to use the Zoom-In Mic
How to use the Video Editor
How to take notes in split screen view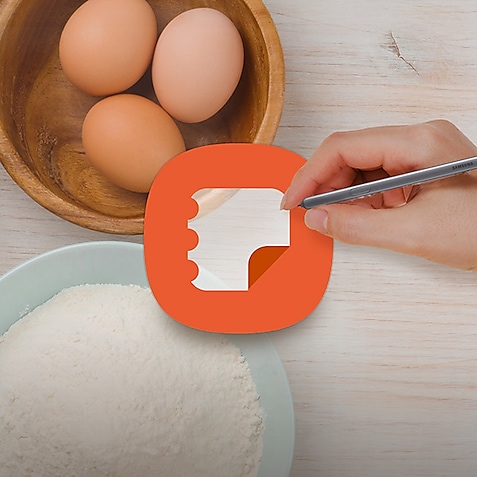 How to take notes while watching video
How to set my photo in Art Mode

How to set up and use Quick ambient sound
How to set and track your Daily Activity
How to use Functional watch faces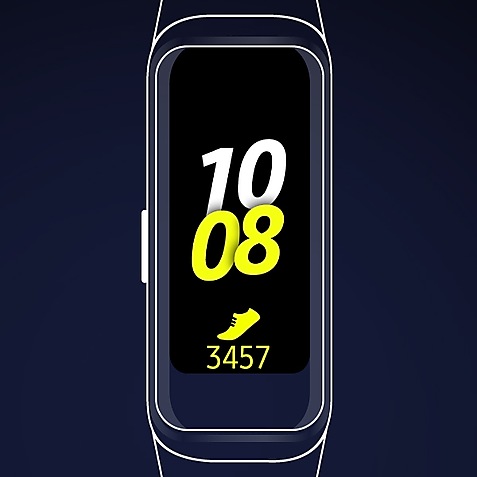 How to start a workout session quickly

How to share power with your phone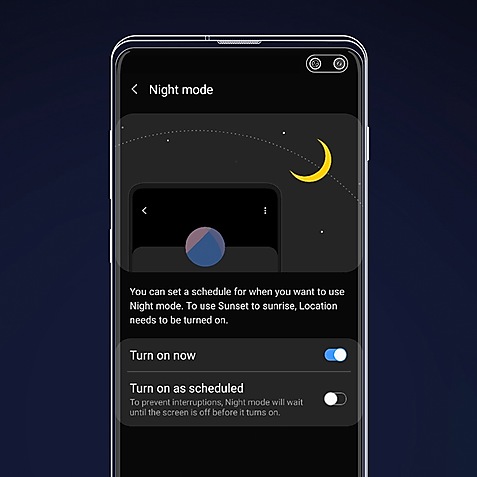 How to turn on Night mode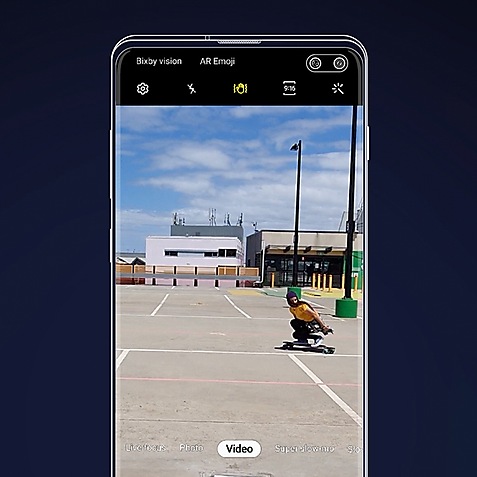 How to shoot Super steady videos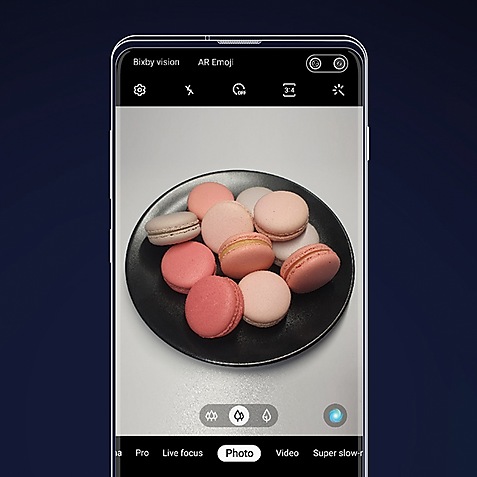 How to make your photo subject pop
How to improve your photo composition
How to turn on Blue light filter
How to take bokeh style shots
How to save power based on your usage
How to take selfies with S Pen

How to write a Screen off memo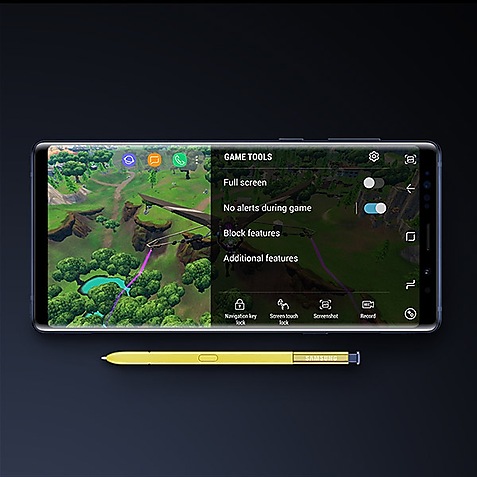 How to enable in-game calls and messages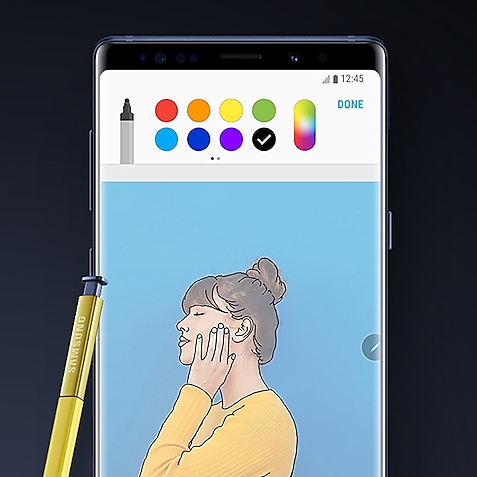 How to trace over photos with S Pen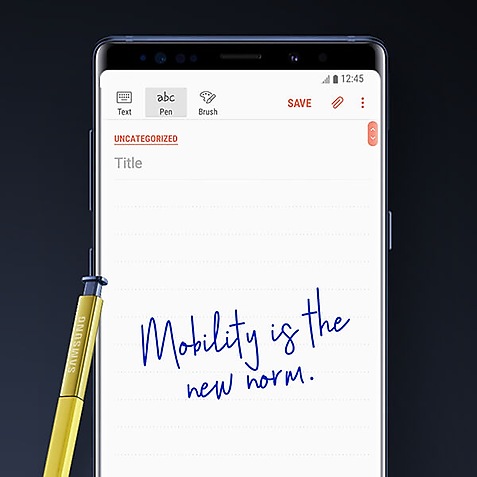 How to multi-task with Samsung DeX
How to control presentations with S Pen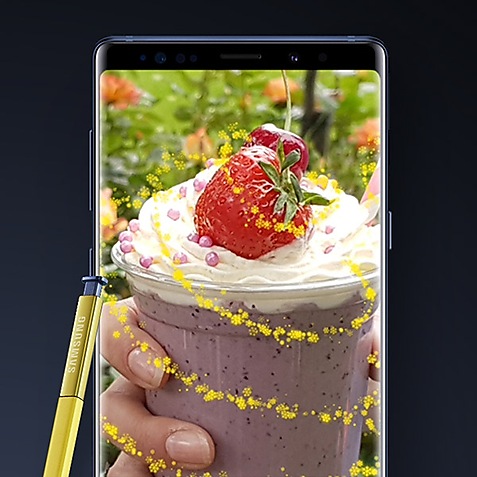 How to create a personalised Live message

How to use S Pen in Screen Mirroring mode
How to launch apps remotely with S Pen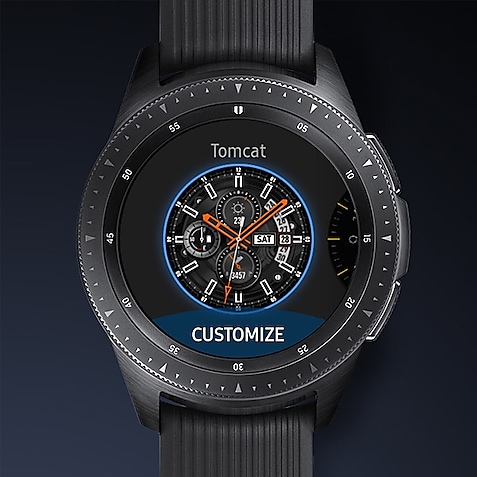 How to customize your Galaxy Watch
How to manage stress with Galaxy Watch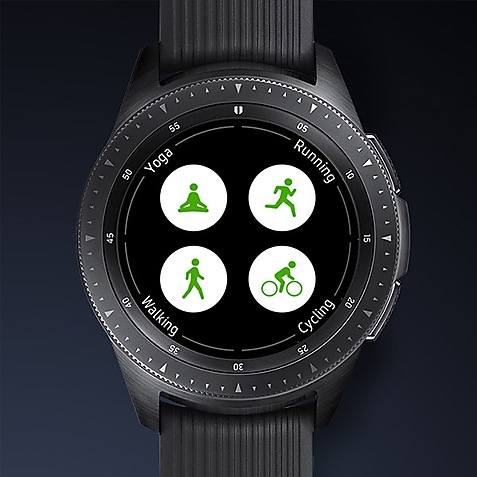 How to get fit with Galaxy Watch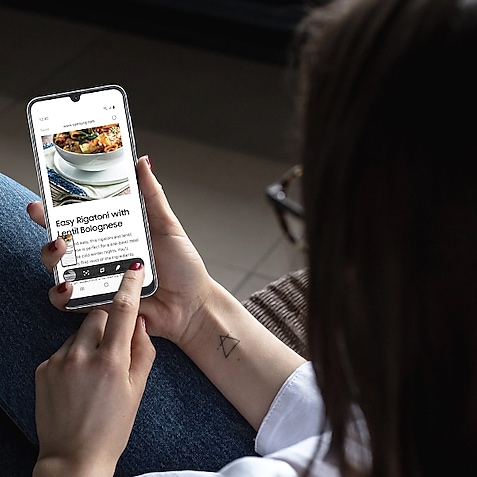 Take a screenshot
Grab a quick screenshot anytime you want. Next, click the thumbnail to crop, highlight or draw on your screenshot before you share it with friends. Try it: Volume Down + Power
Choose your screen orientation
Even with Auto Rotate turned off, you can easily change your screen orientation. Try it: Rotate your phone > Select icon in bottom right-hand corner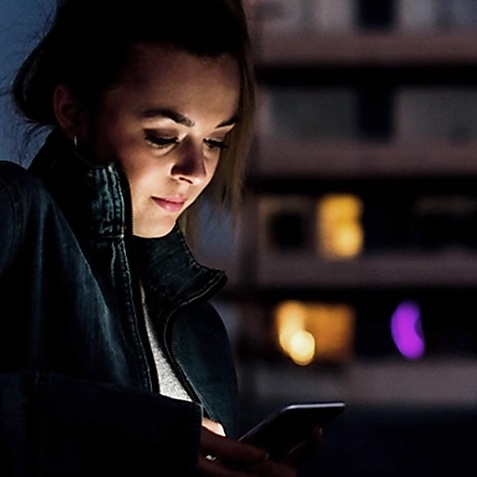 Reduce digital eye strain
We know the light from your phone can be harsh to look at so we've added a Blue Light Fliter to give your eyes a break. Go To: Settings > Display > Blue Light Fliter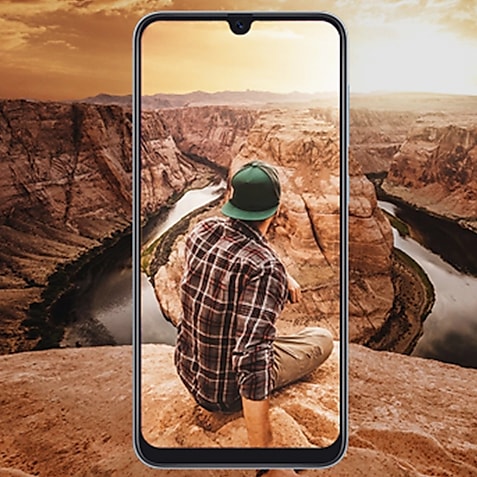 Make your photos more vibrant
You can change your display settings so you can see your photos in beautiful colors. Go To: Settings > Display > Screen Mode > AMOLED photo
Use your phone in one hand
With One-Handed Mode, you can carry your coffee and use your phone at the same time. Go To: Settings > Advanced features > Motions and gestures > One-Handed Mode

Get the perfect picture the first time
The Scene Optimizer detects what you're taking a picture of and adjusts the colours for more beautiful pictures. Go To: Camera Settings > Scene Optimiser

Say goodbye to blurry selfie
You can move the shutter button to somewhere on the screen that's easy to reach. Go To: Camera Settings > Shooting Methods > Floating Shutter button
Turn memories into GIFs
Create live GIFs any time you want by holding down the shutter button. You can edit your custom GIFs from your Gallery and even add stickers! Go To: Camera Settings > Hold Shutter button to > Create GIF
Make quiet time a daily habit
Now you can put your phone in ''Do not disturb'' mode for some much-deserved peace and quiet. Don't want to miss a call from someone special? Add them in the 'Állow exceptions'' menu. Go To: Settings > Notifications > Do not disturb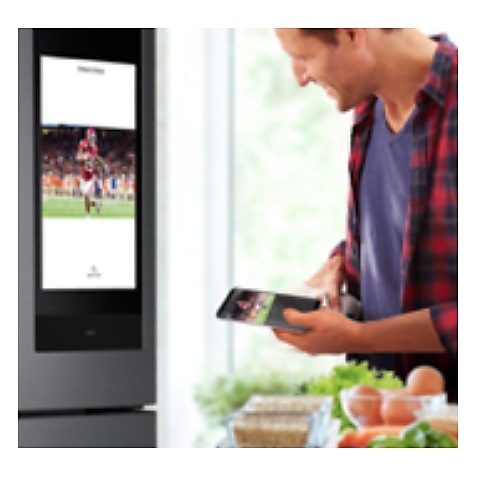 Watch the same show from any room
Connect your compatible devices through the SmartThings app and go from watching on the big screen in the living room to other screens around the house.
Control your TV from any room in the house
With the SmartThings app connected to your phone and TV, you can control the volume, turn the TV on and off and even change channels from your phone.

Keep the noise in (and out!)
Watch TV without disturbing others by connecting your Bluetooth headset to your TV through the SmartThings app.

Hide messy cables
Keep your cables organised by using the Samsung One Clear Connection when you set up your TV.

Make your TV match your living room
Change up your TV's Ambient Mode settings whenever you want by hitting the dedicated button on your One Remote and selecting from the display options.
Learn the secrets to longer battery life
For a phone that keeps up with you, activate Adaptive Power Saving Go to: Settings > Advanced Features > Device Care > Battery > Power Mode > Adaptive Power Saving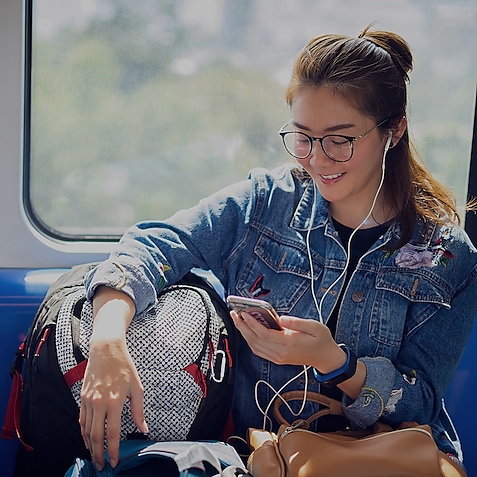 Shoot and share to YouTube in an instant
Upload your latest masterpiece with just a few taps. Go to: Gallery > Select your video > Tap share > Select YouTube
Capture the tiniest detail
Appreciate the little things with your phone's macro lens. Try it: Open your camera > More > Macro
Step up your game
Tweak your phone's resolution to get stunning graphics. Try it: Open a game > Swipe up to open Game Booster > Screen Resolution

Go where the action is
Capture smooth and professional-looking video, automatically stabilised, even when you're on the move.
Turn yourself into an Emoji
Turn yourself into an augmented reality masterpiece and share your new self with the world. Go to: Camera > More > AR Emoji > Create My Emoji
An easier way to take selfies
Use the Palm Gesture on your phone and take selfies and we-fies with a wave of your hand. Try it: Settings > Shooting Methods > Show Palm > Show your palm to the front camera to activate the countdown timer

Keep tabs on your battery life
Know how much juice you have left at a glance. Go to: Settings > Search 'Status Bar' > Status Bar > Show Battery Percentage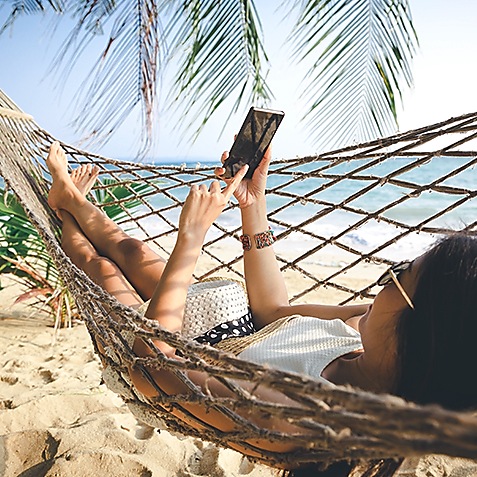 Unlock your phone securely
Whether you've got your hands full or your glasses on, you can unlock your phone using a variety of methods Go to: Settings > Biometrics and Security
Ready to change your ringtone?
Feeling groovy? Or maybe just a little bit chill? Your phone has a variety of ringtones to match your every mood. Go to: Settings > Sounds and Vibration > Ringtone > Select your ringtone

Wipe the slate clean
Reset all of your settings, or just your network settings. Try it: Open your settings > General management > Reset > Select your desired option

Master the art of conversation
Create two separate accounts for the same messaging app. Go to: Settings > Advanced Features > Dual Messenger > Toggle switch of your desired app > Install
How to shoot with Ultra Wide Camera (A50)
How to add bokeh focus effects

How to shoot with Ultra Wide Camera (A30)
Mirror images to your TV with a tap
Mirror your compatible phone's screen with just a gentle tap against the side of your TV. Activating Tap View is quick, easy, and amazing. Try it: On the SmartThings app on your phone, go to Menu > Settings > Turn on Tap View

Add gorgeous wallpaper to your screen
Give your blank TV screen a makeover. Magic Screen allows you to add a little bit of style to your living space Try it: Press Magic Screen button > Start Magic Screen > Select a category > Select image
Play some background music
Nothing changes the mood in the room quite like music. Use your TV's Magic Screen to calm or energise your space. Try it: Connect your compatible smartphone to your TV via bluetooth > Play music via Samsung Music or Spotify

Enjoy a fast gaming experience
Need a leg up on the competition? Activating your TV's Game Mode will reduce lag and give you the precious seconds you need to win your game. Go to: Settings > General > External Device Manager > Game Mode Settings > On
Easily connect your speakers via bluetooth
Pair your favourite Bluetooth-capable audio devices to your TV seamlessly. It's never been easier to get everything up and running. Go to: Home > Settings > Sound > Sound Output > Bluetooth Speaker List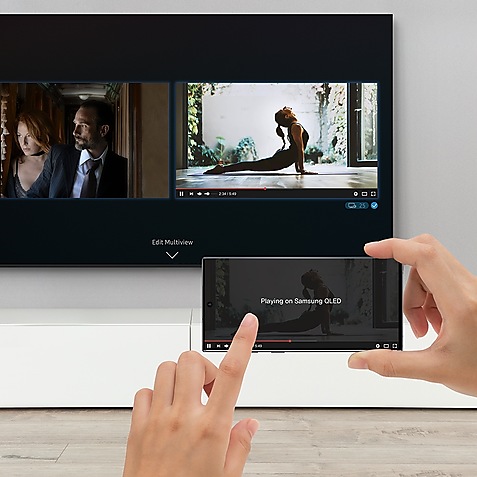 Display multiple screens at once
Discover the joys of split screen by using your TV's Multi View display. Now, you can watch your shows or stream yoga classes from your phone side by side. Go to: Menu > Picture > Options >Open Multi-Link Screen

Connect your TV to the internet
For non-stop entertainment, unlock a multitude of videos, music, and more by connecting your TV to your wifi network. Go to: Settings > General > Network > Network Settings > Select Wi-Fi Network > Enter Password
Control your TV with your phone
No remote, no problem. Download the SmartThings app on your phone (using your Samsung account) and operate your TV from there. Try it: On your SmartThings app, select your TV > press the Power button
Activate your preferred voice assistant
Ask your preferred voice assistant to play your favourite shows, control your media and more. For Bixby: Press the button on your remote For Alexa: Download the app on your phone and follow the setup instructions

Adjust your TV's picture settings
Get exactly the picture settings you want. Easily adjust your TV's backlight, brightness, contrast and more. Go to: Settings > Picture > Expert Settings > Customise your desired settings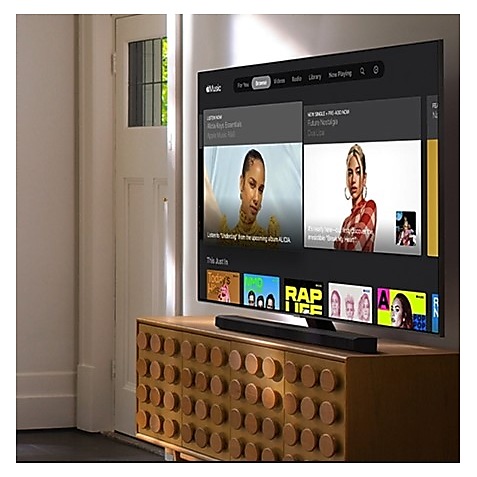 Keep your TV's software updated
Make the most of your TV. Make sure your TV has the latest software updates for optimum performance Go to: Settings > Support > Software Update > Update Now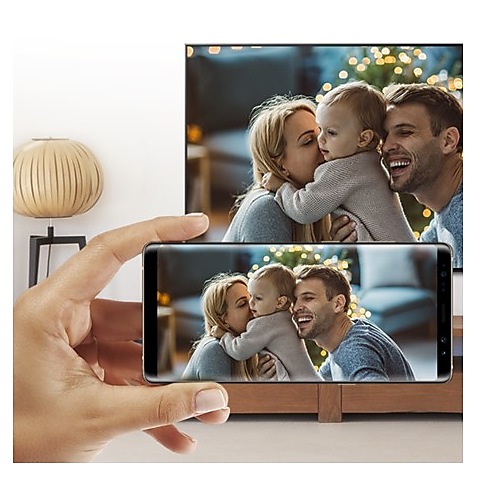 Mirror your phone's screen on your TV
Some images are best appreciated on a bigger screen. Mirror the screen on your compatible phone and watch your favourite family photos come to life on your TV Try it: Access Smart View from your phone > select TV > Enter PIN
Galaxy Z Fold4 | Z Flip4
*S Pen Fold Edition sold separately and is only compatible with Z Fold4 and Z Fold3.