There's been a lot of talk about 5G. 3G was fast. 4G is faster. And 5G will be HyperFast.
For nearly a decade, we've worked tirelessly to bring 5G from the lab to real life. In 2019, we're making history with our first 5G-ready phone: the Galaxy S10 5G.
Samsung puts the future of 5G in your hands.
Be among the first to experience speeds 3x faster than 4G and mind-boggling bandwidth with the new Galaxy S10 5G. Let's explore how we'll get to tomorrow's technology.
*Requires optimal 5G connection. Actual speed may vary depending on country, carrier, and user environment.
The wireless revolution
To properly appreciate just how much 5G can do for us, we should explore how drastically 3G and 4G transformed the way we live, work, and play.
Meet the smartphone 3G introduced us to mobile broadband that enabled us to go online without wires, and to discover the very first apps.

Loading… Bandwidth didn't meet human ambition and demand. So it would take 10 minutes to download a short YouTube video. That was a decade ago.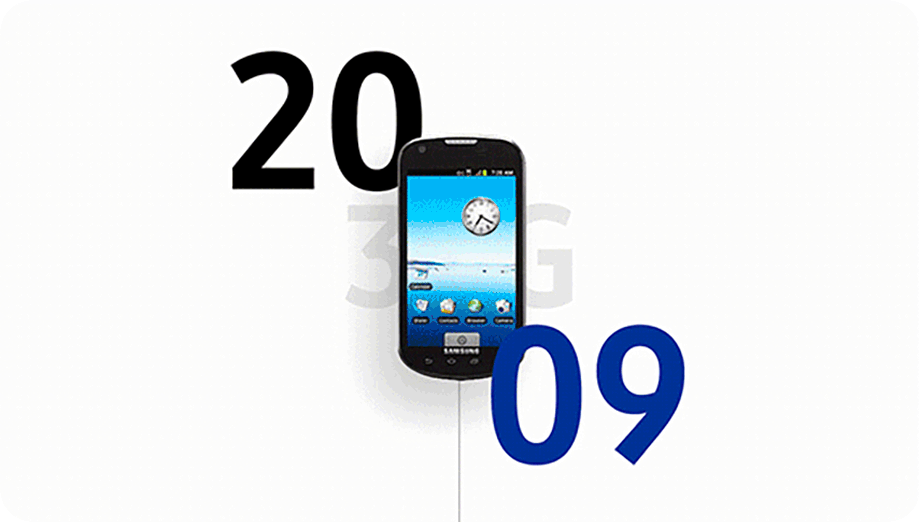 Smart gets even smarter
Samsung was an early adopter when it came to wireless technology. Being at the forefront meant we were able to provide one of the first 4G-capable devices.
Perfectly imperfect: While 4G is significantly faster than its predecessor, occasional lags and buffering made it not entirely perfect.

Hungry for more: 4G has come far, but it still doesn't have the bandwidth necessary to meet the growing demands of the data-hungry masses, and this has created an overcrowded connection.
Still there?
From 4G we advanced to 4G LTE-A that provided speeds that support rich gaming platforms, HD mobile TV, and video conferencing.
But despite the advancement, there is still some lag and dropped calls that make for a less-than-ideal video chatting experience.

Experience the fastest Galaxy ever.
There's fast. And then there's HyperFast. With the Galaxy S10 5G you'll experience near instantaneous, seamless response times when you stream, download, and browse at 3x the speed of 4G.
Less loading bars, and less buffering wheel. Family video chats will be more seamless, and you'll get to experience the game in real time.

Stay connected, always.5G will mean you can connect all your devices, so you can be always on, no matter where you are. The Galaxy S10 5G will make sure you stay connected. Find out more about how 5G will affect your life.
2019 is just the beginning
Samsung is harnessing the power and reach of 5G to unlock a connected future.
As the next generation of wireless technology improves and rolls out to the public,
Samsung devices will be smart enough to "talk" to one another, making sure that you're part of that connected future.
Welcome to the N5xt Generation.
There's fast.
And then there's 5G-fast.
Experience the power of next-generation connectivity with two distinct Samsung 5G-ready products.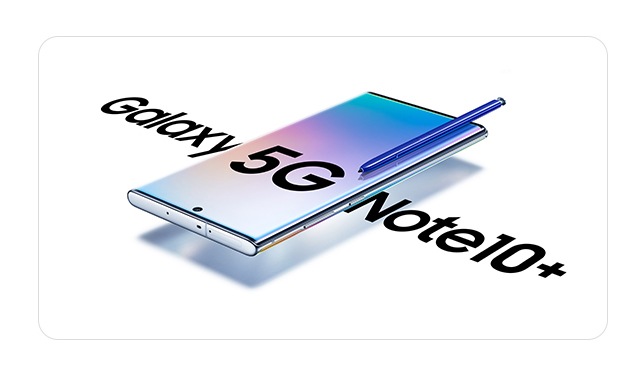 Galaxy Note10+ 5G
Download, browse and post HyperFast with Samsung's latest and greatest 5G-Ready Note10+ 5G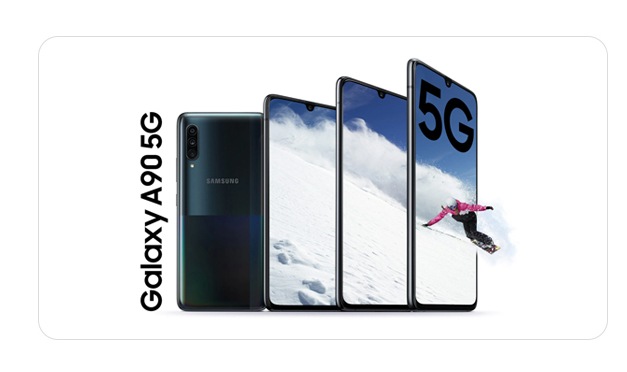 Galaxy A90 5G
Galaxy A90 5G gives you the power to keep you moving with the speed of life.