This offer is no longer available.
However, customers who purchased within the timeframes below are still able to claim their screen replacement.
Please see terms and conditions below.
One Free Screen Repair Claim

Get a one-time free claim on an out-of-warranty screen repair within 12 months of purchase.*
See: Terms & Conditions below.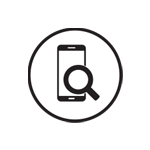 Diagnostic Device Checks

Keep your Samsung Galaxy device at peak performance with diagnostic device checks performed by our friendly Samsung Customer Service Consultants at a Samsung Studio or via the Samsung Members app.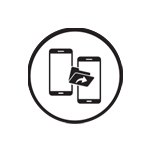 Hassle-free Data Transfer

Receive dedicated switching service using Samsung Smart Switch from our Customer Service Consultants at a Samsung Studio.
To learn more, call 0800 SAMSUNG
Terms & Conditions:

1. This offer was available to customers who purchased a Note10 or Note10+ between 09 August 2019 and 05 March 2020; or a Galaxy S20, S20+ or S20 Ultra between 13 February 2020 and 05 March 2020 from either the Samsung NZ Online Shop or Samsung Studios.

2. The Offer is valid for 12 months from the date of purchase and for one screen repair only to each applicable device where the screen has been damaged.

3. All other types of non-warranty damage, or damage additional to the broken screen, is not covered under this Offer. If additional repair is required, this will be charged to customer at normal user induced fault rates. See Exclusions below for further details.

4. Offer cannot be transferred to other device.

5. Offer cannot be exchanged for cash.

6. To be eligible for free screen repair, repair must be through Samsung Customer Service Plaza (book through 0800 SAMSUNG/0800 726786) and may be delayed when spare parts are not available in repair centre.
Exclusions:

· Use of the Product other than for its ordinary and generally accepted purposes, including deliberate damage to product.

· Products where the serial number and/or product identification numbers has been removed or made illegible.

· Internal damage to smartphone product such as the internal hardware and software that is not damage related to the screen.

· Additional damage to the product (e.g. rear cover/sides or additional internal component damage) excluding damage to the screen. Water or liquid damage affecting the overall performance of the product.

· Damage or defects caused by use of or in connection with software, hardware and or services not manufactured, supplied or authorised by the Samsung New Zealand.

· Unauthorised maintenance, repair, disassembly, alteration or modification.

· Use of the product in conjunction with any device, accessory or software not approved by Samsung New Zealand or any New Zealand telecommunications network.

· Handling, storage, installation and operation of the product contrary to the instructions, specifications and environmental requirements (including power supply) advised in the Product manual or user guide.

· Software viruses, fire or acts of God.

· Goods purchased from outlets other than the Samsung Studios in Riccarton, Queensgate, Sylvia Park, Albany or the Samsung New Zealand Online Store. Excluded from the Offer is any member/employee sales portal.