Featured products
Get details on each product used in this bundle

Hang your clothes in the AirDresser
Fussy fabrics. Formalwear. Everyday jeans. With the AirDresser, they can all be sanitised and refreshed at the same time.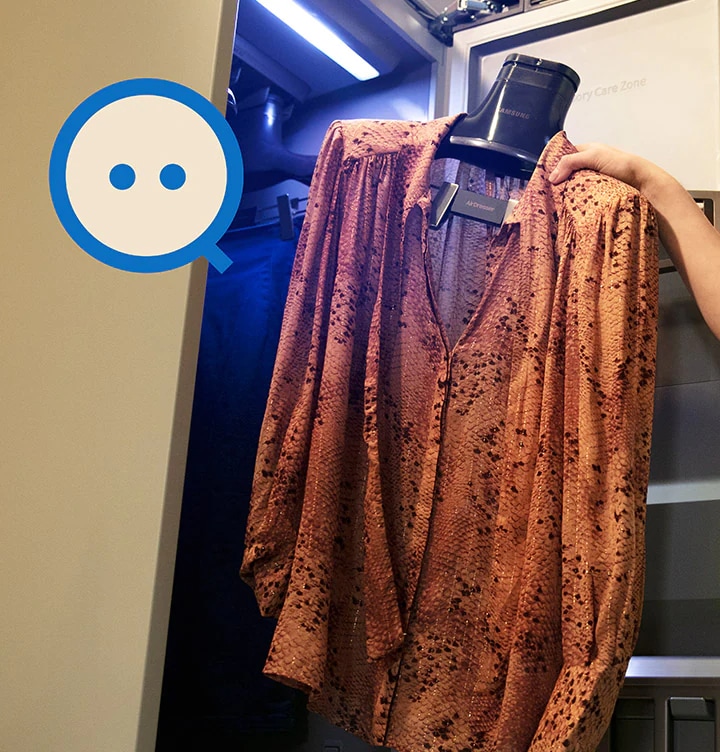 Select clothing types on your phone
Use your Galaxy mobile to tell the SmartThings app what kind of clothes you're freshening up and the AirDresser will create a suitable deodorising cycle.
Go out looking fabulous
Just a quick 24-minute cycle and your favourite outfits come out looking refreshed and ready to wear.

*Requires SmartThings App available on Android and iOS devices. An internet connection is required.
*SmartThings compatible devices may vary by region. This function may differ by mobile and OS(Operation System). Each device must be connected to Wi-Fi or other wireless network. Download and installation of SmartThings app are required. Samsung Account required. For interoperability through SmartThings, all the devices should be registered with a single Samsung Account. Apps and services are subject to change without notice. Data, subscription and other charges may apply.
Available services, functions and features may vary by country, carrier, network environment or product, and are subject to change without notice. Data, subscription, and other charges may apply. Apps are subject to change without notice and may need to be downloaded. Features require a compatible device. All brand, product, service names and logos are trademarks and/or registered trademarks of their respective owners and are hereby recognised and acknowledged.
Requires a Wi-Fi connection and a SmartThings compatible Air Dresser with the Smart Control setting on.