Microwave oven overheat and shut down sometimes. Why?
Last Update date :
Aug 04. 2022
Please Note: The information on this page is for New Zealand products only. Sequences or settings will vary depending on location and/or where the product had been purchased. To be redirected to your local support page please click here.
If the Microwave is overheating and shutting itself down, this is caused by high voltage parts inside the unit getting too hot the leading the thermal cut-out switch to be activated as a safe feature to prevent further overheating. 
After the unit has cooled down the thermal cut-out switch will reset automatically and the Microwave will proceed to function as per normal.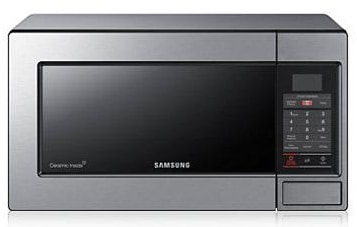 To avoid unnecessary overheating please make sure there is adequate ventilation for your microwave oven by leaving at least 10cm of space behind and on the sides of the oven and at least 20cm of space on top.
Please see the diagram below.
Samsung recommends your microwaveoven be located on an open table or bench top as this provides the best possible ventilation.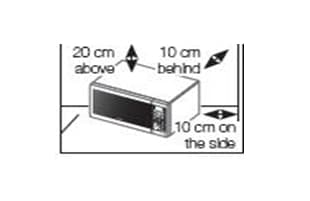 Suggestion to Avoid Overheating
If your MW is 800W and you select cooking time for 10 minutes by using only instant/fast select button(s) the MW will cook the food for 10 minutes with full power using all 800W. 

If you select cooking time for 10 minutes and set the cooking power to 50%, then the MW will cook the food for 10 minutes by using only 400W (½ of the maximum power).
So with correctly selecting the cooking power food will be cooked more gently and evenly, and the MW be less likely to overheat.
Please refer to product's user manual to find out how to select correct cooking power or how to use adequate pre-set cooking feature 
You can download the user manual from our Manuals & Downloads page.
For all other queries or further technical assistance, please call Samsung Customer Care on 0800 726 786 or Live Chat with our Technical Team online, services are open 24 hours, 7 days.
Please click the submit button below to share your feedback with us. Thank you for your participation.
Please answer all questions.