What does Quick Wash function do on my washer?
Last Update date :
Aug 10. 2022
* Please note, this section is designed to give you basic product troubleshooting information, also refer to your user manual for more information.
Quick Wash is a 15 minute - Quick Timed Wash program in Samsung Front Loader washing machines.
This function washes your favourite clothes in 15 minutes! 
Also, you can freely select the cycles between 15 to 60 minutes for perfect fast washing with no aggressive action. 
Now, you can wash the clothes easily, quickly and conveniently according to your time needs. 
The Quick Wash cycle is only designed for a reduced amount of washing. 
Please see the table below which shows the maximum load capacity for Quick Wash cycle for different WF and WD models.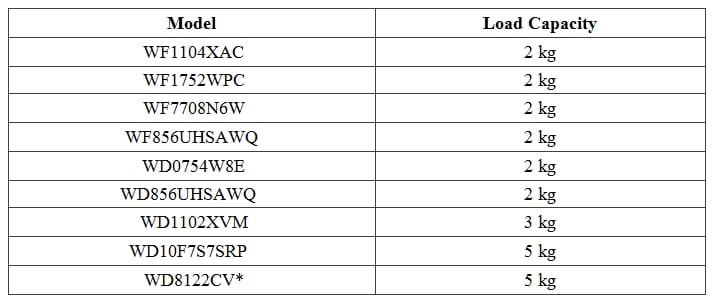 To select Quick wash mode:
1
Press the button (in the circled area) to select Quick Wash mode.
2
Press this button repeatedly to select cycle, through the wash time options, such as: 15, 20, 30, 40, 50, 60, 70, 80, 90min.
3
The actual operation time of Quick Wash may delay at the most 10 minutes according to weight of the laundry.
Please click the submit button below to share your feedback with us. Thank you for your participation.
Please answer all questions.