Connect your laundry.
Save time.
Control your washer from your phone and start saving time

Do the laundry from your phone¹
With the SmartThings app, available on Android and iOS devices. A Wi-Fi connection, a Samsung account and a compatible washer are required.
More savings with Laundry Planner and Laundry Recipe
Schedule your laundry during the off-peak hours and start saving on your bill! Choosing a cycle is easy with Laundry Recipe which recommends the optimal cycle for even more savings.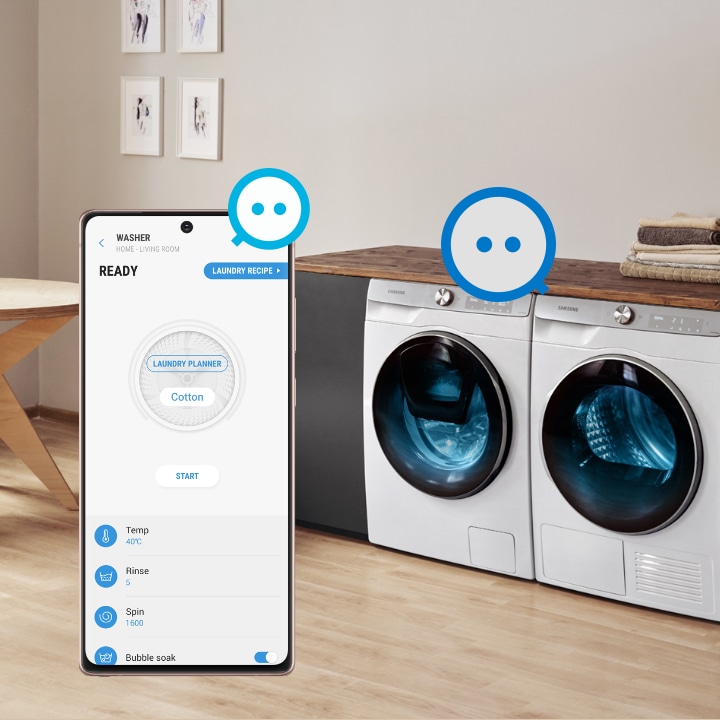 Your laundry controlled,
with SmartThings¹
Have laundry days fit into your schedule and get back to more important things. Syncing is simple with the SmartThings app, which enables your mobile and Smart Washer to work together. It gives you full control of your laundry and sends you a notification when the cycle is finished.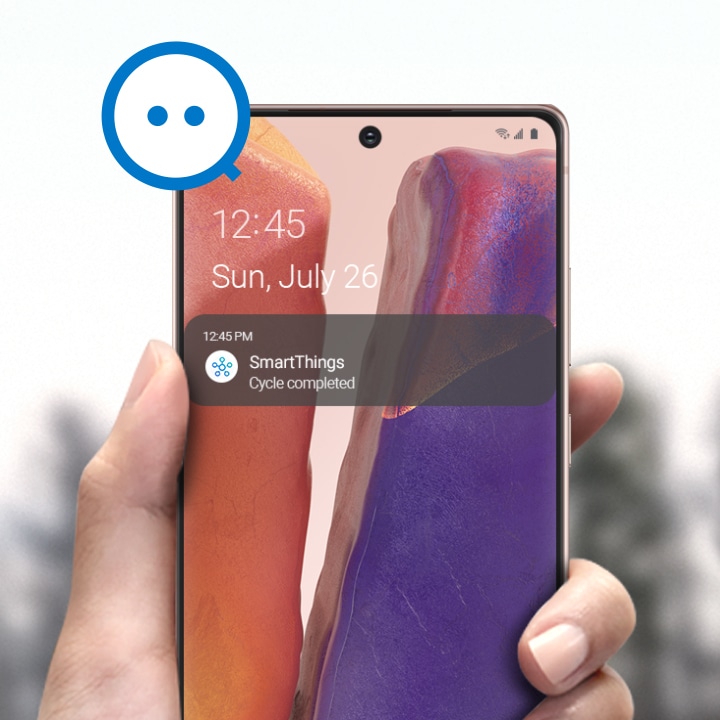 Go live your life
Hassle free. Care free. Check your wash status on your mobile, anytime, anywhere. You can even adjust the finishing time so you don't need to rush inside to do the laundry. We take care of everything for you.

SmartThings Clothing Care
Samsung SmartThings Clothing Care makes your laundry life effortless by giving you the tips you need for your wash. It provides you with recommendations based on the device maintenance, the weather and the season, the time, your clothing items and your interest. Laundry Supply Management shows the amount of detergent and sends automatic notification for refill. Stain Guide is also available to give you useful tips based on the stain types.
Galaxy Mobile
The powerphone that empowers your work and play
Washers And Dryers
The new Samsung washer & dryer
Choose your bubblewash washers & dryers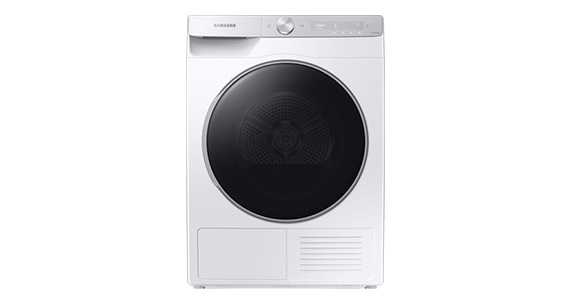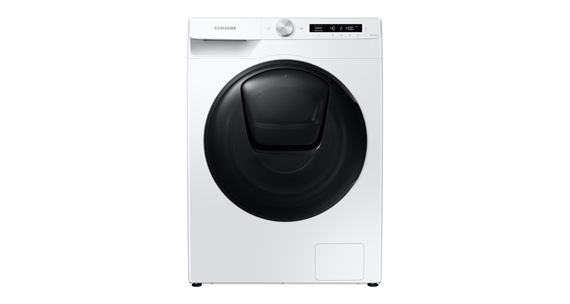 ¹SmartThings compatible devices may vary by region. This function may differ by mobile and OS(Operation System).  Each device must be connected to Wi-Fi or other wireless network. Download and installation of SmartThings app are required.  Samsung Account required. For interoperability through SmartThings, all the devices should be registered with a single Samsung Account. Apps and services are subject to change without notice. Data, subscription and other charges may apply.