Galaxy Tab S7 | S7+ Trade up Offer
Trade in your old devices to enjoy discount tokens
Valid from Oct 01. 2020 ~ Dec 31. 2020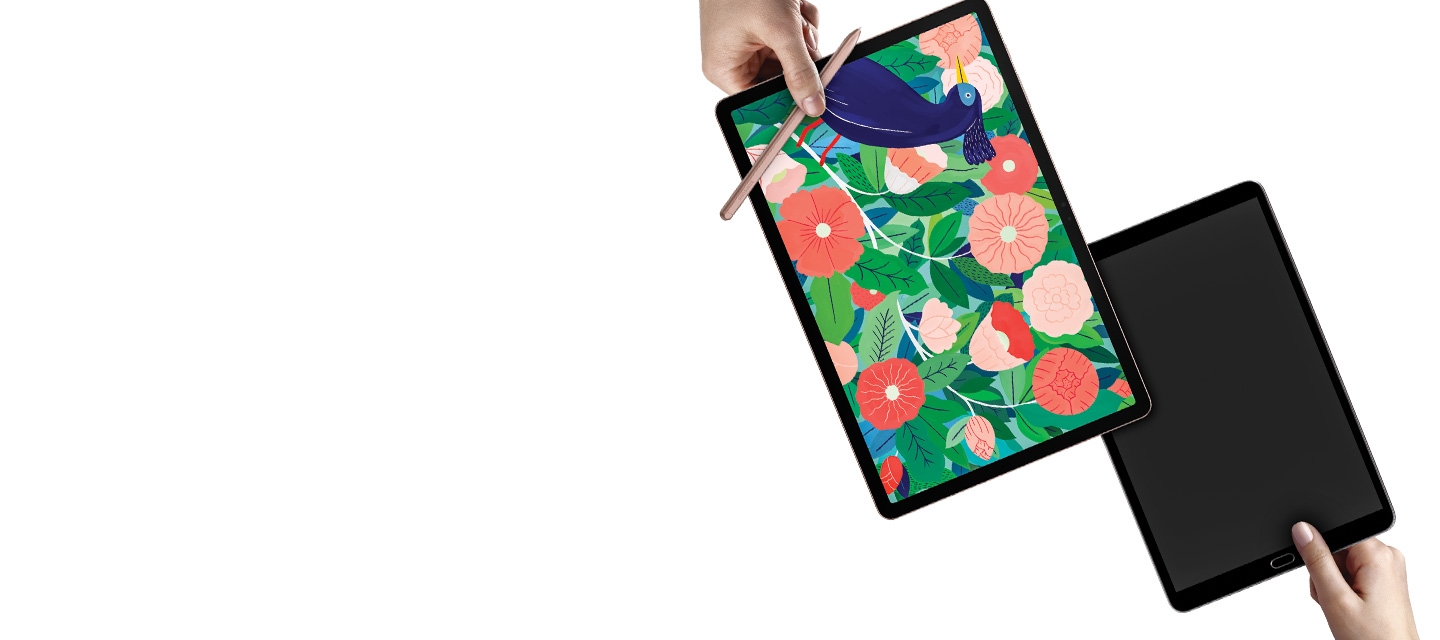 Promo Mechanics:
1.
Customers may trade-in their old premium smartphone (any brand) to a new Galaxy Tab S7+ or Galaxy Tab S7 at any of the participating stores from October 1 – December 31, 2020
2.
Customer surrenders their old phone to the TITU point person for evaluation. Only selected smartphones will be accepted and it should be in good working condition. The agent may make deductions to the value if they find any defects.
3.
Customers will be given a coupon representing the appraised values of the surrendered phones.
4.
Customers must present the coupon to the cashier upon purchase, and the coupon amount will be deducted from the SRP of the new device
5.
Customers may choose only one of the two payment options - either via straight payment or installment only:

a.
Straight Payment (Credit Card / Debit / Cash Card / Cash)

| | |
| --- | --- |
| a. | Customers who choose this payment method will get additional TITU Top-Up depending on the new Galaxy Device being purchased. |
| b. | The top-ups will be a discount on top of the collective value of the traded-in phones, and will only be applied once per transaction. |

b.
0% Credit Card Installment

| | |
| --- | --- |
| a. | Customers who choose this payment method will not have additional TITU Top-Up |
| b. | 0% interest is subject to bank approval. Valid only if monthly bills are paid in full. |

Models
Installment
Straight
Duration
0% CC installment
Credit Card
Debit / Cash Card
Cash
Galaxy Tab S7+
No TITU Top-Up
₱6,000 TITU Top-Up
Oct 1 - December 31, 2020
Galaxy Tab S7
₱4,000 TITU Top-Up

6.
Customers may trade-in more than one phone for valuation for one (1) new device.
7.
The net valuation and additional top-up (if any) are not convertible to cash.
8.
This offer cannot be combined with other promotions
List of Participating Stores
Per DTI Fair Trade Permit No. FTEB-106063 Series of 2020.
Terms and Conditions apply.