Common Resources for Rawcode
Home Entertainment Offers
Enjoy Discounts and Free Samsung Premium products when you buy select Samsung TVs, Soundbars, and Accessories
Valid from Oct 02. 2020 ~ Oct 31. 2020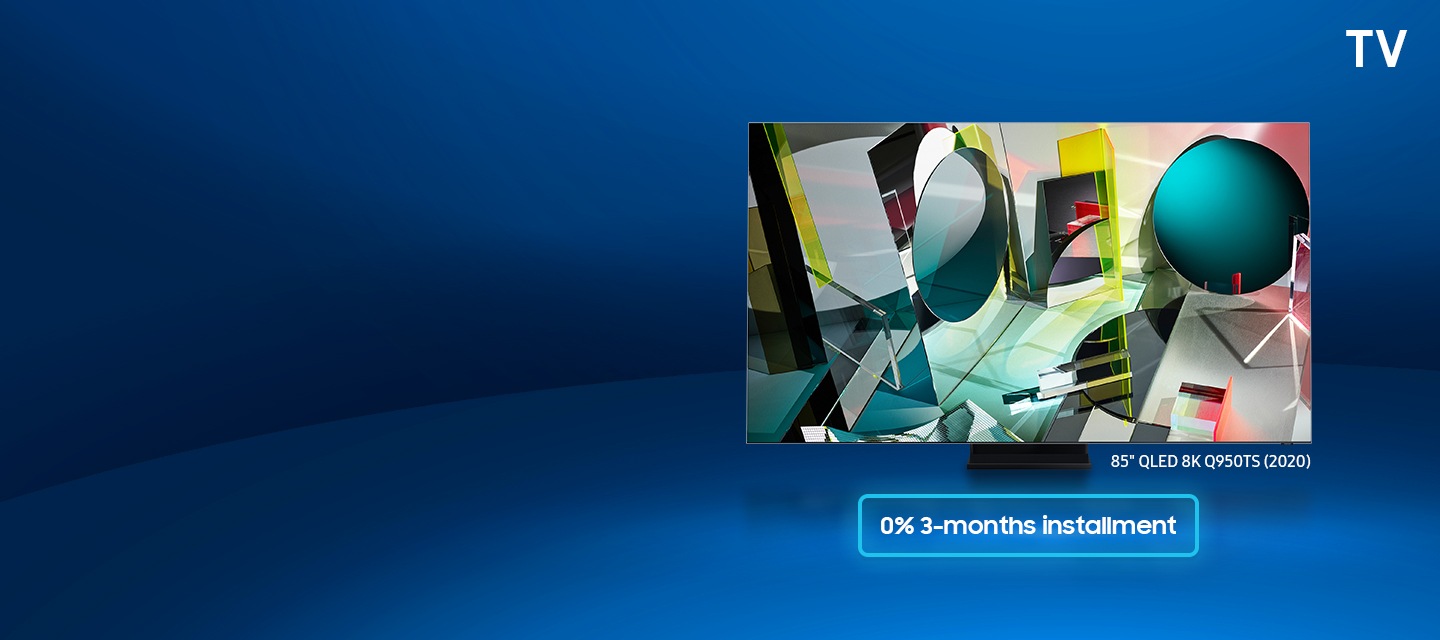 Get Special Offers for QLED TVs
85" QLED 8K Q950TS (2020)
Get a FREE 65" The Frame TV and HW-Q800T/XP Soundbar via RMS
SRP: ₱999,999
Promo Price: ₱799,999
Buy now
75" THE TERRACE OUTDOOR QLED 4K (2020)
Get a FREE The Terrace Soundbar

SRP: ₱335,999
Promo Price: ₱249,999
Buy now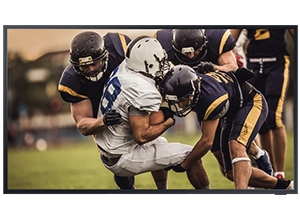 65" THE TERRACE OUTDOOR QLED 4K (2020)
Get a FREE The Terrace Soundbar

SRP: ₱266,999
Promo Price: ₱199,999
Buy now
Get Special Offer for Soundbar
Soundbar with Acoustic Beam Technology
Get a FREE The Terrace Soundbar
SRP: ₱26,999
Promo Price: ₱18,999
Buy now
Avail these TV Accessories
PROMO MECHANICS
| | |
| --- | --- |
| 1. | Customers can purchase select Samsung TV –AV models at promo price from October 1 – December 31, 2020 , when purchased via straight card, cash payment or 0% interest for 3-months installment (via Metrobank only) via Samsung Online Store @ Samsung.com |
| 2. | Sale offers are not valid for corporate or institutional transactions. |
| 3. | Grey units/ parallel imported Samsung TV models shall not be considered as eligible products in the promotion. |
| 4. | Cash Discount offers are not valid in conjunction with other cash discounts currently being offered in stores. |
| 5. | Discounts are not convertible to cash or any other product. |
| 6. | 0% interest for 3-months installment is only valid when the monthly bill is paid in full. |
A.
Via RMS

| | |
| --- | --- |
| 1. | Customers who purchased participating TVs from October 1 – December 31, 2020 are eligible to join this promotion. Registration to redeem free item is from October 1 – February 28, 2021. |
| 2. | This promotion is valid only for purchases made in Samsung Online Store @ Samsung.com |
| 3. | The FREE item can be redeemed by the customer by registering in the Samsung Redemption Website. |
| 4. | The free item shall be delivered to the customer's registered address. The customer shall not be able to redeem their free item at the Dealer Store where their main item was purchased. |
| 5. | Customer must follow the step-by-step procedure in the Samsung redemption website to be able to claim their free item. |
| 6. | Free items are not convertible to cash, special discount, or any other product. |
| 7. | This promotion is not valid for B2B, corporate, or institutional transactions. |
| 8. | Grey units / parallel units are not eligible for this promotion. |
| 9. | Samsung reserves the right to refuse delivery to locations that it deems unsafe / unreachable. In this case, another delivery address shall be asked of the customer to provide. |

B.
CUSTOMER REDEMPTION MECHANICS FOR FREE PREMIUM SAMSUNG ITEMS

1.
Customers must go to Samsung redemption website.
2.
Register/create an RMS account by providing the following details:

| | |
| --- | --- |
| a. | Name |
| b. | Contact Number |
| c. | Email Address |
| d. | Address |
| e. | City |
| f. | Postal Code |

3.
Upon successful registration, customer will receive an email
4.
Activate account via the Confirmation Email.
5.
Visit Samsung redemption website and enter details of their successfully-activated account
6.
Click "New Redemption Request"
7.
Select the promotion "2020 Great Samsung TV Sale" and provide the following purchase information:

| | |
| --- | --- |
| a. | Product Purchased |
| b. | Date of Purchase |
| c. | Serial Number of Product Purchased |

8.
Upload a photo of the following:

| | |
| --- | --- |
| a. | Valid Government Issued ID (Should match customer name in the receipt) |
| b. | Serial number of product purchased (in the actual product not in the box) |
| c. | Original Official Receipt of product purchased from Samsung Authorized dealer |

9.
Select an available gift
10.
Confirm his / her delivery address
11.
Review redemption mechanics then submit
12.
Receive confirmation email
13.
Upon successful validation of the information submitted, the item will be delivered to the customer's registered address:

| | |
| --- | --- |
| a. | Metro Manila: Within 7 working days |
| b. | Luzon: Within 10 working days |
| c. | Visayas & Mindanao: Within 12 working days |
| | *Kindly note that the delivery period is subject to change without prior notice |

14.
For non-successful validations, a Samsung representative shall send an email to the customer.
15.
For authorized representatives who will receive the Free Item, the person who will receive shall present a valid ID of the customer who redeemed and an authorized letter.

C.
Delivery of Free Item Together with TV

| | |
| --- | --- |
| 1. | Customers who purchased participating TVs from October 1 – December 31, 2020 are eligible to join this promotion |
| 2. | This promotion is valid only for purchases made in Samsung Online Store @ Samsung.com |
| 3. | The free item shall be delivered to the customer's registered address together with the main product. |
1.
For every purchase of participating models from October 1 – December 31, 2020 customers may avail of the FREE VIP Installation
2.
Customers must call the VIP Hotline number to avail of the Free Installation & Product Demo.

a.
VIP Hotline numbers:
Globe – 1-800-87268888
PLDT – 1-800-107268888
Standard Landline - 660-8888"
b.
Free Installation & Product Demo shall be availed within 3 months from the Date of purchase

| | |
| --- | --- |
| • | Table Top or Wallmount installation for the participating TV model only |
| • | Additional cable/wire request is c/o customers |
| • | Cost for Wallmount bracket & Other accessories that are not part of the TV product is c/o customer |
| • | Free installation & product demo is subject to the operating schedule of service centers |

c.
Provide the required customer details: Name, Address, Contact number, Email, Preferred Date and Time of Installation & Product demo schedule, Purchased TV model & Serial Number
d.
Wait for the Service Team confirmation of schedule
e.
VIP Service team accommodates service appointments is from 9am until 10pm, including weekends & holidays

3.
Gray units/parallel imported Samsung TVs are not eligible for this promotion.
4.
This promo offer is only applicable for purchases made from Samsung Online Store @ Samsung.com
5.
Promo item is limited to 1 set per LED TV and not convertible to cash.
6.
Above promotions are not applicable to B2B transactions.
7.
Free item is not convertible to additional discount.
Per DTI Fair Trade Permit No. FTEB-106061 Series of 2020.
Terms and Conditions apply.