Q-Soundbar and QLED TV, the perfect harmony.
Q-Symphony allows your QLED TV's speakers to operate simultaneously with your Q-Series Soundbar, resulting in unmatched sound -- your TV and Soundbar working together in perfect harmony.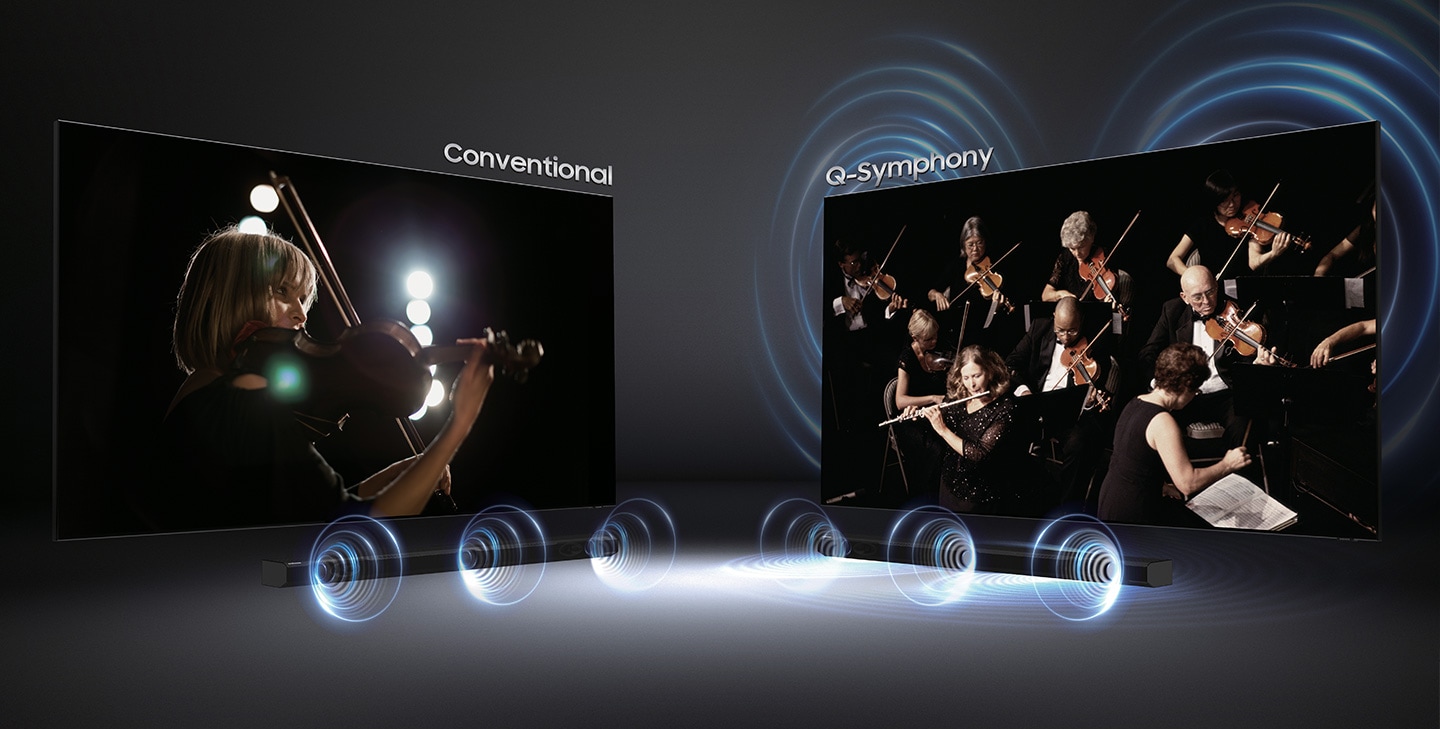 Samsung Audio Lab
Tested and tuned at the California Audio Lab, where our world-class audio engineers apply the advanced acoustic technologies and cutting-edge computer modeling to give you perfectly balanced, room-filling sound.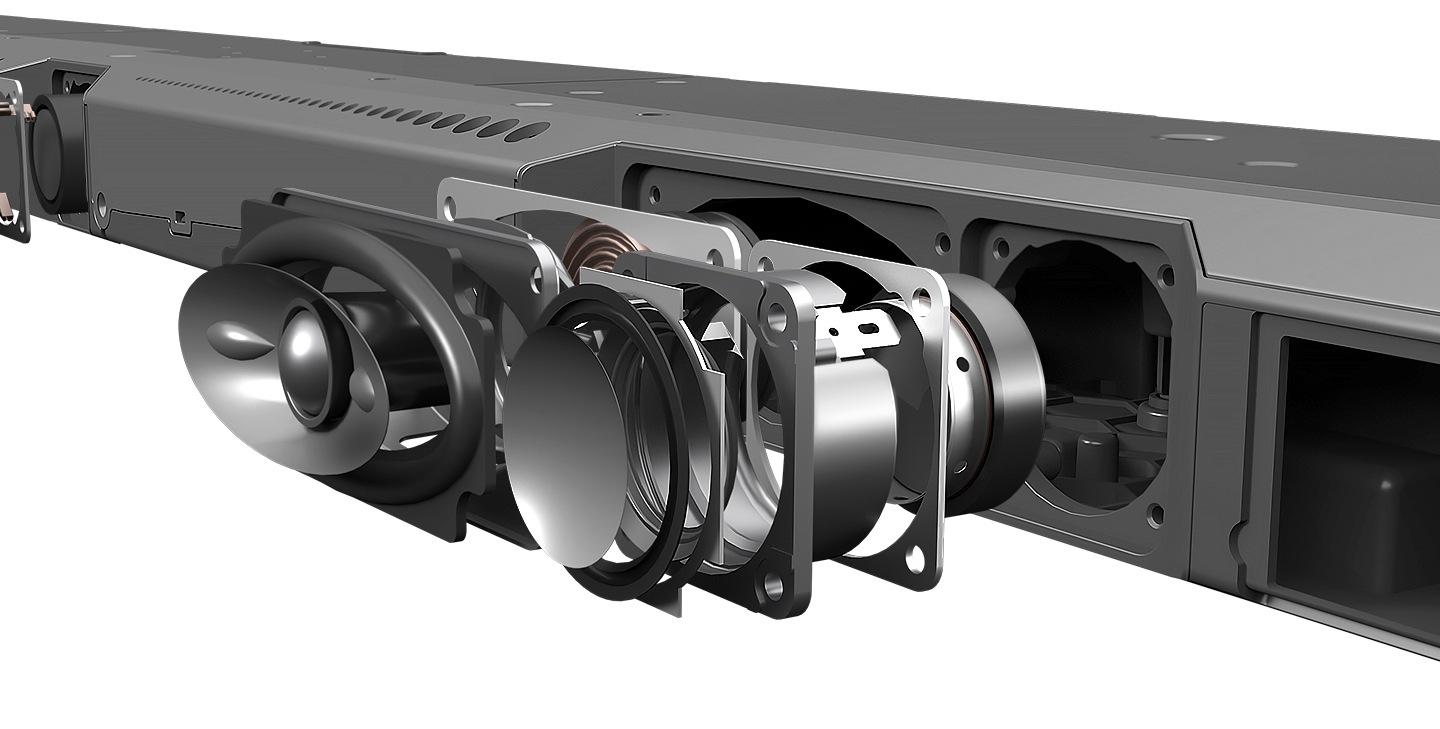 Our focus starts at the ear of the listener, then expands out to the listening environment – the transducers (woofers and tweeters), amplifiers, and digital signal processors (DSPs).