What is Bokeh filter and how to use it
Last Update date :
Apr 08. 2021
Bokeh (pronounced as BOH-kay) filter makes photographs visually appealing by blurring out the background and focusing on the subject. Live Focus feature and allows you to apply the bokeh effect in your photos.
Note:
This feature is available on S9+ and Note8.
Device screenshots and menus may vary depending on the device model and software version.
How to use Live Focus to achieve bokeh effect
1
From the Apps list, tap Camera > Live Focus.
2
Change depth of field to adjust the blur then tap the Capture button.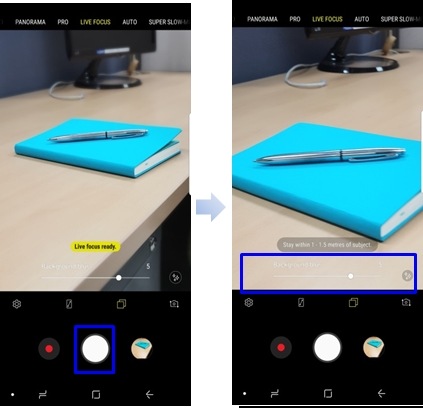 3
You can also edit the background blur level of a photo taken with the Live focus feature in Gallery.
4
Drag the background blur adjustment bar to the left or right to adjust the blur level, and then tap the tick icon to save photo.
5
Tap ADJUST BACKGROUND BLUR.
Blurry effect even on S9
1
From the Apps list, tap Camera > Live Focus.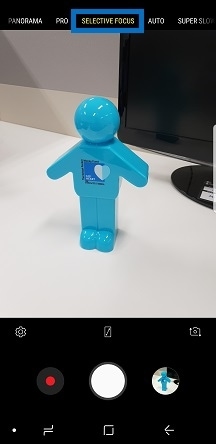 2
Position the object within 20 inches from the phone then tap the capture button.
3
Tap Adjust background blur.
4
You can select any one of the three background blur options: Near Focus, Far Focus and Pan Focus.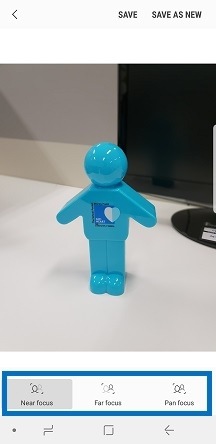 Troubleshooting
The bokeh filter or effect may not work properly under the following conditions:
The device or the subject is moving
The subject is thin or transparent
The subject has a similar color or pattern to the background
The subject or background is plain
We would love to know your feedback to help us improve. Please click the submit button to tell us what you think.
Please answer all questions.