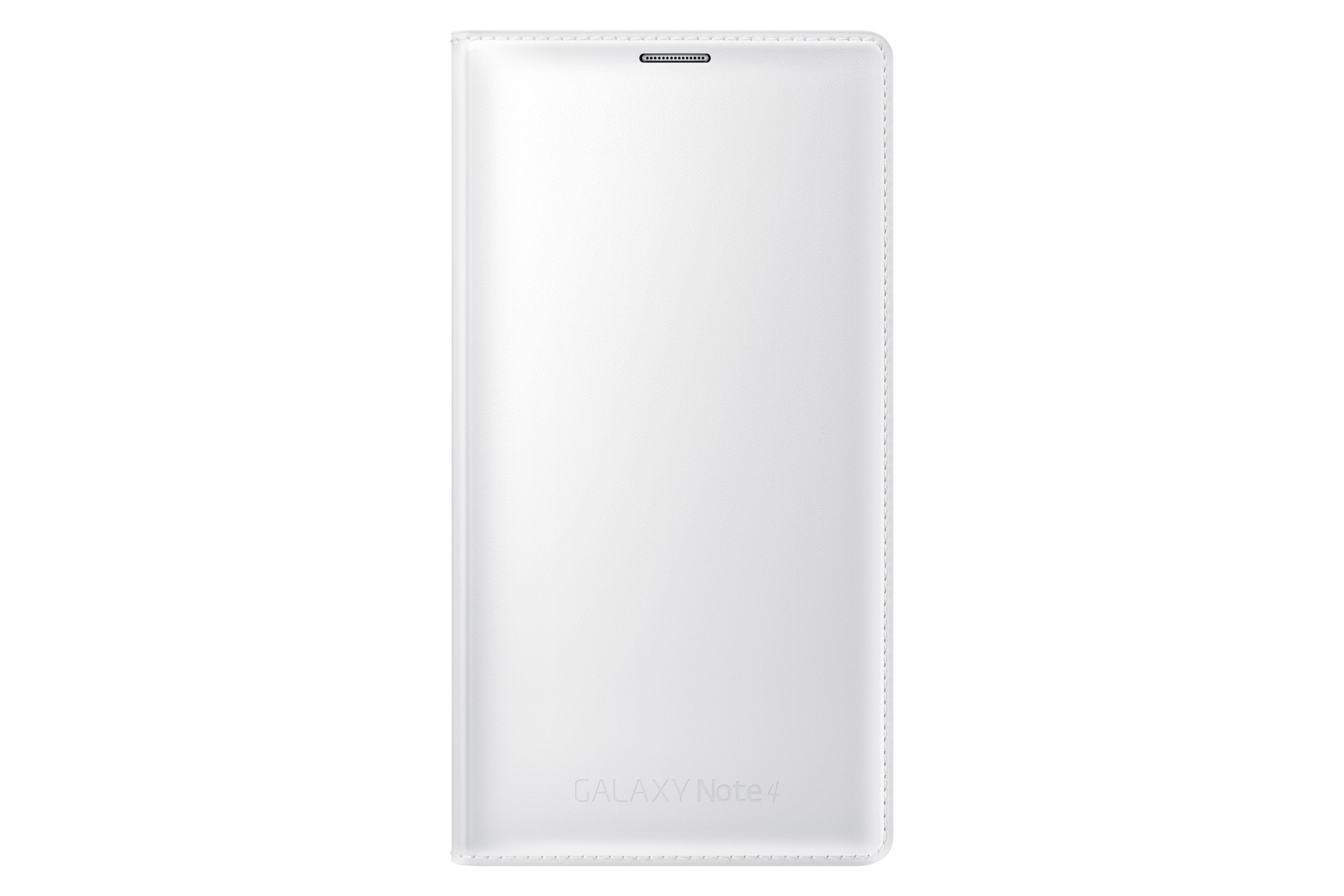 Flip Wallet Classic Edition (Flat Type)
EF-WN910F
EF-WN910FTEGWW
Modern Classic with a Premium Design
Introducing the Galaxy Note 4 Flip Wallet Classic Edition made in a simple design with a luxurious metal color. Classic white and classic black; the two colors have the power to attract everyone's mind. The soft grip feeling of the premium man-made leather will especially increase your satisfaction.
Stylish Leather Note Design
The Galaxy Note 4 Flip Wallet Classic Edition has a stylish real leather note concept and analogue emotion design. The more you use it, the more stylish it becomes and your satisfaction will prove its genuine quality.
Convenient and Slim
Now you can put frequently used cards into the Galaxy Note 4 Flip Wallet Classic Edition. The Flip Wallet has convenientpockets yet still maintainsits slim design. Take off the smart phone's standard cover and simply replace it with theFlip Wallet and the slim grip feeling is still maintained.
Detailed Edge Coating
Detailed finished edge coating provides a comfortable grip feeling and increases product satisfaction of the Galaxy Note 4 Flip Wallet Classic Edition.
Automatic Screen On / Off
Galaxy Note4 Flip Wallet Classic Edition turns the screen on / off automatically when opening & closing.
Side Protection
The edge of the cover protrudes out and has a detailed finish to protect the side of the smart phone.
Premium Stitches
The artisan's hand-made like premium stitches will provide excellent high-end quality with an analogue feeling.
* Key feature may different from Key Spec