Diversity & Inclusion
Diversity & Inclusion
Fostering a diverse
culture to create
a better future
Fostering a diverse
culture to create a
better future
Be yourself, we build a better tomorrow
At Samsung, we believe that innovation and growth are driven by an inclusive culture and a diverse workforce.
We aim to create a global team where everyone belongs and has equal opportunities, inspiring our talent to be their true selves.
Together, we are building a better tomorrow for our customers, partners and communities.
People at Samsung
Because our employees bring different experiences and perspectives to Samsung,
they allow us to build a better tomorrow.
Leslie Baker
B2B Sales Management / USA
Since joining the Samsung family, diversity and inclusion are the topics we embrace, encourage, and support. It is incredible to come to work every day for an organization that encourages us to be our true selves and unapologetically proud.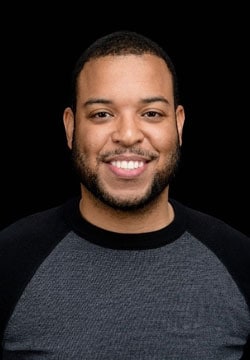 Seth Nicaulas Brown
Business Strategy / USA
Every day, we wake up charged to build a more inclusive & diverse workforce at all levels to mirror the world around us and that of customers we serve. This diversity of thought, skill, and experience increases the capacity and reach of teams to build greater Equality and Equity.
Sajid Sadi
System Structure Design / USA
Unless you can feel it for yourself, it is impossible to get a good understanding of a need. Diversity of every kind is a critical part of having that sense. Only when we become one in spirit and belonging, can we contribute to our fullest.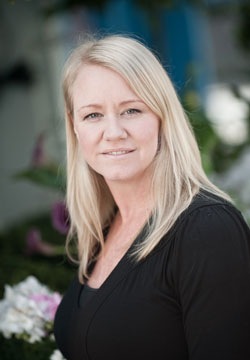 Charlotte Grant
Internal Communication / UK
We are a global company, and with that comes diversity, different religions, racial identifications, and ethnic identities. It is your responsibility to understand your own biases and accept them openly. On the other hand, it is our responsibility to put our people and our customers first, and to that end, we must mirror our internal community with the external ones.
Laixin Zhang
Corporate Social Responsibility / China
With the development of digitization, intelligence, and automation in China, more and more women are dedicating themselves to social and economic development to chase their dreams and become a confident, self-improving, responsible, and inventive female talent in science and technology. We will provide training opportunities and expect more female talents in science and technology in the future.
Trang Thi Hoang
Counselling / Vietnam
More than a workplace, Samsung allows me to do good things with the world. I spread the message of sharing and happiness through psychological counseling for Samsung employees to help them discover their values and build a healthy spiritual life. That is also the value of co-prosperity Samsung is pursuing. I am always proud and respectful of that.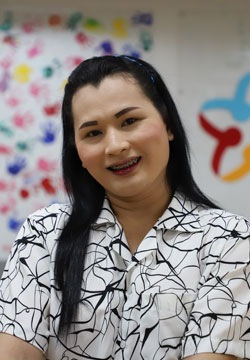 Kanokchon Taemchim
Manufacturing Line Management / Thailand
I've been at this company for over 14 years. I'm LGBTQ, but I've never felt a difference from others. Rather, I got an opportunity to develop myself. My team supports diversity and encourages me to succeed in my career path by emphasizing my ability rather than gender. I enjoy my work and will continue to work with Samsung for as long as possible.
Kunj Sood
HR Business Partner / India
I being a person with a disability and also a D&I council member, believe that it is our responsibility to together bring this culture change and be more inclusive as an organization. Incubating D&I council is a great step for SIEL towards the larger goal, and I have full faith that this will help in bringing in the best of talent from diverse groups to Samsung.
Sarah Alnahdi
Retail Operation / Saudi Arabia
As Saudi women working for Samsung Electronics, I feel privileged to be part of such an environment where everyone is treated equally. We all work in one spirit towards the company goals and elevating the work atmosphere. I feel part of a family that will be there for me anytime, and I am there for them.
Rim Chehabi
Corporate Social Responsibility / UAE
Long-lasting organizations excel at creating and embedding compelling diversity and inclusion practices as it empowers them to consider different perspectives while pursuing a common vision.
Hlubi Shivanda
Business Process Management / South Africa
Diversity and inclusion ensure that our organization benefits from a wide range of background, experience, and expertise. The business case benefits in giving everyone a voice, regardless of gender, race, color or creed, is visible from how we have been able to stay relevant and responsive in the various markets we operate in.
Constanza Sepulveda
CS Planning / Colombia
Since I had the opportunity to lead my team, I could fully understand how to build a diverse team that can strengthen our innovation, decisions, and results. D&I is more than a justice trend. It is a business strategy of efficiency, quality, and success.
Employee Resource Groups (ERGs)
We believe a culture that respects diversity, equity and inclusion is essential to continued innovation.
Our Employee Resource Groups bring people together to exchange ideas and opinions and as a result,
we can learn from and appreciate each other's differences and turn them into valuable resources.

* At Samsung, there are various ERGs on gender, LGBTQ+, race, working parents, and veterans in different regions, including the US, Europe, Latin America, and Southwest Asia.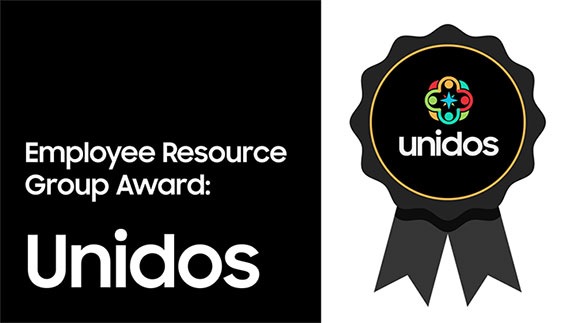 Initiative Highlights
We continue our efforts to create an inclusive organizational culture
through various D&I activities in different regions.
D&I Council
In the US and India, we operate D&I councils to discuss major internal and external issues relating to D&I. In 2020, our US subsidiary established the Executive Inclusion Council consisting of executives of diverse job functions to help consider diversity and inclusion across the business.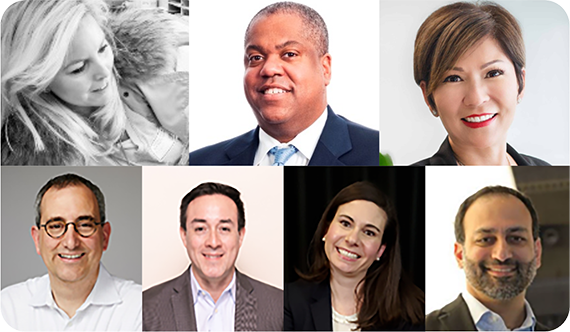 D&I Week
Globally, and in South Korea, we celebrate various D&I events, including International Women's Day, International Day of Persons with Disabilities, Pregnant Women's Day, World Day for Cultural Diversity, and other major D&I weeks, with mentoring, talks, donations, and cultural experiences.
Samsung Pioneers initiative
In Europe, we launched the 'Samsung Pioneer' initiative in October 2020, to promote gender equality and bring positive workplace changes to the IT industry through open forums, surveys, and media promotions.
Sign Language Customer Service
In Türkiye, we started operating a sign language customer service for the hearing-impaired consumers in 2015. Since then, the sign language customer service for the deaf and hearing-impaired who cannot receive technical support despite inconvenience in using the product has expanded globally since 2021 and is now being operated in 57 countries.

Cultural Diversity Calendar
In the Middle East, we celebrate traditional national holidays of the world (such as Indian Diwali and Korean Chuseok) and learn about the different backgrounds and cultural practices of the world.

STEM Girls' Project: Solve For Tomorrow
In China, we launched a girls' talent development program for girls in the STEM fields in 2018. Since then, we have collaborated with excellent local schools in China to empower girls in the fields of science and technology.


Learning & development
We're empowering our people to drive change both at Samsung and within our greater society.
At Samsung, we provide our people with growth and development opportunities to become the best and most inclusive leaders.
That includes building awareness to broaden perspectives, reframing mindsets to enhance objectivity, and practicing inclusion to unlock innovation.

Reframe mindset
Recognizing the value
of diversity within
a team

Build awareness
Realizing the
importance of Diversity
& Inclusion from a
business perspective

Practice inclusion
Developing diverse
and inclusive
relationships to lead
change

Leader level
Guide for team leaders to cultivate
an inclusive culture through
diversity
Personal level
Learning about oneself and others
Team level
Develop diverse and
Inclusive relationships
Women at Samsung
We are committed to nurture next generation of women leaders,
by supporting women talents who are excelling in their fields.
Status of women's leadership by position and job function of SEC
Women at Samsung (Global)
2011
2016
2021
Job function
Tech (%)
15.0
16.6
18.8
Sales and Marketing (%)
28.0
29.0
32.3
Leadership
Executives (%)
1.5
6.2
6.5
Managers (%)
9.0
12.7
16.1
Women at Samsung
(by job function)
Women at Samsung
(by leadership)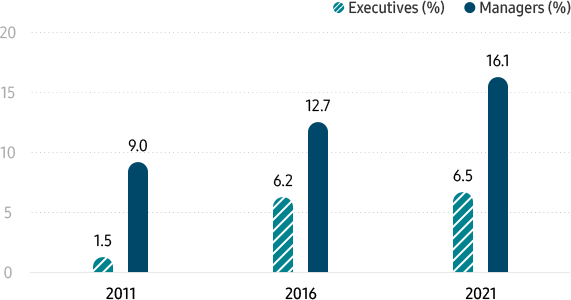 Recognition & Awards
Since we started our journey of communication and engagement for more diversity and inclusion,
our efforts are recognized by advocacy groups, governments and non-governmental organizations.
Especially, we topped the Forbes list of the 'World's Best Employers' and named as
one of America's 'Best Employers for Veterans' for two consecutive years (2020-21).
Corporate Equality Index
- Best Places to Work
(2022)

Best Place for
Working Parents
(2022)
DE&I Remarkable
Achievements Award
(2021)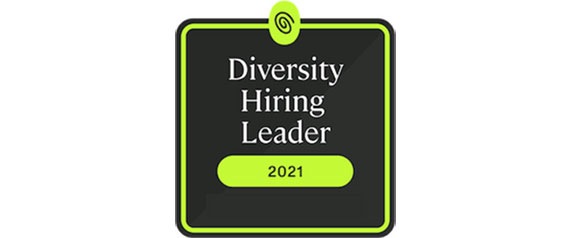 Canada's Top Employers
for Young People
(2022)
Plaque of honor for inclusive
product design and services
for the visually impaired people
(2022)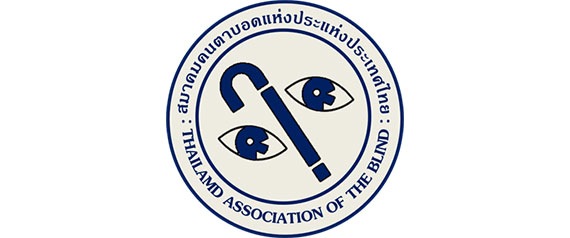 Meaningful contribution in
Managing Hybrid Workplace
(2021)
Best CX Contribution in
Social Responsibility
(2022)
Family-friendly
Company
(2021)