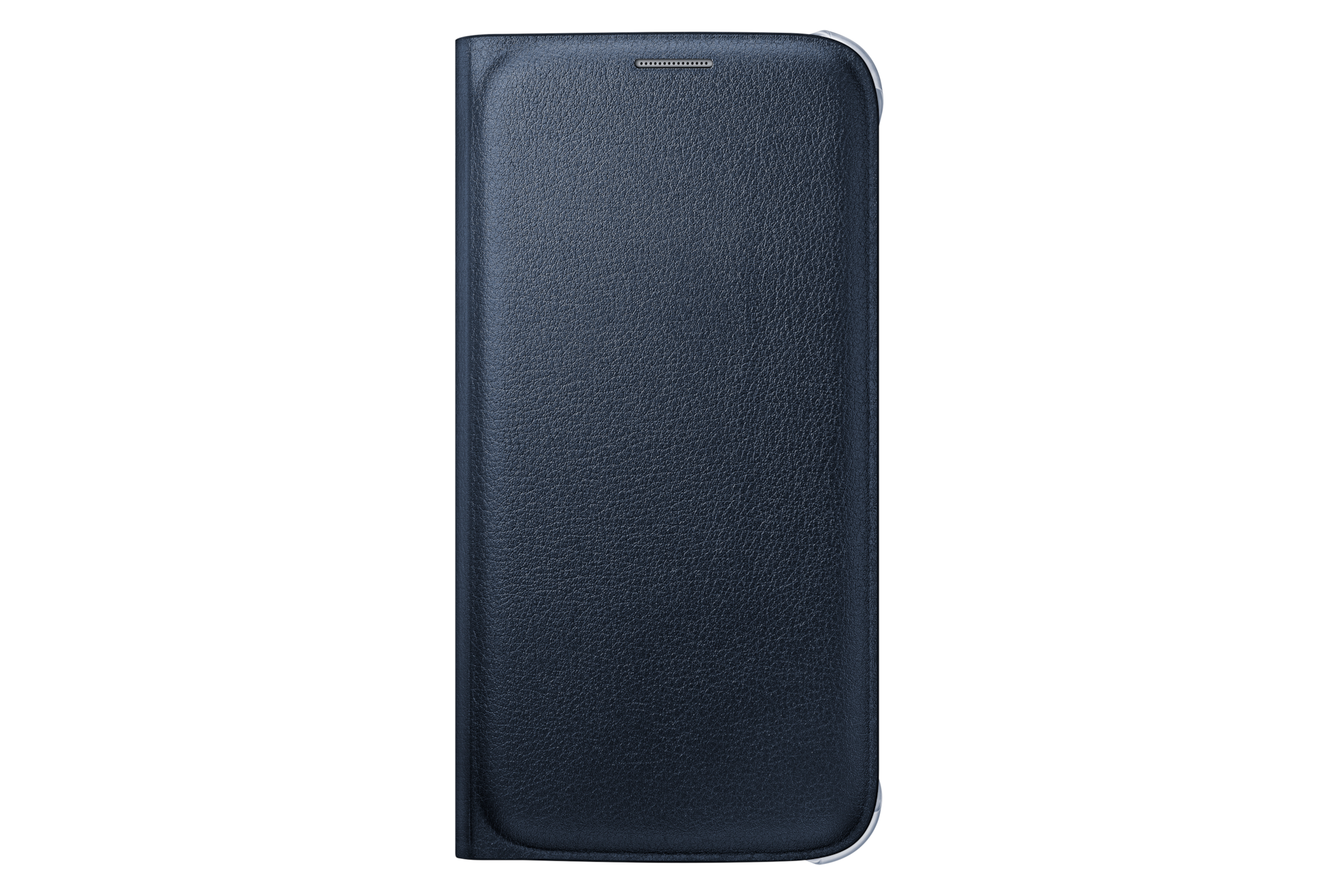 Flip Wallet (PU)
EF-WG920P
EF-WG920PBEGWW
Flip Wallet (PU)EF-WG920P
is rated out of
5
by
15
.
Delightful Design
Made of soft, leather-look material, the Galaxy S6 Flip Wallet ensures that your Galaxy S6 retains its incredibly slim lines. The wallet's modern and eye-catching design accentuates the elegant feel of your Galaxy S6. Available in six stunning colors, the Galaxy S6 Flip Wallet allows you to customize your look and show off your style.
* Colors may differ from country to country.
Useful Card Pocket
Travel light with the Galaxy S6 Flip Wallet. Store credit cards, transport cards and more in a handy and secure pouch on the inside of the cover.
Unbeatable Protection
The Galaxy S6 Flip Wallet is designed to safeguard not only the front and back of the Galaxy S6, but also the edges of your device. It offers unbeatable protection against scratches, bumps and other everyday wear and tear.
Automatic Screen On/Off Functions
The Galaxy S6 Flip Wallet makes it even easier to access your Galaxy S6. Simply open the wallet to gain access to your frequently used functions. Closing the wallet will automatically turn off the screen, helping you to cut down on your battery consumption.
Rated

1

out of

5
by
Elke
from
Abominable
After only 1 day 3 corners are cracked. It didn't even fall and now is useless! Also the flip cover doesn't stay closed so no protection against scratches when in a purse.
Date published: 2016-12-09
Rated

4

out of

5
by
MBker
from
use screen protector also
use screen protector also... to avoid scratches Otherwise its okay...
Date published: 2015-05-23
Rated

1

out of

5
by
Rob1119
from
Bad Experience
The plastic corners that hold the phone in place on my cover are cracking through general use. I've only had the cover 3 days and the phone and it's cover have been kept safe and have not been dropped once. I wondered if it happened when the phone was inserted but I'm unsure, even then you may want to take it out for cleaning etc. so it should be able to withstand that. There is now one large crack that is growing on the top right corner as well as a hairline crack below and a hairline crack on the bottm corner. So after 3 days the corner are cracking away like fragile glass, I cannot see it lasting long and I cannot stress how careful I've been with the phone and it's cover.
Date published: 2015-04-21
Rated

1

out of

5
by
Annette
from
Poorly made, very disappointed.
After a few days of having my phone in the case the clear plastic at the four corners of the phone began to have cracks in it. I did not take the phone out of the cover, did not mishandle/drop it in anyway however after just under 3 weeks the plastic has broken away at one of the corners making the cover unusable as my phone is likely to fall out/wobble - and be scratched. I've moved over from an iphone and am so please with the galaxy S6 phone just a shame that the covers weren't made so well. I'm not sure if I can get an exchange/refund?
Date published: 2015-08-02
Rated

1

out of

5
by
Loobs
from
Poor quality
Lovely looking case but very poor quality. I've owned two cases and with both, bottom right hand corner palstic broke off making them unusable. I will be contacting Samsung for a refund.
Date published: 2016-09-20
Rated

1

out of

5
by
Amigo
from
Dont Buy This
I had a cheap Amazon cover, until I saw this one, thought this would be brilliant. Granted the magnetic cover is great. I bought direct from Samsung on 10/11/2015. after 2-3 weeks I noticed that the corners were cracked, then chips were coming out of them, then my phone came out the case a couple of times. I rang Samsung they apologised and sent me a replacement (free of charge) on 14/12/2015. The corners are cracking already so am getting a refund. Don't touch them!! Waste of money.
Date published: 2015-12-18
Rated

1

out of

5
by
Girly
from
Appalling quality
I have had the cover from when I bought my phone, about 4 months ago. The plastic corner catches have broken, meaning the phone drops out at random. Not very safe.
Date published: 2016-03-08
Rated

1

out of

5
by
rhys
from
do not buy
The corners which hold the phone in broke after 6 weeks. What a waste of money. I definitely wouldn't recommend as it is not fit for purpose.
Date published: 2016-02-09
* Key feature may different from Key Spec
* Images are for illustration purposes only and the accessories are sold separately.
* Features and Specifications are accurate as of commercial launch but may be subject to change  without prior notification.