Galaxy Note 9: How the optimum gaming experience is achieved?
Last Update Date :
Dec 18. 2018
Optimum gaming experience in Note 9 was achieved by applying this two concepts: 
1. Reduce Sluggishness due to Overheating.
While playing high graphic games, it tends to operate the Processor, memory, and RAM to its full capacity and does produce heat. When the device is overheating, it will affect the same parts and may deteriorate its performance. Thus lagging and auto shutdown could be experienced.  The device clock speed may reduce as well to cool down the phone but the gaming experience will be draggy as well.
Due to this, Galaxy Note 9 has  employed Carbon Fiber heat sink and a thermal spreader which is 3x bigger  (335 mm.)than the one used with Galaxy Note 8.
It produces a much better cooling performance.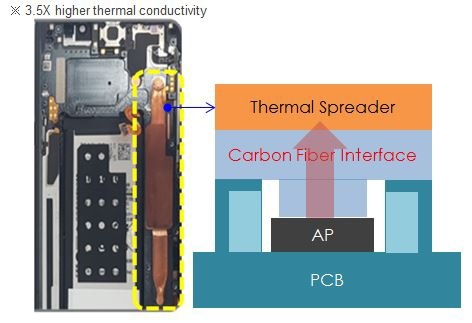 2. Optimize the User Interface to play a game with no interruption.
The Galaxy Note 9 has game optimized user interface (UX)
a. Pop up panel - user can respond to messages while playing the game.
b. Floating pop up - user can answer the call  without the game being stopped.
c. Game launcher - all downloaded games are gathered in one  
Not finding what you're looking for? We're here to help.
Call
For your Inquiries on Samsung Products
(Inside Saudi Arabia)
8002474357
24 hours all days a week

(Outside Saudi Arabia)
+966112974690
24 hours all days a week

* May Call Charges will be applied
* For any printer related enquiries please visit the HP website .
Face-to-face support
Samsung Support Center

The latest Coronavirus (COVID-19) updates (Service Centers)
With the global spread of COVID-19 impacting most communities, Samsung is adapting its practices to protect the health and wellbeing of our people and customers.

As such, our customer service centers are operating with extremely limited resources and we are unable to serve you as usual.

We apologize for any inconvenience this may cause.
Contact Us