How to track the lost Galaxy phone using the Find my Mobile service?
Last Update date :
Nov 24. 2020
Losing your Galaxy phone could be a stressful and one of the most inconvenient experience. It involves your data and precious memories,
Samsung recognizes this need and if a user prior to losing the phone had set-up the Samsung account on the device, there is chance for the phone to be found either by being able to ring the phone and send message on it or track the location using the location service of the device.
* Such functions above can be done ony when the lost phone is still connected to the internet either thru wifi or mobile data.
To enable that your phone can be tracked, you have to set-up this service in your smart phone.  Please go to:
[Settings -> Lock Screen and Security -> Scroll down and look for "Find My Mobile" option and tap on it.]
Check if your Samsung account is displayed and turn all all the available settings.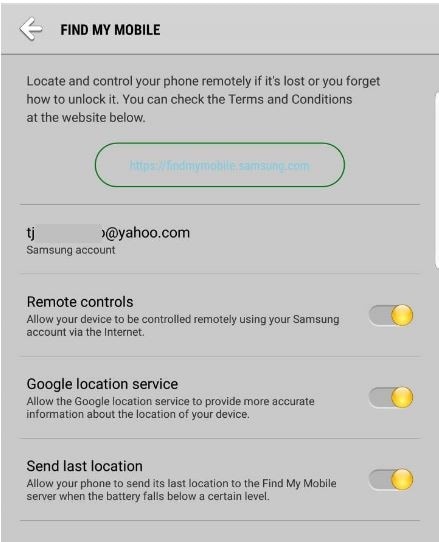 You will also see the link (https://findmymobile.samsung.com) in which you have to take note so that when the phone is lost, you will come there and log in with the same Samsung account registered on your device.
Log in with your Samsung Account at https://findmymobile.samsung.com either thru the phone browser or PC browser (chrome, IE, EDGE, Safari).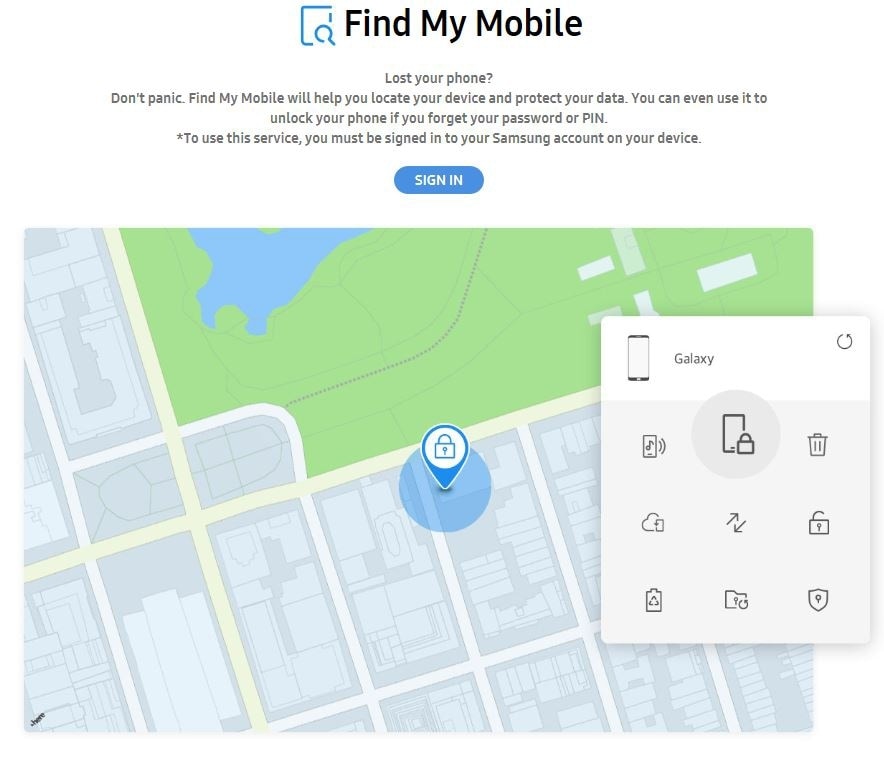 Once logged with the Samsung account, you will next see the devices registered in Find My Mobile. Find the model of the phone that was lost and select it. If it is currently connected to the internet, you will find the area where it was located and will find some options.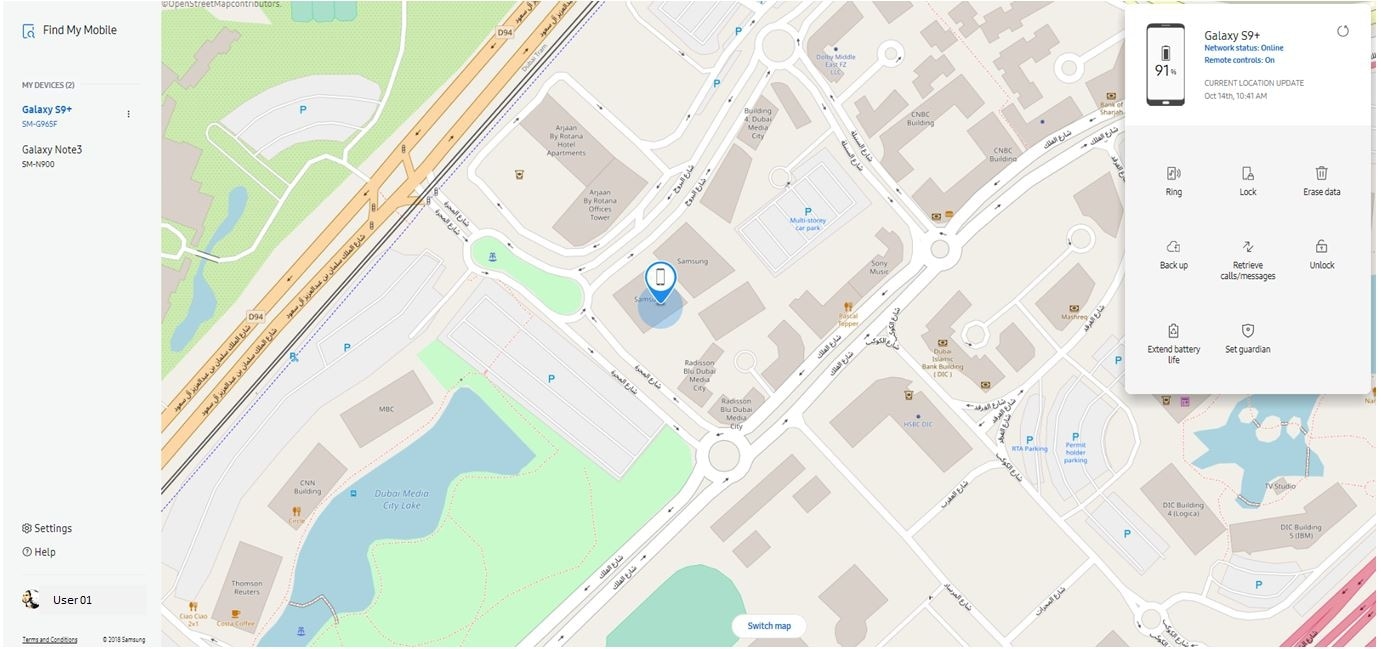 The following options are: 
1
Ring the phone
Your phone will ring for 1 minute at its maximum volume even when the Sound mode is set to Vibrate or Mute.
2
Lock the phone
Protect your phone by locking the device, suspending your cards registered in Samsung Pay, turn off biometric notification in Samsung Pass, and lock the power off option of the device. This will prevent someone who holds the phone to power off the device and keep it turned on.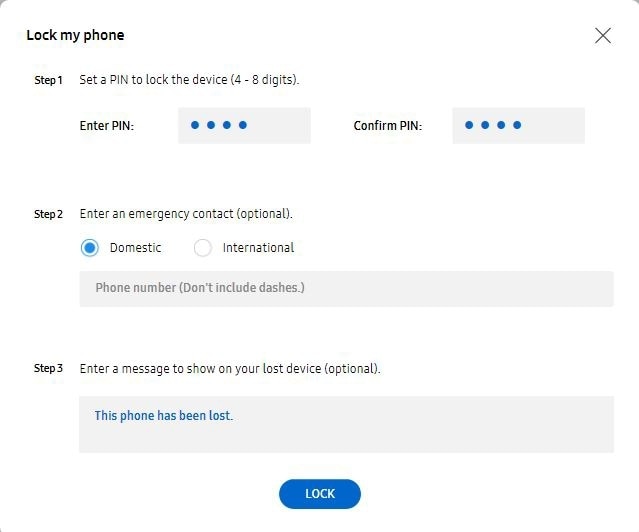 3
Erase the data
All of your data will be permanently erased and can't be recovered once you proceed including the registered Samsung Pay cards. Erasing your phone data will also reset your phone, and you won't be able to control this phone anymore.
*If a Google account is registered on your phone, you'll need to sign in to the account before you can use the phone again.
4
Back up files
From here, you can select the apps and data on your phone that you want to back going to Samsung cloud. 
5
Retrieve Calls and Messages
You can retrieve up to 50 recent calls and messages from your phone.

6
Unlock the device
Unlock your phone remotely when you forget your unlock method.
If you use this function, all of the screen lock information (Pattern, PIN, Password, and Biometrics) on your phone will be deleted. If you have an older version of Android, your biometrics might not be deleted.
Tap UNLOCK and enter your Samsung account password to confirm.
7
Extend the battery life
Extend your battery life using Ultra or Maximum power saving mode. This will prolong your time to locate the device.
The name of the mode may differ, depending on the device type and software version.
*While battery life is extended, data won't be backed up to Samsung Cloud.
8
Set Guardian
Designated Guardians may remotely perform the functions below on your device. You can edit or remove Guardians whenever you want.

- Locate your device
- Activate Emergency Mode
- Ring device
Please answer all questions.