How to use the Samsung Members app?
Last Update date :
Jan 31. 2023
Expert support, community connection and exclusive perks. Discover your possibilities with Samsung Members. In here, you can get insider know-how, the right solutions from the people who know, more of the things you love, and the power to help create the future. 
Before you try out below recommendations as to your solutions, be sure to check if your device's software and related apps are updated with latest version. Please check how to update your mobile device's software in following order.  
Step 1. Go to Settings > Software update.
Step 2. Tap on Download and install. 
Step 3. Follow the on-screen instructions. 
In Samsung Members Community, you can connect and share with others. Share tips and reviews, your brilliant solutions with other Galaxy users in the Community. It's a peer-led space like you.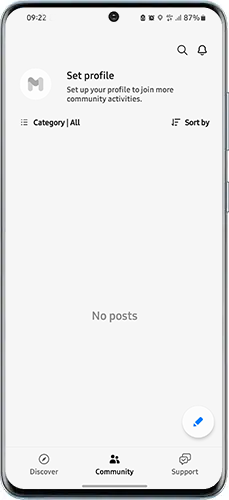 You can easily get insider news and info from experts through News and tips. You can also get tips and tricks to use your technology to its fullest potential.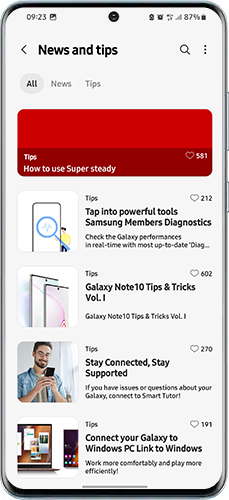 You may also get the most out of special offers from Samsung Benefits as well. Access exclusive perks for the things you love and places you go.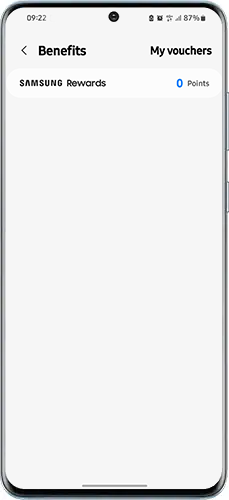 Note: Some menus may not be available depending on the country.
How to get help from Samsung Members
Please contact Samsung Members for any errors or inquiries while using Samsung products and services. You can also find frequently asked questions. Each function is provided when selecting Explore and Get help tabs. 
Phone care
keep your Galaxy at its best. You can easily perform diagnostics to check the condition of your device.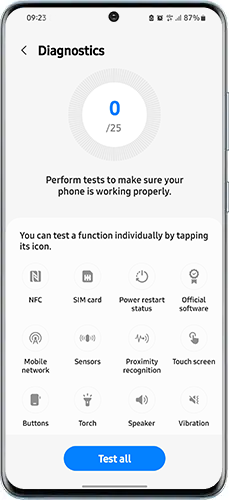 FAQs
Get the answers you need. A comprehensive FAQ section is ready with the answers you were looking for. You can also ask Samsung expert advisers directly for more in-depth responses or send reports on issues such as apps crashing.
Text chat
Ask questions to our experts or send error reports directly from your device. 
Note: Suggestions may not be available depending on the country. 
How to submit an error report
With the Samsung Members application, you can submit an error report for troubleshooting your device. You can submit a report from issues such as slow device, overheating, system/settings, and much more. View below steps on how to submit an error report. 
Step 1. Open the Samsung Members app, and then tap on Support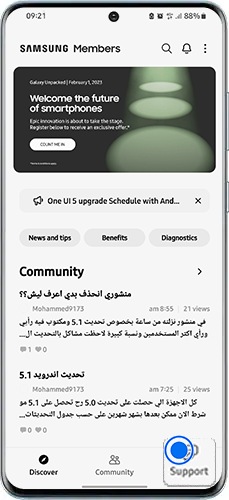 Step 2. Tap Error reports.

Step 3. choose the App or the Functions that you want to send a report in 
Step 4. Write a Feedback message. We recommend being connected to a Wi-Fi network depending on your mobile network plan. 
Step 5. Please enter issue details or attach a video or screenshot to make it easier to understand. Then press Send icons to complete the report.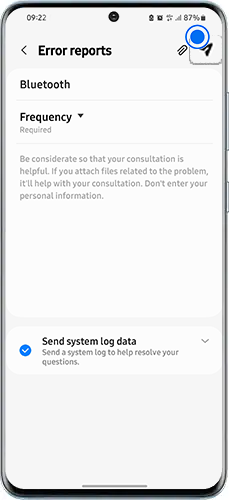 Note: Device screenshots and menu may vary depending on the device model and software version.
Please answer all questions.