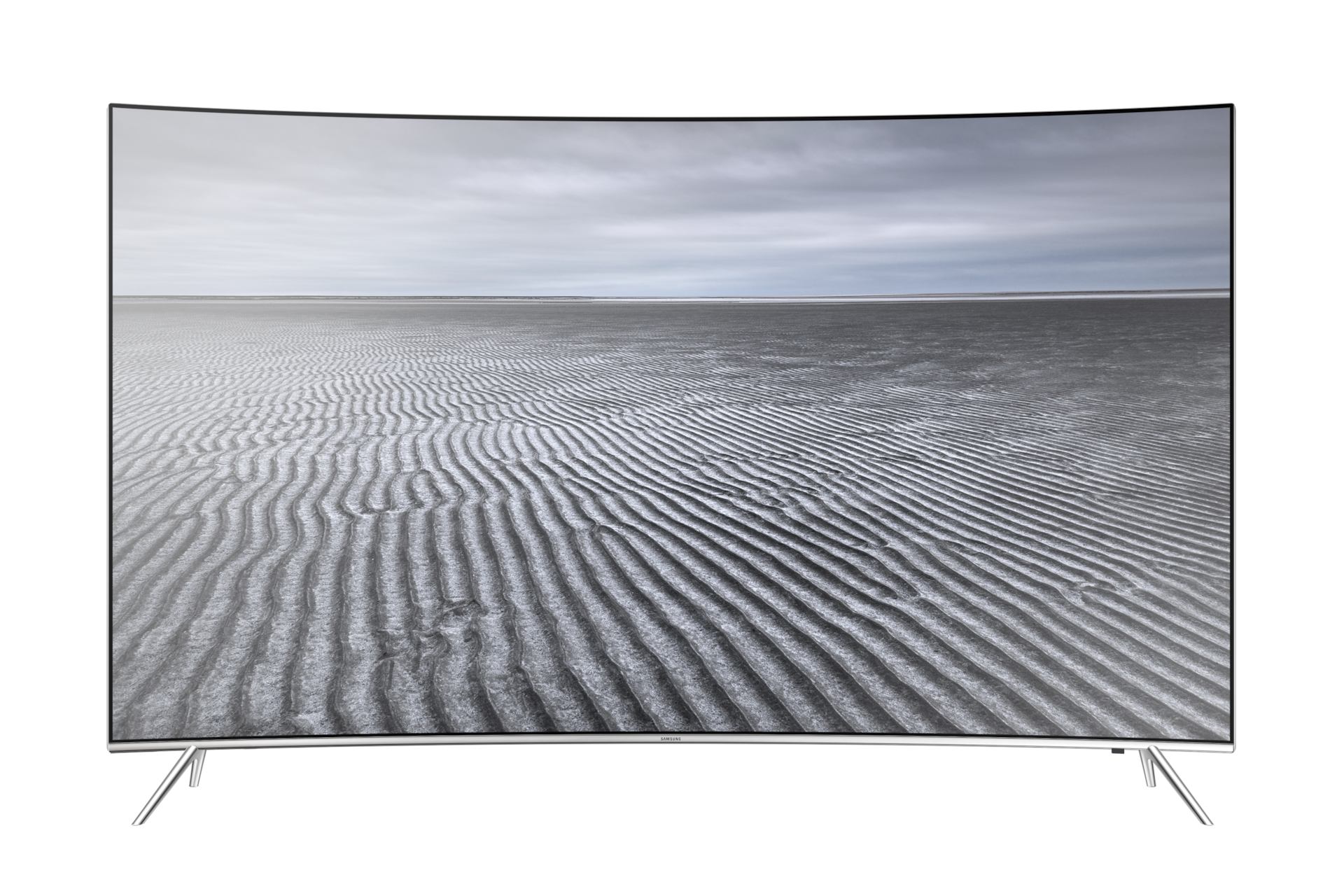 65" SUHD 4K Curved Smart TV KS7500 Series 7
UA65KS7500KXXS
BUNDLE
Sorry! This product is no longer available
Quantum dot colour
HDR 1000
Boundless design
Smart Hub
Lifelike, redefined
Quantum dot display
The SUHD TV with its Quantum dot display defies convention and sets a new standard in viewing pleasure. With colours spanning a billion hues, on-screen images come alive. Stunning light and dark contrast brings out details you never knew you missed. The display itself is built for long screen life and to be environmentally friendly by being cadmium-free.
Quantum dot colour
Close your eyes and imagine the most colourful scene ever.
Open them and see it on the SUHD TV. Signature Quantum dot
technology shows you the world as it should be seen with a
colour range 64 times that of regular TV.
HDR 1000
When High Dynamic Range delivers a peak brightness of 1000 nits, you see the details. Every one of them. The textures of the night, the layers of light. What you see in the real world, it's right there on the Quantum dot display in all its finely detailed glory.
Ultra Black
By absorbing the light that hits the TV
from the outside, you no longer get

unwanted reflections on the screen. At the
same time, Samsung's exclusive
Ultra
Black technology lets the light from the
TV images pass through
so you see only
the light you should be seeing.

Remastering
Engine
These days there are so many file formats
of varying specifications.
And let's face it –
some formats are lower quality than others.
But SUHD TV's remastering engine will step
in to automatically analyze
and remaster any
non-SUHD content, improving the quality
to the
highest level possible. Enjoy images as close
to
what was intended by the filmmaker.
Search less, enjoy more
Smart Hub
Turn on the TV and everything you need is on the screen. Whether it's streamed movies, games, or a live broadcast, going from one to the other is the same as flipping through channels. It's that easy and that intuitive. And of course you only need one single remote for it all.
*Not all apps are applicable in Singapore. Please check in-stores for more details.



*One Remote Control function requires Internet access and may not be available in all languages or areas.
*One Remote Control and Auto Detection function may not be supported by certain devices connected to Samsung Smart TV.
Curved Screen
Immersive Viewing Experience
Curves are known to please the human eye and it certainly holds true for the SUHD TV. More than just being about appearances, its curves usher in a whole world of engaging entertainment. Get pulled in to the action for a distortion-free viewing experience that's also easy on your eyes.
Curved design
Softly and curvaceously designed, SUHD TV's
exquisitely rounded curves draw attention and
elicit warm feelings.
With natural curves just
as we see in nature and architecture, the
curved SUHD TV can be appreciated
even when it's powered off.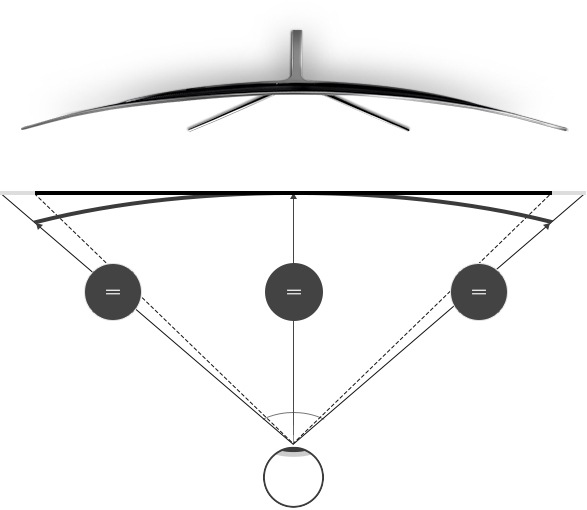 Beauty all around
Boundless at the edges
The SUHD TV is the result of an ongoing journey toward design perfection. Each hardware element was revisited for a TV that can now play a significant design role in your living space whether powered on or off. We also went to great lengths in engineering the minimalistic bezel design to create a canvas that doesn't distract from your viewing experience.
3,840 × 2,160

Resolution

4200R

Screen Curvature

7

Series

Quantum Dot Color

Quantum Dot Color

4

HDMI

3

USB
User manual & Downloads
Live Chat
* Key feature may different from Key Spec