Latest News
Samsung announces pre-order offer for the Galaxy Tab S7 and S7+ in the UAE
2020-08-09
Customers who pre-order the tablets will receive a free book cover with every purchase from 6-19 August, 2020
Dubai, UAE, 8 August 2020: Samsung Gulf Electronics revealed details of the brand's pre-order offer in the UAE ahead of the upcoming release of the highly anticipated Galaxy Tab S7 and Tab S7+ devices. Galaxy enthusiasts can ensure they don't miss out due to popular demand upon release by placing their orders in advance between 6 and 19 August. Customers who pre-order the Galaxy Tab S7 and Tab S7+ will receive a complimentary book cover with every purchase.
"At Samsung, innovation has always been the driving force behind our mission to equip customers with the technology they need, expect, and demand in the ever-evolving world," said Osman Albora, Head of Mobile Division at Samsung Gulf Electronics. "Being productive, proactive, connected, and entertained are all simultaneous priorities for lovers of Galaxy products – all of which will be provided through the Galaxy Tab S7 and S7+."
Billed as the perfect companion to work, play, and more, both the Galaxy Tab S7 and Tab S7+ have a large screen comprising all the tools and capabilities customers require to tap into their creative minds, immerse themselves in entertainment, and elevate productivity and proactivity to newfound heights. Packed with next-generation features and seamlessly integrated into the Galaxy ecosystem, the products have been purposefully engineered to support users in every way imaginable. Featuring a new-and-improved S Pen, an outstanding display, powerful processing, expanded keyboard, and upgraded versions of Samsung DeX, users can complete more work in less time with a PC-like experience.
The price of the device will be dependent on the device and its memory size: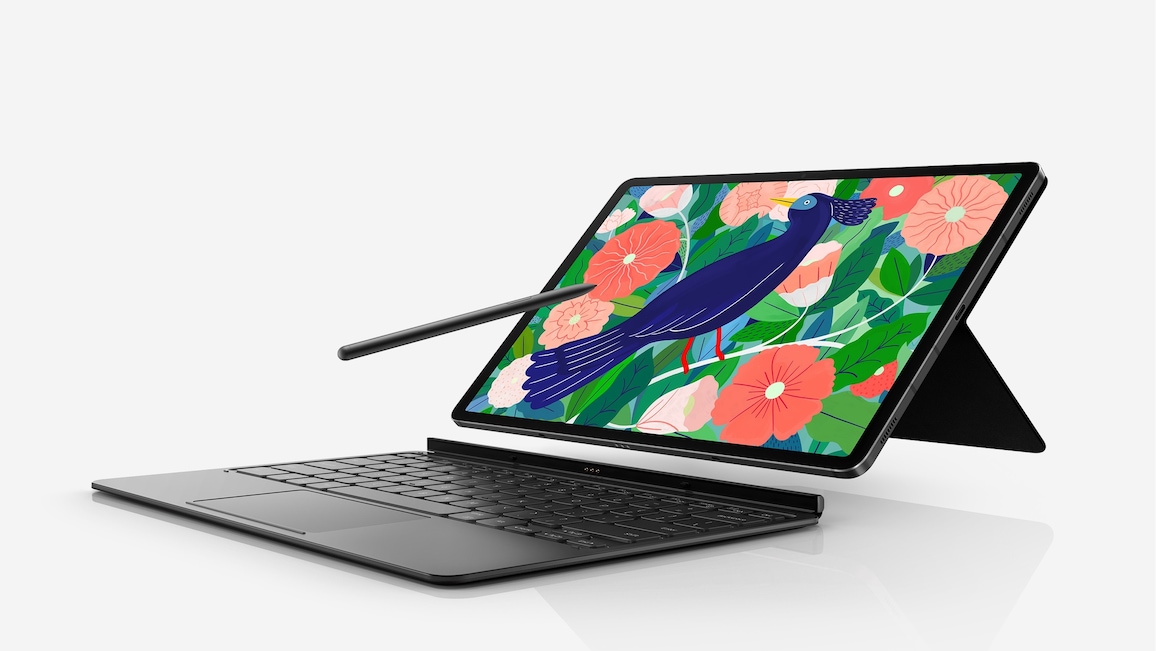 | Tab S7 LTE (128 GB) | Tab S7 Wi-Fi  (128 GB) | Tab S7+ Wi-Fi (256 GB) |
| --- | --- | --- |
| AED 2,999 | AED   2,699 | AED   3,599 |
For more information, please visit: www.samsung.com
-ends-
About Samsung Electronics Co., Ltd.
Samsung inspires the world and shapes the future with transformative ideas and technologies. The company is redefining the worlds of TVs, smartphones, wearable devices, tablets, digital appliances, network systems, and memory, system LSI, foundry and LED solutions. For the latest news, please visit the Samsung Newsroom at http://news.samsung.com.