Trade in and save up to AED 2,800
On the all-new Galaxy S21 Series 5G. Also, trade in up to 3 old devices.
Valid from 2021-01-14 to 2021-04-30
Save up to AED 2,800 on your new Galaxy S21 Series 5G when you trade in your current smartphone, smartwatch and/or tablet of any brand. You can even choose to trade in up to 3 old devices, including those with cracked screens, to purchase your new Galaxy!
How to Trade-in in stores
Visit:

Customer visits the nearest Samsung Experience Store.

Evaluation:

Customer presents the old device for instant evaluation by store staff / promoter - up to 3 devices can be Trade in (Smartphone, Tabs or Smartwatch).

Completion:

Based on evaluation customer receives an instant discount value to purchase any product from the store.
Visit the Samsung Trade In Website to check out the Trade in value# of your old device
How to trade in online
(Online Trade in only available in UAE)
Step 1

Purchase:

Go to

samsung.com/ae

and pre-order any of the Galaxy S21 Series 5G.

Step 2

Visit: www.samsungtradein.ae

. Select up to 3 old devices (smartphone, tablet or smartwatch) and complete the evaluation.

Step 3

Keep your old device ready, our trade in partner will contact you for pick up in 2-3 days.

Step 4

Upon successful evaluation, the trade-in amount of your old device(s) will be transferred to your bank account*.
Already purchased your Galaxy?
Is your phone eligible?
Depending on its condition, your phone could either be a Grade A, B, C or D. See the checklist below to ensure your phone condition qualifies for a trade up.
Grade A

Device is completely functional with minor wear & scratches

Grade B

Device is completely functional with dents and cracks

Grade C

Device is completely functional with damaged display

Grade D

Device does not switch on
Trade in available at the following stores
United Arab Emirates
In Stores
Samsung Store, Abu Dhabi Mall
Level 2, Abu Dhabi Mall, Abu Dhabi, UAE
Phone: +971 2 6311147
Samsung Store, Mirdiff City Centre
Near Vox Cinema, Mirdiff, Dubai, UAE
Phone: +971 4 2393120
Samsung Store, Al Wahda Mall
Near Cinema, Abu Dhabi, UAE
Phone: +971 2 4438297
Samsung Store, Sahara Centre
Sahara Centre Extension, Sharjah, UAE
Phone: +971 6 5524313
Samsung Store, Sharjah City Centre
Sharjah City Centre - Main Atrium, Sharjah, UAE
Phone: +971 6 5751784
Samsung Store, Dalma Mall 1st Floor
Shop No. FF127A FF127B, Musafah, Abu Dhabi, UAE
Phone: +971 2 6416644
Samsung Store, Ibn Battuta Mall
Tunisia Court, Shop No. 51., Dubai, UAE
Phone: +971 4 5134863
Samsung Store, First Floor
Dubai Festival City Mall, Dubai, UAE
Phone: +971 4 2856047
Samsung Store, Dubai Mall
level 2, Fashion Car park, Dubai, UAE
Phone: +971 4 3399607
Samsung Store, Deira City Centre
Unit L06, Level 2, Deira City Centre
Phone: +971 4 2594999
Samsung Store, Marina Mall
Unit No. FM3, Marina Mall, Abu Dhabi
Phone: +971 2 6395237
Samsung Store, Burjuman
1st Level, Burjuman Mall, Bur Dubai, Dubai, UAE
Phone: +971 4 3294999
Samsung Store, Deira City Centre
Unit D-08, Ground Floor, Deira City Centre
Phone: +971 4 2949480
Samsung Store, Khalidiya Mall
Samsung Brand Outlet (KME), First Floor, Khalidiya Mall, Abu Dhabi
Phone: +971 2 6260594
Samsung Store, Mall of the Emirates (MOE)
1st Level, Mall of the Emirates, Jacky's Retail L.L.C., Dubai
Phone: +971 4 3996803
Samsung Store, Marsa Al Seef Mall
Near Danube Metro Station, Gate #4, Jafza 22,
Jebel Ali Freezone, Dubai
Phone: +971 4 3403056
Samsung Store, Al Maryah Island
Level 1 - Unit 11140, The Galleria Al Maryah Island, Abu Dhabi, UAE
Phone: +971 2-5848177
Samsung Experience Store Nakheel Mall
Ground Floor - Unit# P-028, Nakheel Mall, Dubai - PO BOX:53643
Phone: +971 4-3792330
Samsung Experience Store Ajman City Center
Ground floor, Unit B-50, Ajman City Center, Al Ettehad St,Al Jurf - Ajman - UAE
Phone: +971 6-7313199
Samsung Experience Store Manar Mall
Manar Mall, Shop#22-01, Ras Al Kaimah
Phone: +971 7-2219533
Samsung Experience Store Jimmy Mall
Level 1 - Shop# W-03, Next to Vox Cinema - PO BOX:53643
Phone: +971 3-7801518
Kuwait
SES Avenue Mall,
Ground Floor, Phase 3,
Sheikh Zayed Bin Sultan Al Nahyan Rd, Kuwait
Phone: T: +965-22445852
SES Airport Mall,
Ground floor – Arrival – Shop No. (GF/70 ),
Jaleeb Shuouyk, Kuwait
Phone: T: +965-69616325
SES Al Kout Mall Fahaheel,
M2 Floor Shop No. 28,
Fahaheel Area, Kuwait
Phone: T: +965-69684700
Samsung Experiance store 360 Mall,
Unit M2-77 360 Mall Kuwait
Bahrain
Samsung Store, Level 5, Gate 9
Bahrain City Center Mall,
4650 Sh. Khalifa Highway, Manama 346
Phone: T: +973-17000788
Samsung Store,
Shabab Ave,
Kingdom of Bahrain.
Phone: T: +973-17322100
Samsung Store, Juffair Mall,
Ground Floor, Block 324,
Juffair, Manama
Phone: T: +973-17365335
Samsung Store, Sultan Mall,
Ground Floor, Zayed Town,
Isa town, Bahrain
Phone: T: +973-17000185
Qatar
Samsung Experience Store,
Hamad International Airport, Doha, Qatar
Samsung Experience Store Mall of Qatar,
Shop # GF 064, Mall of Qatar, Doha, Qatar
Phone: T: +974-33189486
Samsung Experience Store Doha Festival City,
Shop # FW 341, 1st Floor,
Doha Festival City, Al Shamal Rd,
Umm Salal Muhammed, Doha, Qatar
Phone: T: +974-66579424
Samsung Experience Store City Center Doha,
Retail Unit - R133, City Center Doha, Below Cinemas
Phone: T: +974-33877269
Oman
Samsung Store, First Floor,
P.O.Box 436, P.C130, Baushar,
Sultanate of Oman
The Avenues Mall
Phone: T: +968-99851378
Samsung Store, Ground Floor,
(Opp. Omantel), Muscat City Center,
Sultan Qaboos Highway,
Muscat, Oman
Phone: T: +968-24558546
Samsung Store,
Shop# TWU5, Ground Level,
Qurum City Center,
Muscat, Oman
Phone: T: +96616116
Own the new Galaxy S21 Series 5G
Get free gifts worth up to AED 1,103
and trade-in savings of up to AED 2,800*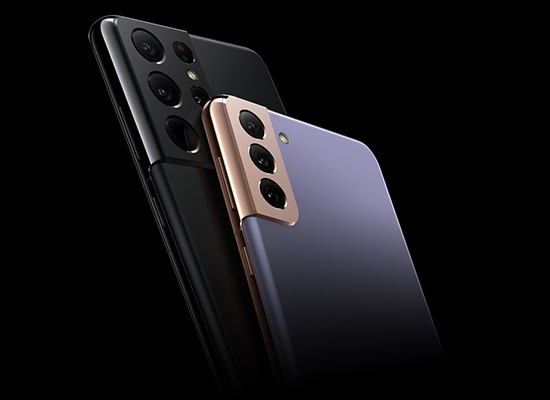 List
No Prev Page
No Next Page