Feed Envy: Tips for
Creating Epic Social
Media Videos
How to edit videos and create amazing visual effects.
The power of a great social media video can stop you in your scrolling tracks. But while making your videos stand out can seem impossible, it doesn't need to be. Even if you aren't a master videographer, you can still create viral videos with a little patience (and a lot of imagination). Here are some cool techniques for giving your clips the ultimate stopping power.

Loop Video
How to do it: First, shoot the scene you'd like in your looping shot. Easy mode: shoot your subject moving across the frame and either disappearing behind an object or off screen. Hard (but worth it) mode: shoot a scene that can create an infinite loop within a masked object. Then, using Adobe After Effects, mask out that object and create an endless loop by pairing a layer inside of a layer that grows and grows. Repeat this until you have a section of your clip that loops perfectly.

How to nail it: Having a background that doesn't move or change allows for a more believable loop.
Play with time and space
Captured in Photo on the Galaxy S10+
Stop motion
How to do it: Shoot your photos at an equal distance away from your subject in a semi (or full) circle. Once you've captured the magic, load these shots into Adobe After Effects as an image sequence and apply your Warp Stabilizer. If you want to apply a stop motion effect on a moving subject, repeat the above steps with your subject moving in equal distances while you shoot in place. As always, the more time you invest into perfecting your shots, the cooler your final result will look.

How to nail it: Take multiple shots for a smoother, more realistic animation. Next-level your shots by using string and chalk to mark off your exact distance from the subject each time.
Special effects
How to do it: From using prisms and fun lenses to downloading specific apps, there are many ways to add a dash of "wow" to your content. So go all out. The Galaxy Note10's AR Doodle mode lets you use the S Pen to personalize your videos with virtual drawings, effects, and animations that stay fixed in place when you move the camera.

How to nail it: Practice. And practice some more. Great content makers shoot the same scene countless times to get the perfect shot—you should be doing the same here. Also, try shooting during Golden hour for a cool effect that is 100% natural.

Play around with props like prisms to achieve a kaleidoscopic effect
Captured with the Galaxy Note10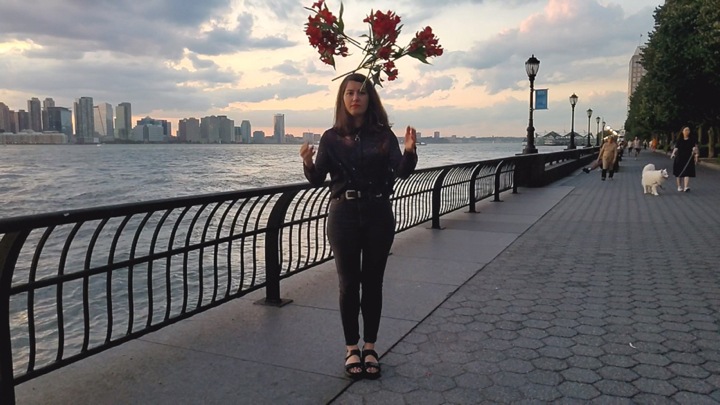 Reverse
How to do it: Think of a fun scene with an element of motion—something that would translate well when played back in reverse. Film your clip using the Super Slow-mo feature on your Galaxy device, then choose the reverse playback option. Some dramatic scenes, such as throwing something in the air, benefit from being shot in slow motion—so try playing with that idea, too.

How to nail it: Keep certain elements of the scene consistent, and include lots of distinct moving objects like liquids, vehicles, or in our case, flowers.

Super Slow-mo
How to do it: Aim for scenes that are full of movement and show something unique—an activity that will create an interesting clip when the action is slowed way down. Once you have your scene set up, record the amazing action using the Super Slow-mo feature.

How to nail it: Lighting is KEY for slow motion, so make sure the lighting for the video is on point. For epic results, shoot outdoors in natural sunlight to avoid a flickering effect that artificial lighting often creates.

Creative transitions to keep them guessing
Captured with the Galaxy Note10
Clever edits
How to do it: Shoot multiple motion clips while changing out a single element each time. For believability, shoot continuously and lock exposure and focus so your lighting is consistent. Once shot, use an advanced editing app like Adobe Premiere Rush to cut your clips at the same point in each motion, color correct and combine them side by side to create a seamless motion. Repeat as necessary for multiple changes in your scene.

How to nail it: Quicker motions usually work better and help make the edit look more believable.
Ready to create
cool, viral-worthy videos?
From capturing great moments with Super Slow-mo to adding your own unique stamp with AR Doodle, your content is one technique away from viral status.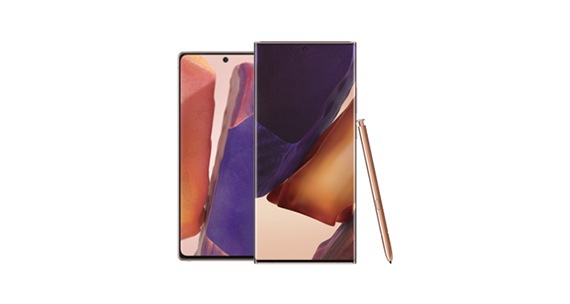 Galaxy S21 | S21+ | S21 Ultra 5G
Galaxy S20 | S20+ | S20 Ultra

* Licensed under a Creative Commons Attribution License (https://creativecommons.org/licenses/by/3.0/).