Do more with Bixby.
Bixby frees you to focus on what matters the most.
It learns what you like to do and works with your favourite apps and services to help you get more done.
* Click 'Here' to see a list of the supported translation languages.
* Device and screen images simulated for illustrative purposes.
* GPS must be enabled for services requiring location information.
Discover a new perspective
with Bixby Vision.
Built into your smartphone, Bixby Vision makes it easier to learn more about the world around you.
Tap the Vision icon in the camera or gallery app to search, shop, and translate at the touch of a finger.
Bixby Vision also has accessibility support to help the visually impaired.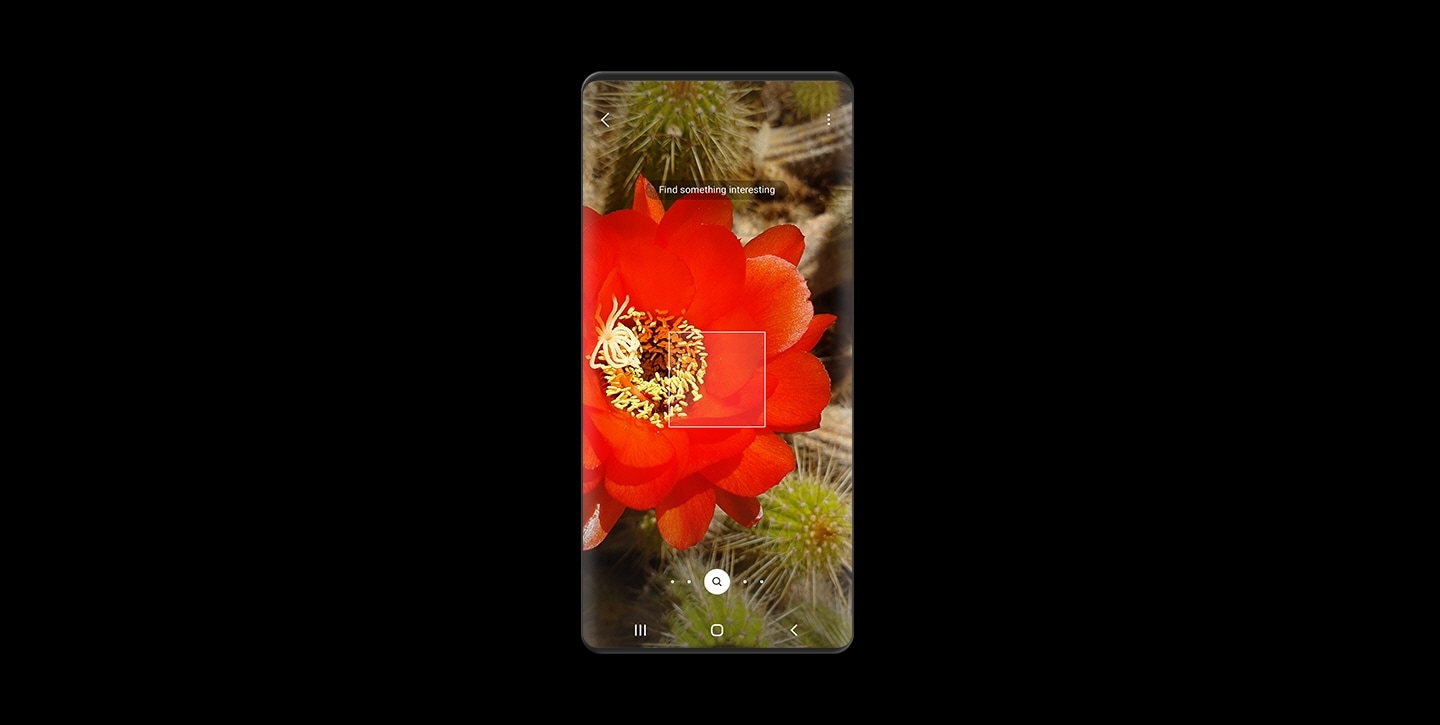 Smarter searching.
Don't struggle to think of keywords. Simply point your camera at what you're interested in.
Bixby Vision will bring you the information you need, from the name of a famous landmark you're visiting to image search results, and more.
* Food recognition will only show estimated nutritional information. Actual calorific intake may differ according to individual consumption and health status.
* Search accuracy may be influenced by surrounding conditions and settings.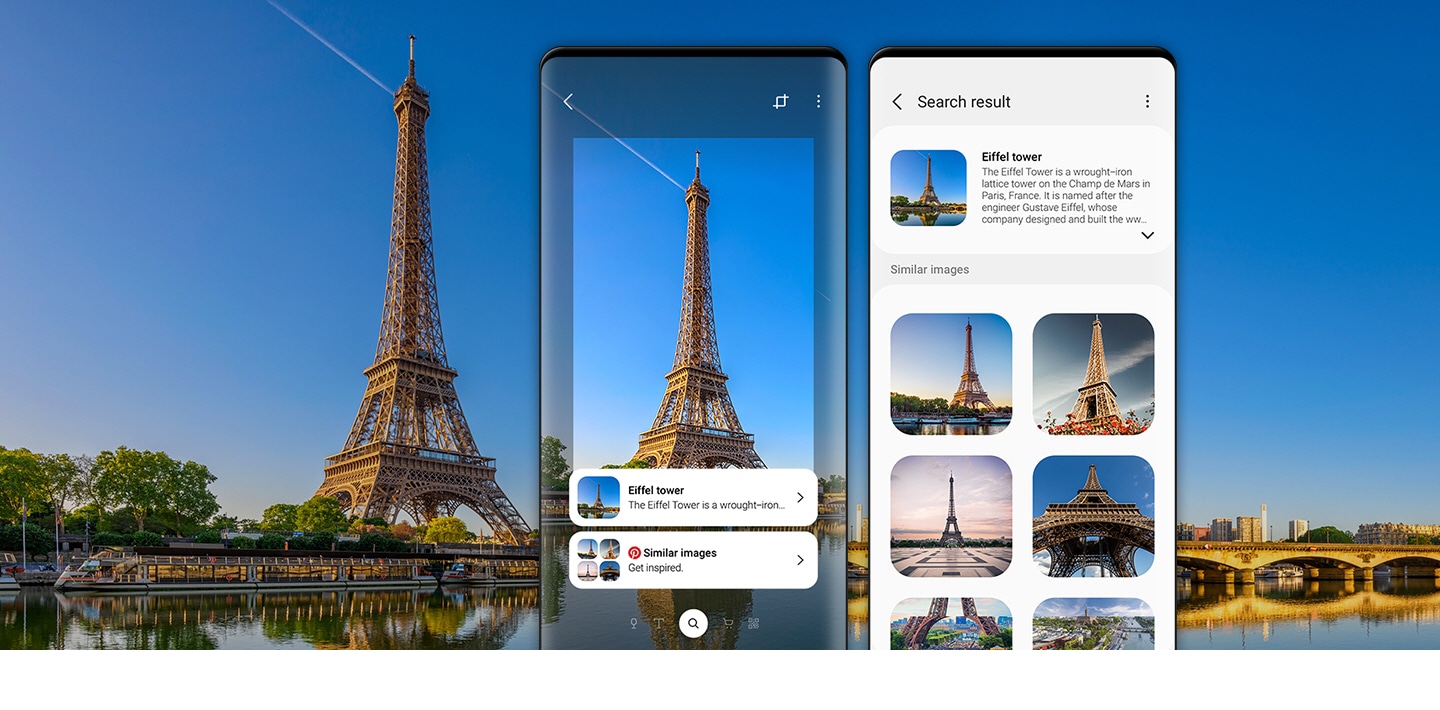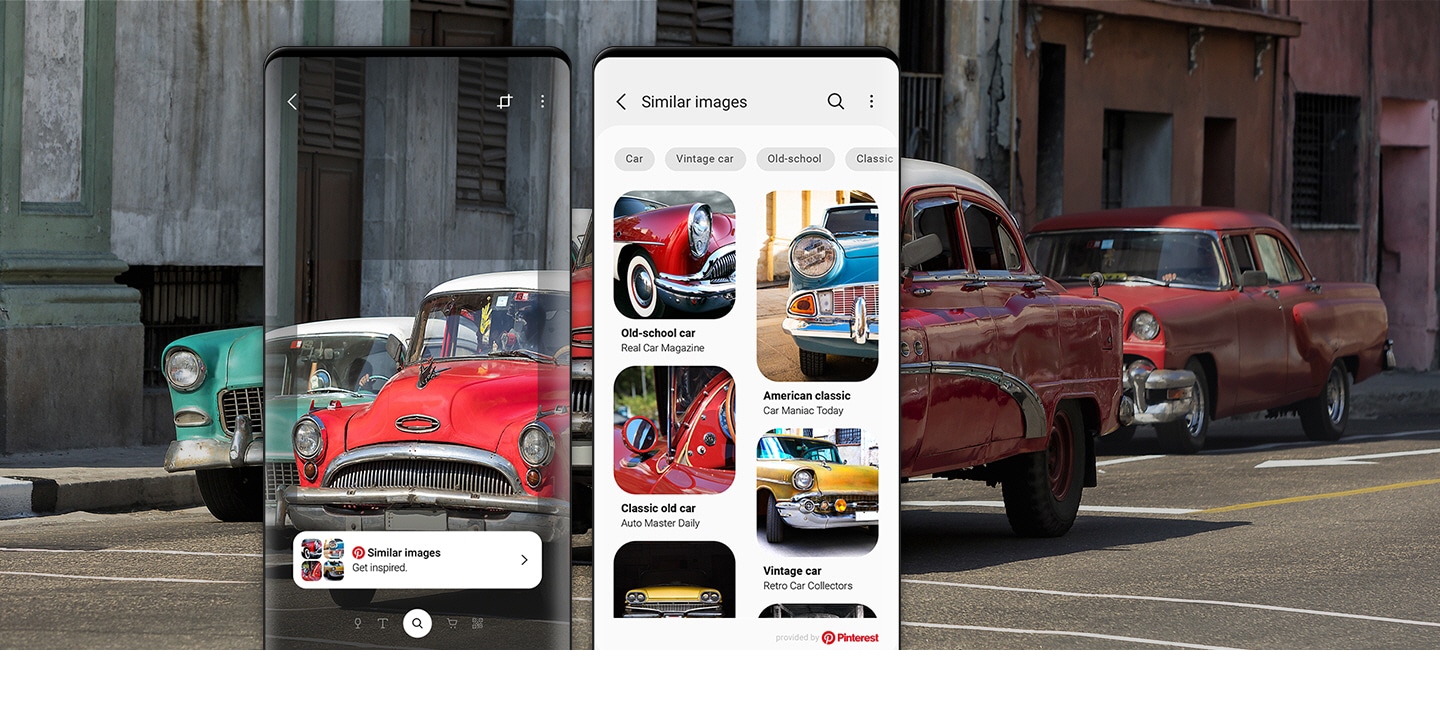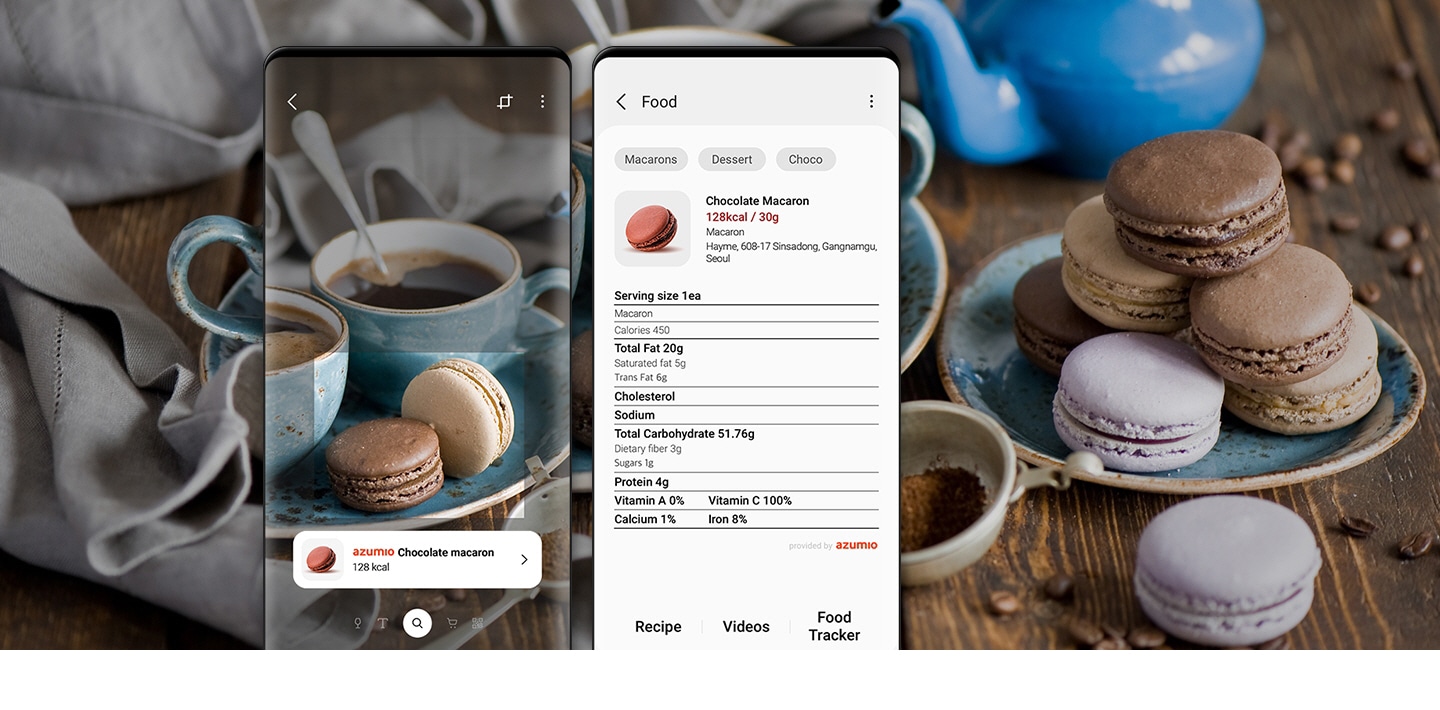 A convenient shopping experience.
Do you see something you want to buy?
Take a picture and Bixby Vision will show you ratings, reviews, and prices to help you make an informed purchase.
Don't get lost in translation.
Extract, translate, share, search, and read text.
From small labels to big signs, easily translate text of various lengths and sizes with Bixby Vision.
* Click here to see supported languages.
A pocket-sized sommelier.
Pairing wines can be a challenge.
Point Bixby Vision at wine labels to find out wine information.
* Wine search is currently supported in English (US) and Mandarin Chinese. More languages will be supported in the future.
Bixby Vision for everyone.
Bixby Vision offers accessibility options that aid the visually impaired.
With easy set-up and a simple interface, Bixby Vision vocally describes what it sees, helping users make sense of the world around them.
* Scene describer mode currently supports English(US), French, German, Italian, Korean, Mandarin Chinese, Portuguese, Russian, Spanish(Spain).
* Quick Reader supports 54 languages, which are identical to the input language of 'translation feature'. Click here to see the list of supported languages.
Scene describer
Describes images captured by Bixby Vision.

"A dog sitting on the grass"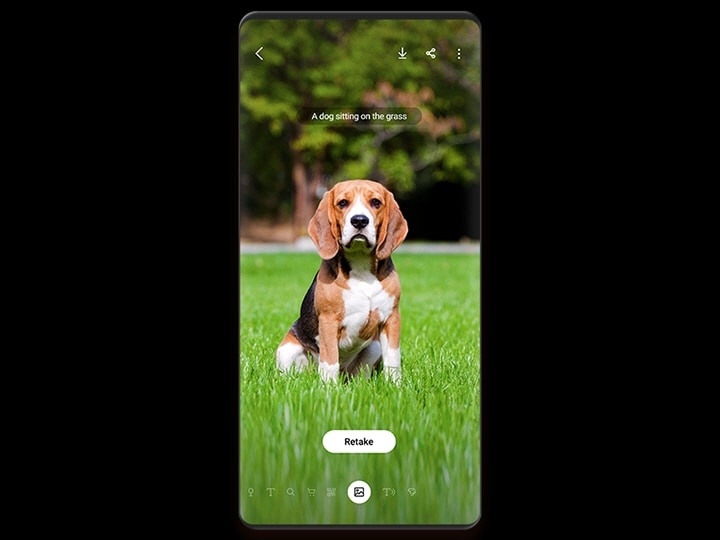 Quick reader
Identifies items and reads out text in real time.

"Sign, PEDESTRIAN CROSSING"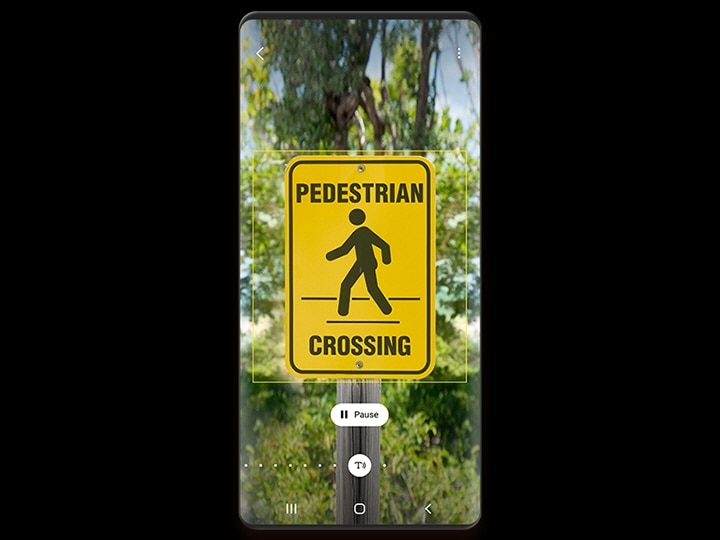 Colour detector
Detects and reads out colours in real-time.

"Red"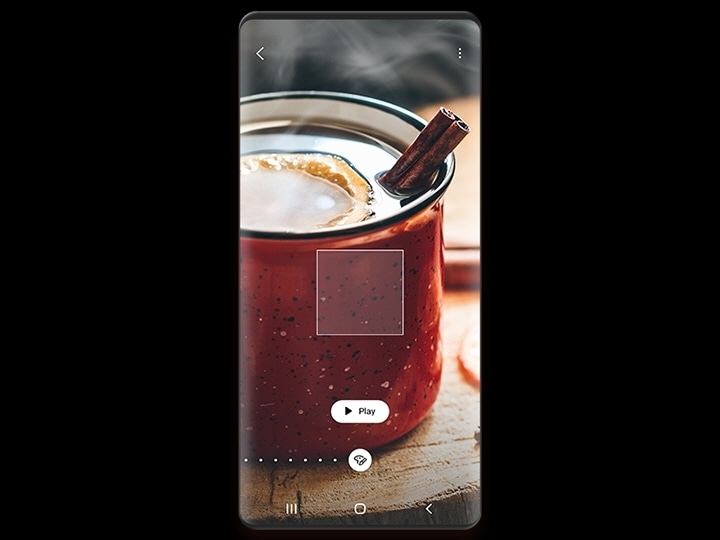 More fun and convenience with AR experiences.
Explore new possibilities with AR experiences, where fun meets practicality.
Find new looks for yourself and your home interior – all on your phone screen.
* The actual product size, image, and colour may vary from the virtual try-on results.
* Currently available with Galaxy Note10/Note10+/S10/S10+/S10e/A80/A70/A60/A50/Tab S5e.
* Following AR features are available on AR Zone app with Galaxy S20/S20+/S20 Ultra.
Get a personalized skincare suggestion with just one photo.
Bixby Vision scans your selfie for wrinkles, redness, dark circles, and more.
After recommending skincare products, it helps you buy them online in one shot.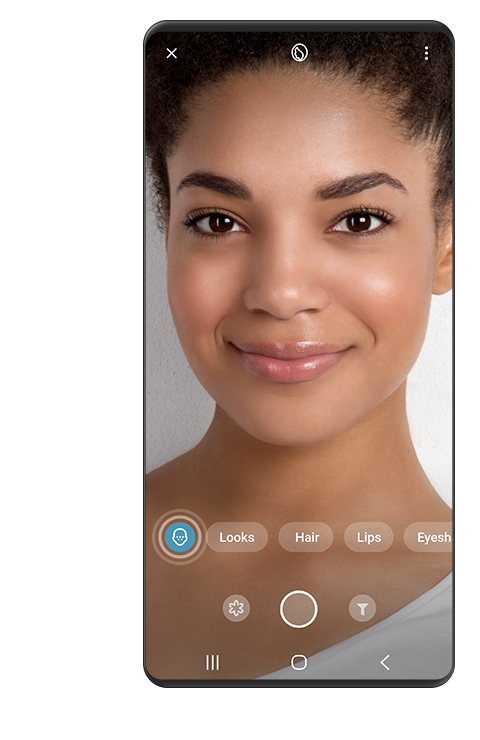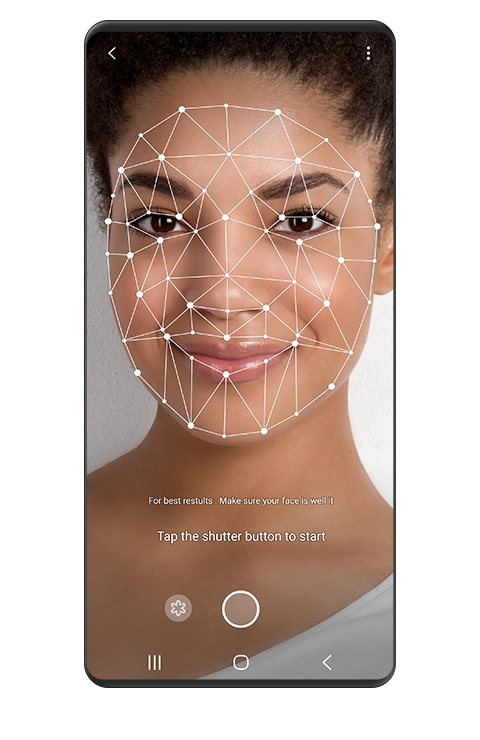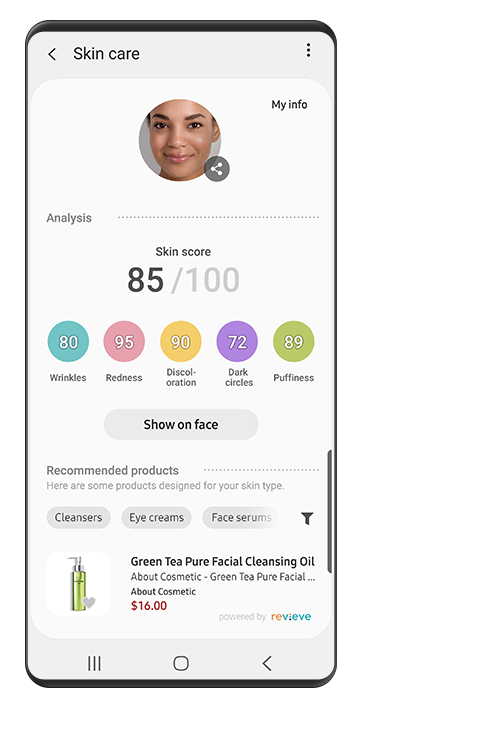 Try out a new look.
Need a fresh new look? Try out fabulous looks with an array of makeup palettes and hairstyles.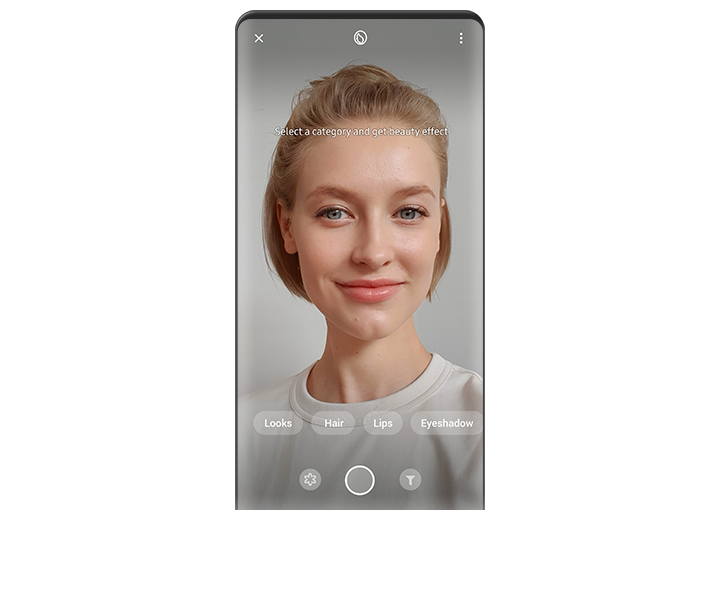 Try before you buy.
Wondering how you would look in those shades? Find sunglasses for a variety of occasions with Bixby Vision.
Shop for the perfect frames for your face.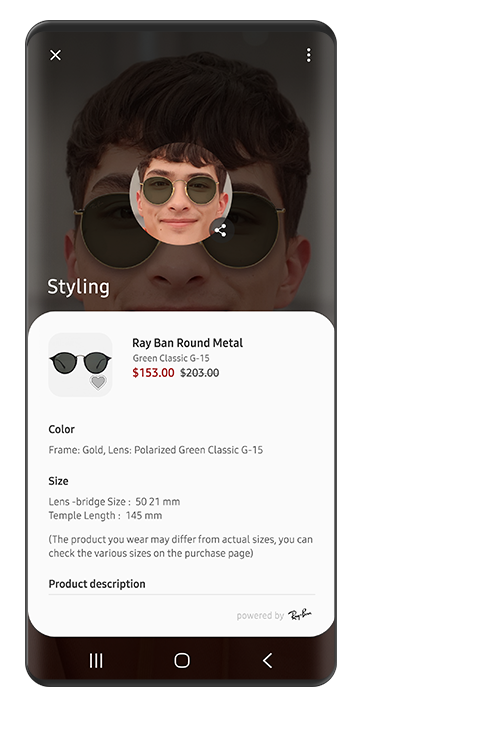 Enjoy even more of Bixby Vision with add-on apps.
Expand your Bixby Vision experience with a range of useful tools and fun features. Install add-on services from our partner apps to make the most of Bixby Vision.
Picture Link
Want to create memorable visuals? Liven up your photos with videos, stickers, notes, and more. Share the fun with friends!
Qanda
Stuck on a mathematical problem you can't seem to solve? Want to double check your answer? Use your camera to see proofs and solutions at a moment's notice.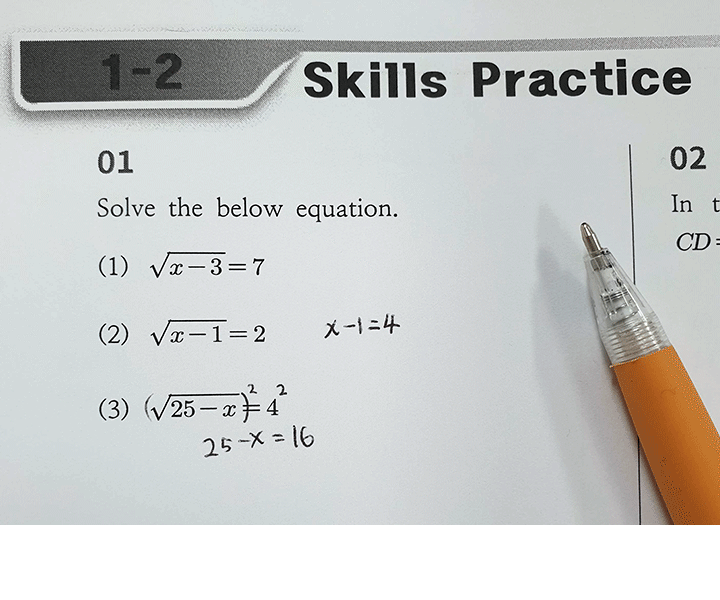 Adobe Scan
Transform images into smart PDF files directly on the spot. Simply aim the camera at the images or documents you wish to convert. Then, they will be scanned automatically.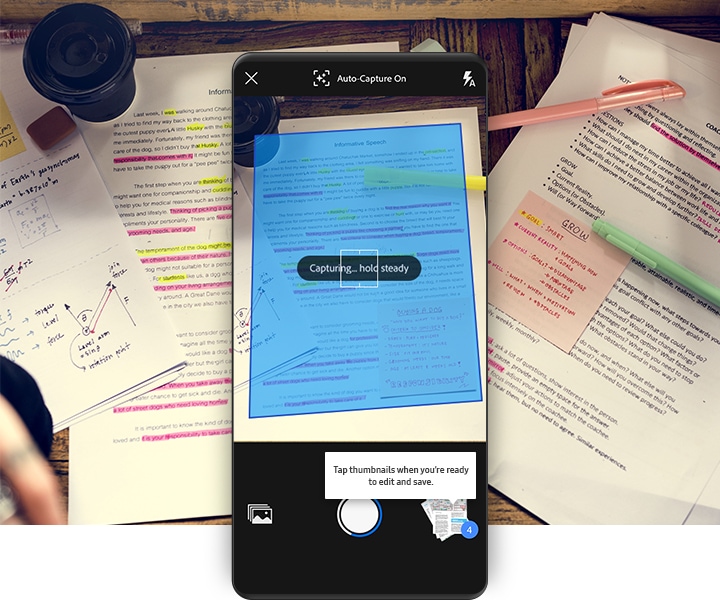 * Currently available with Galaxy S20/S20+/S20 Ultra/Z Flip/Fold/Note10/Note10+/Note10 Lite/S10/S10+/S10e/S10 Lite/Note9/S9/S9+/Note8/S8/S8+/S8 Active/S8 Lite/Note FE/A90/A80/A71/A70s/A70/A60/A51/A50s/A50/A9 Star/A8s/A8 2018/A8+ 2018/A7 2018/A6/A6+/C8/J7+/J7 Top/Tab S6/Tab Active Pro/Tab S5e/Tab S4/Tab A2/XCover Pro.
* Data network (Wi-Fi or internet connection) required.
* Using mobile data while using Bixby Vision may result in additional charges.
* Service availability and content provider may vary by country and device.
* User interface may change and differ by device.
* All information and content herein is provided by third parties at their own responsibility, and may not reflect the most up to date information.