Energy efficiency ratio
Last Update date :
Oct 12. 2020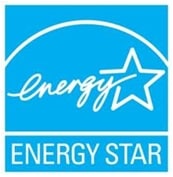 ● The EER stands for ENERGY EFFICENCY RATIO.
● It is calculated by BTU of air-conditioner divided by net power in watts gives EER for the air-conditioner .
● The Energy Efficiency Ratio (EER) of a particular cooling device is the ratio of output cooling (in Btu/hr) to input electrical power (in watts) at a given operating point.
● The EER, or Energy-Efficiency Rating, measures the air conditioner's energy consumption and efficiency. A high EER rating of air-conditioner means less energy is being consumed.