Can we use Memory Cards in DVD player?
Last Update date :
Oct 12. 2020
If your Samsung DVD player has a memory card reader, it can read the following types of Memory Cards :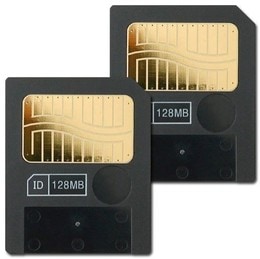 ● Memory Stick
● Memory Stick Pro
● SD Card
● MMC
● Smart Media Card
● Compact Flash
● Micro Drive
You can consider following points while inserting the memory card :
● Memory Cards over 2GB use FAT 32, which may be not compatible.
● If it is not fully inserted, the Memory Card will not work.
● If you remove the Memory Card during Memory Card operation, the recorded data may become corrupted. It is better to remove it after pressing [DVD/M.CARD] to return to DVD/CD Mode.
● Only MP3/WMA Format files with .mp3 and .wma extensions can be played.The memory card interface is read-only, so files from a DVD or CD cannot be written to a memory card.
● DVD/CD cannot be played in the Memory Card mode.
Please answer all questions.