Solve For Tomorrow
Changemakers
Challenge yourself to make tomorrow better.

Congratulations to our Solve for Tomorrow 2022 Winners!
DZALIS SMART INO
A sustainable, solar-powered thermos called FOODDECK that keeps food in a suitable environment. It can be controlled through an app to keep food bacteria-free and prevent wastage.

School SMK Dato' Razali Ismail

Students JASQMIN, NUR AIN UMAIRAH, PUTERA AHMAD DANISH ZAQUAN


TROPBOTZ
A smart pet cage called the IoT Pet Guardian designed to monitor, feed and care for the well-being of your pets. It provides smart solutions for basic pet needs such as food, water and waste management for a pet owners' peace of mind.

School SMK Tropicana

Students CHUA WEI MING, TEE YI ZHE, MUHAMMAD AQIL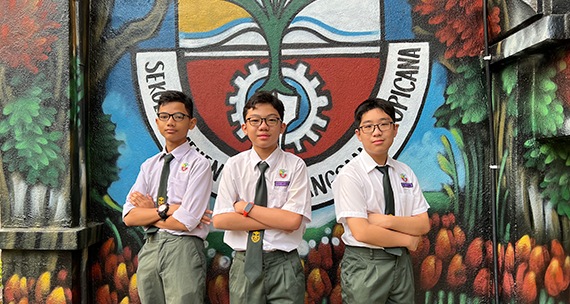 NewGen Leaders
A mental-health focused mobile application called SimplySmile with an AI chatbot that analyses emotions and biometrics; monitored through Samsung Health. The app allows for push notifications to provide users with positive affirmations.

School SMK Seri Bintang Utara

Students CHUAH YEE JIA, CHUAH YEE EN, AHMAD JAZEEL

Fishballz
A mobile application led by an AI assistant to help guide students with their studies. It includes a chat function where students from different locations and backgrounds can chat and send each other gifts earned by completing virtual homework.

School SMK Taman Desa

Students CHU TING ERN, CHLOE YEW XIAO SHUEN, PRISCILLA CHONG AI LING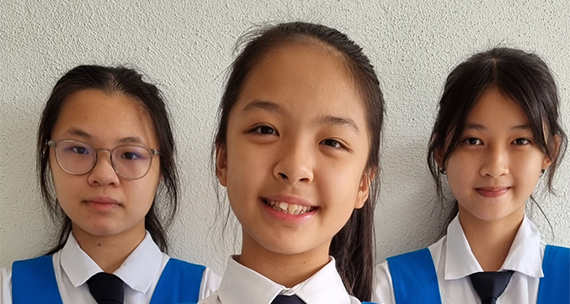 THE GREEN SCIENTISTS

A structure of solar panels called Solar Flower; designed to follow the sun. Its light sensors detect the highest ambient light intensity, allowing for the most efficient conversion of energy into power.

School SMK Lelaki Methodist Sentul

Students VASSENTHEN, VISWA VISAGAN, ALAN QING ZHEN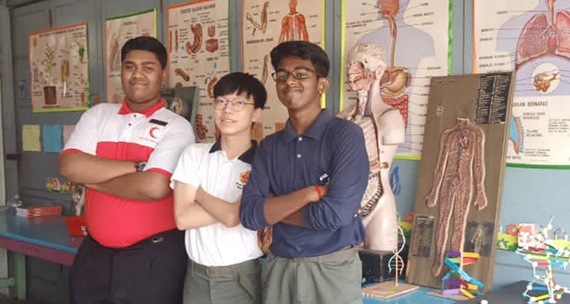 Solve For Tomorrow
Samsung is empowering the youth to create innovative solutions for current issues through the power of STEM. Got an idea? Join us and be a CHANGEMAKER.
Education & Learning
It is hard to excel and grow when educational resources and opportunities are limited. How would you use STEM to make things better for your fellow students?
Sustainability & Environment
Climate change is affecting every country in every continent and we have the responsibility to take urgent action against it. How can you utilise STEM to minimise climate change and its impacts?

Health & Well-being
It is important to ensure that everyone gets to live healthy lives - even in the midst of something like the recent global health crisis. With the help of STEM, what can you do to promote the well-being of everyone around you?