Do more with Bixby.
Bixby frees you to focus on what matters most.
It learns what you like to do and works with your favorite apps and services to help you get more done.
* Device and screen images simulated for illustrative purposes.
* Service availability may vary by country.
* Samsung Account login and data network (Wi-Fi or internet connection) required.
* GPS must be enabled for services requiring location information.
* Available applications may vary by country.
What you need, when you need it.
With Bixby, you'll get what you need in a glance, without having to open a single app.
Whatever you're looking for is just a tap or swipe away.
See in just a tap or swipe.
Swipe your home screen to the right to quickly find what you're looking for.
In a single tap you'll see upcoming appointments, today's photos, tomorrow's weather and more.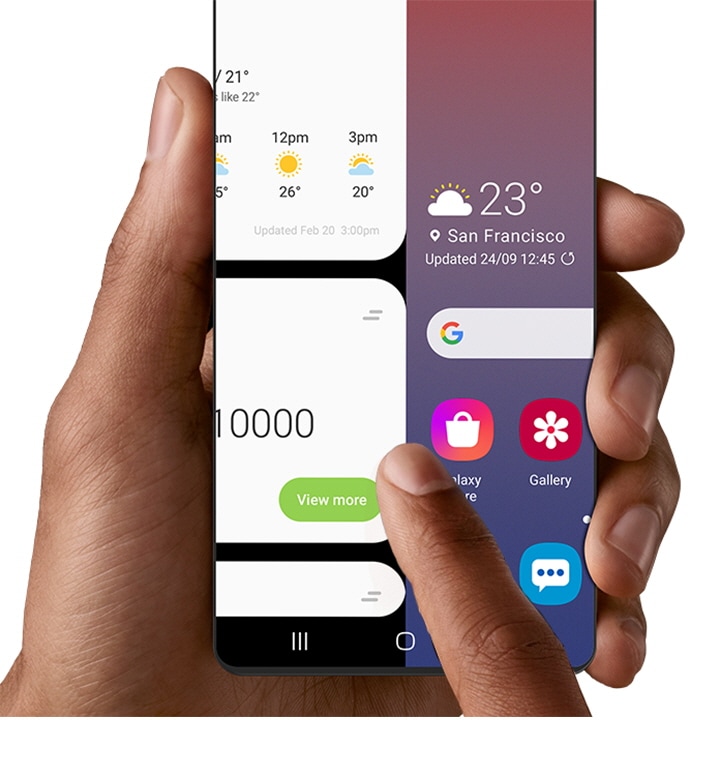 Have it ready.
Bixby learns your routine, so you'll have the right content ready when you need it.
By looking for patterns in your app usage by time and location, Bixby can predict what you might be looking for.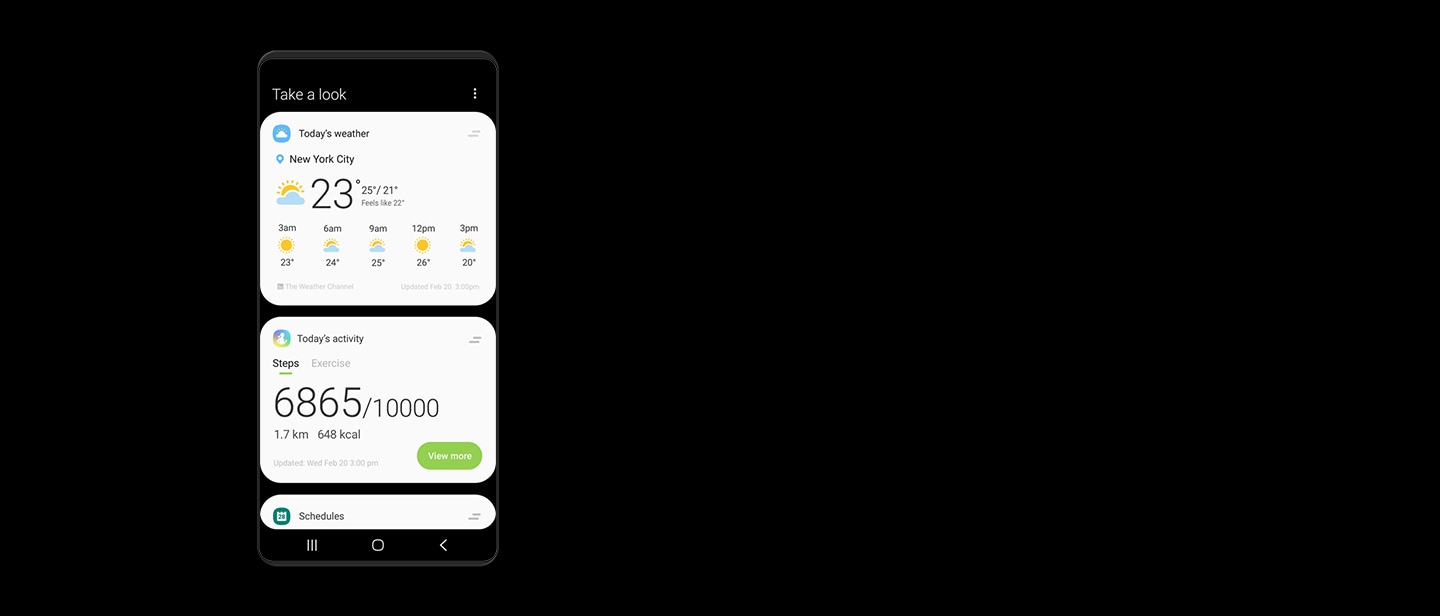 Morning workout
Workout every morning? Bixby knows your schedule.
So every morning when you wake up to head to
the gym, your alarm, weather, playlist and
Samsung Health are accessible.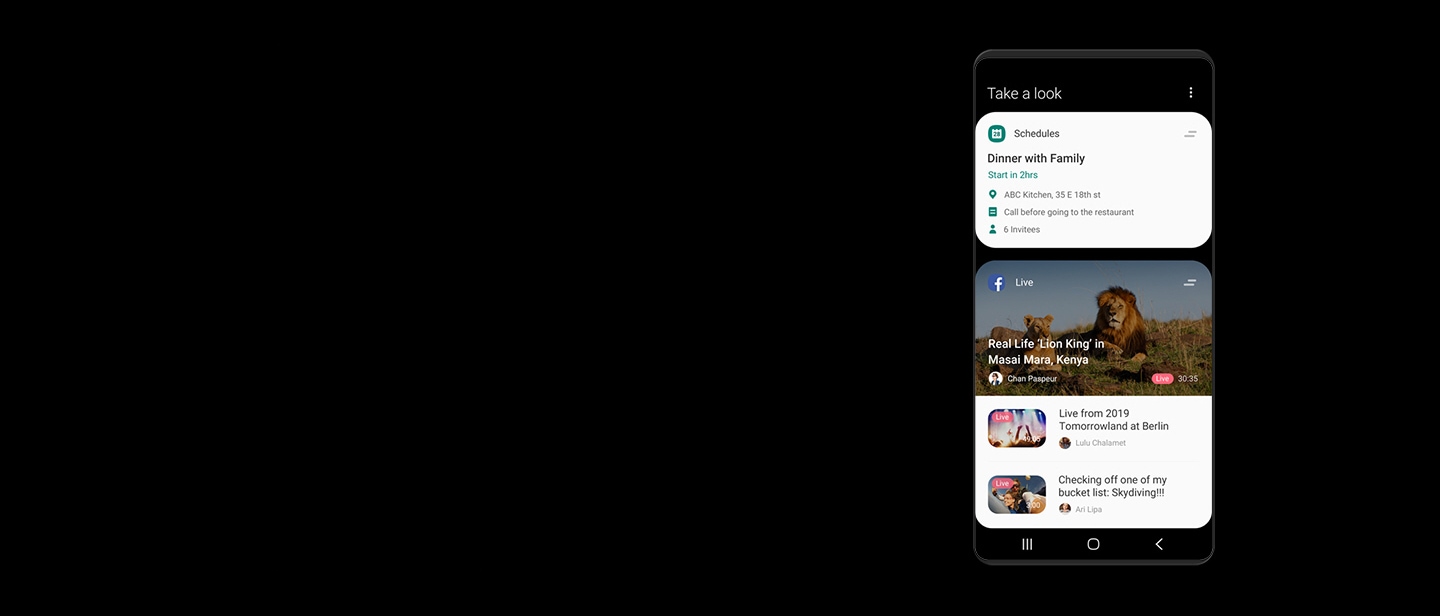 Lunch break
Catch up on the news over lunch?
Every day you can see your calendar, read the news,
and scroll Facebook with Bixby.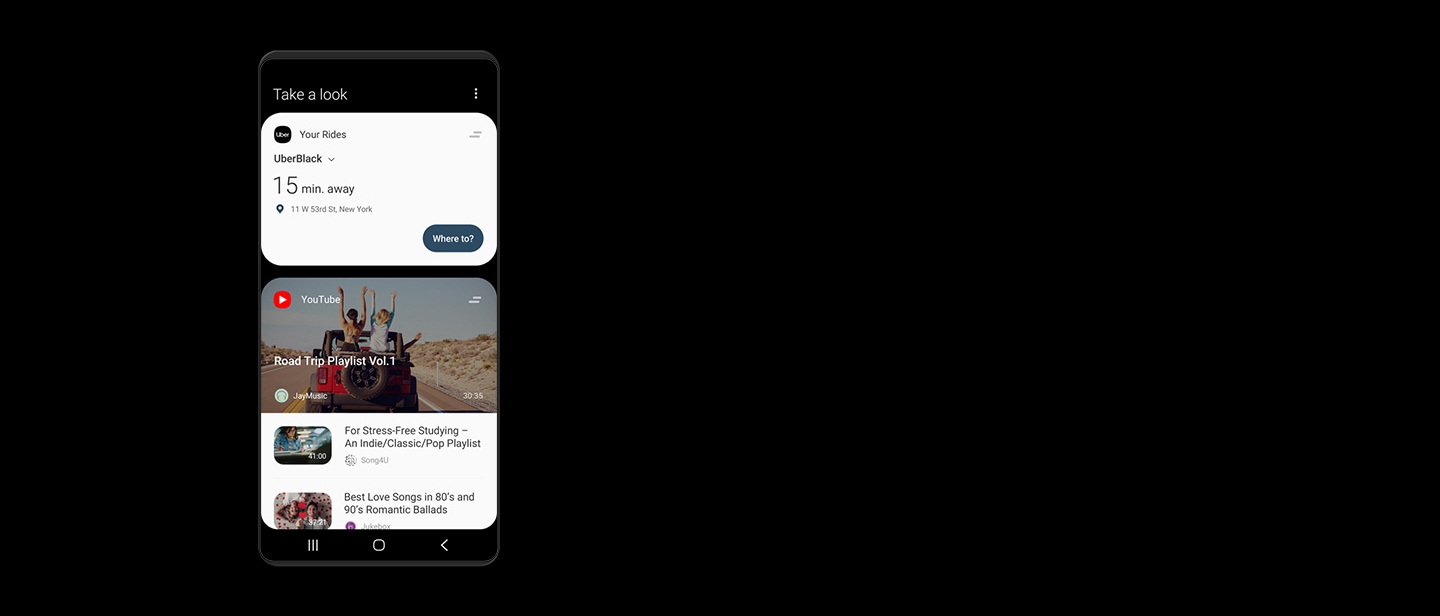 Nightly commute
Always take off from work at 6:30?
Now you can order an Uber in a tap, and then
easily find that YouTube video you've been waiting
to watch all day.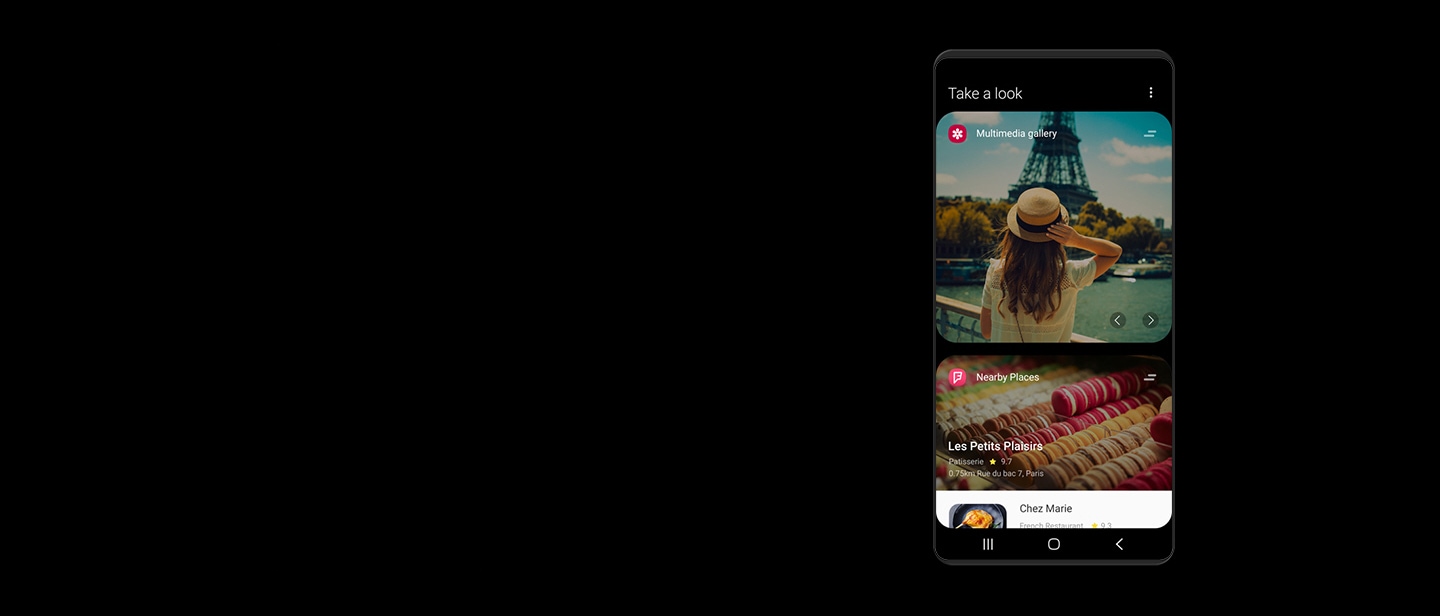 Beach day
Head to the beach every Saturday?
Bixby knows your weekend rituals too so
Foursquare and your Gallery will be handy when you need them.
Do it from a single screen.
Bixby goes beyond what a single app can do by using multiple functions across different apps in a single tap.
Access just about everything
Bixby keeps what's relevant just a swipe away to make it easier to do more, like playing your playlists, calling your friends or texting your mom.

Contact Samsung Help
Do you have more questions?