How to use Multi Windows on my Galaxy Z Flip?
Last Update date :
Sep 22. 2020
Two apps are better than one, and Multi Window is better than constantly switching between apps.
Galaxy Z Flip supports top and bottom split Multi Active Window mode that allows user to multi task with the 21.9:9 screen.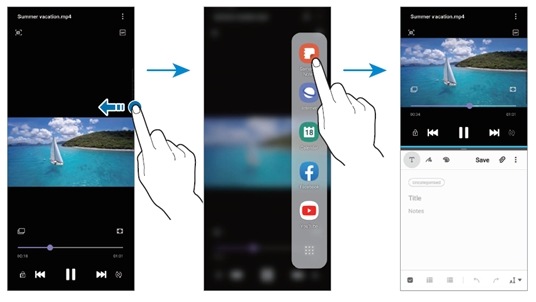 1
Swipe the right corner edge to show the Multi Window Handler
2
When the app list appears, select the app of choice to launch split multi windows
3
Long pressiNG an app will allow for exchange for app position
Note: Multi-tasking is not supported for un-resizable apps. When an un-resizable app is running, resizable apps will appear in a pop-up window when launched instead of the regular multi-window. 
Please answer all questions.