Featuring leading customer care solutions, Samsung Customer Service not only values convenience and quality but as well as accessibility. Through the Sign Language Support, customers can now arrange a video call with a Samsung Sign Language Expert to get live support and help on our products.
How do I get Sign Language Service
Step 2. Choose 'Deaf  & Hard of Hearing' on the list.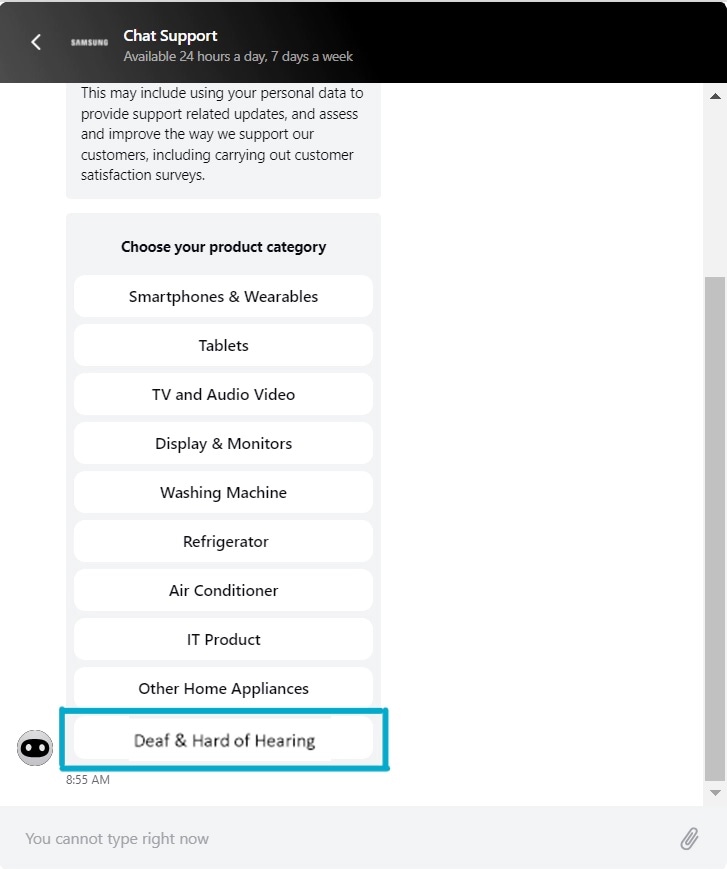 Step 3. Accurately fill out the form with your details and submit.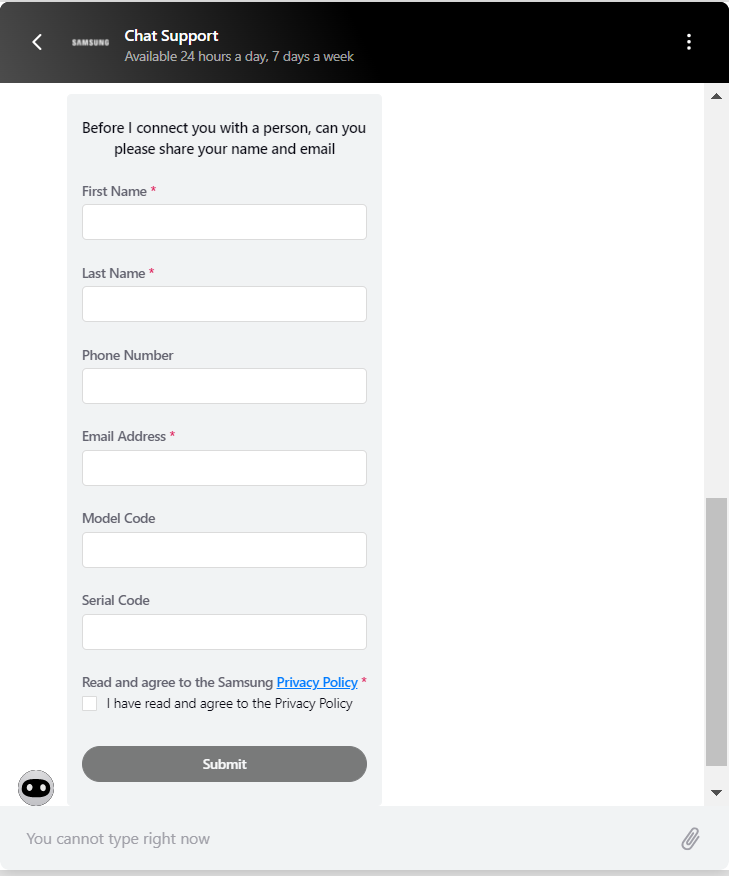 Step 4. Wait for video call schedule confirmation from a customer service representative via the live text chat.
Step 5. Our Samsung Sign Language Customer Support will reach out to you on the scheduled appointment via Facebook Messenger video call.
2. Facebook Messenger installed on the phone
3. Stable internet connection
1. Please use a WiFi connection to avoid additional data charges if necessary. Samsung is not responsible for any additional fees charged by your service provider as a result of the video call.
2. Please expect the video call support to commence within 4 hours upon receipt of registration.