How to find your Samsung TV's model number and menu information
Last Update date :
Jul 04. 2023
You can find out the model number, serial number, and software version of your TV through the Settings menu. This shows helpful information if you ever need to check the serial number, find the TV's current software version, or see other information regarding your TV.  You can also refer to the sticker on your TV for the model number and serial number.
Find the model and serial number via Settings menu
1. Open the Settings menu.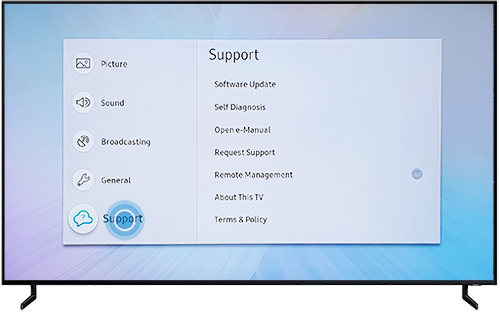 4. The model code, serial number and software version of your TV will be displayed on the screen
Find the model code and serial number on TV sticker
The model and serial number can be found behind your TV.
Find out where to find the serial number and model number for other Samsung products:
Please answer all questions.