Gear VR: How do I set up an Oculus Account to my mobile device?
Last Update date :
Nov 24. 2020
When you connect your mobile device to the headset for the first time, you will be prompted to remove your mobile device from the headset and set up an Oculus account.
1. Remove the window cover and detach your mobile device from the headset by pressing the Phone lock button (1) and disconnecting the device from the headset (2).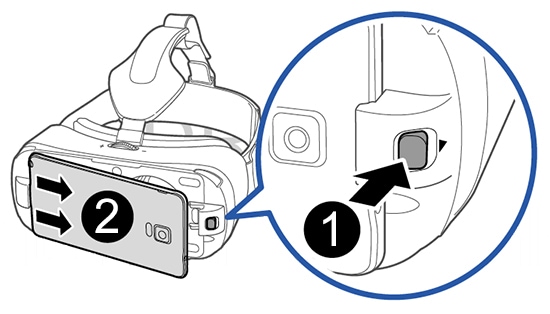 2.From the welcome screen on your mobile device, touch Next to begin setting up your Oculus account.
3. Review the end user license agreement and touch Next.
4. Review the health and safety notice and touch Confirm.
5. To install Oculus, touch Install.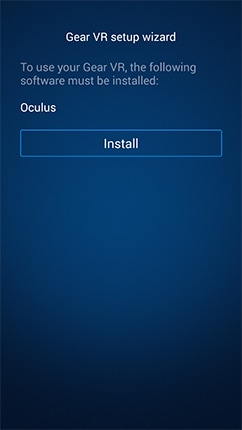 6. Once Oculus is installed, set up an account by touching Create Account. If you already have an account, touch Log In and enter your email and password.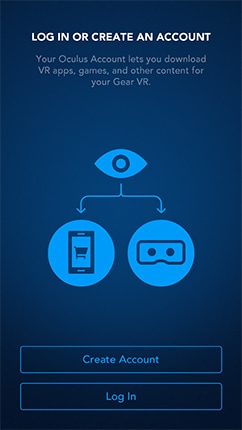 7. Review the Oculus website Terms of Use, and then touch Agree and Continue.
8. Enter your email address and touch Continue. Your email address will also serve as your login ID.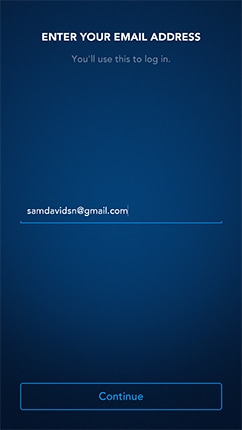 9. Choose a user ID, which other Oculus users will be able to see, and enter your full name, which will be private. Then touch Continue.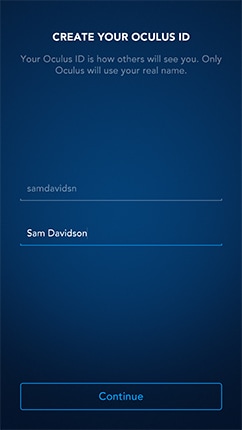 10. Create a password for your Oculus account and touch Continue.
11. Select your country and touch Continue.
12. Enter your birthday and touch Continue.
13. Oculus will send you a verification email. Follow the instructions in the email to activate your account. You can touch Resend Verification Email if you do not receive it or if the original verification email has expired. You can start over with your registration by touching Use a Different Email Address.


14. Upon completing the email verification, your account will be set up and you can begin installing applications such as Oculus Cinema and Oculus 360. Touch Install Apps.
15. Additional VR content is provided on a microSD™ card, which you can install on your mobile device by touching Continue. To install the microSD card later, touch Skip.
16.Your mobile device is now prepared to use with your Gear VR Innovator's Edition. You can connect it to your headset now, or touch Browse Oculus Store for additional virtual reality content.
Please answer all questions.