Places that encourage people to spend more time

In retail stores there are a lot of people coming in, moving around and going out, so fast and powerful cooling or heating is essential.

The Samsung WindFree™ 4Way Cassette has a 84mm airflow directional blade, that is 31% larger than Samsung standard 4-way cassette model, designed to help with good air circulation, helping to cool the room fast.
Enjoy refreshing, clean air throughout the store

Samsung DVM S and ERV ventilation systems provide fresh clean air, even in blocked-off spaces. The system also reuses indoor air which maintains temperature and delivers high energy savings, compared to ventilating by opening windows.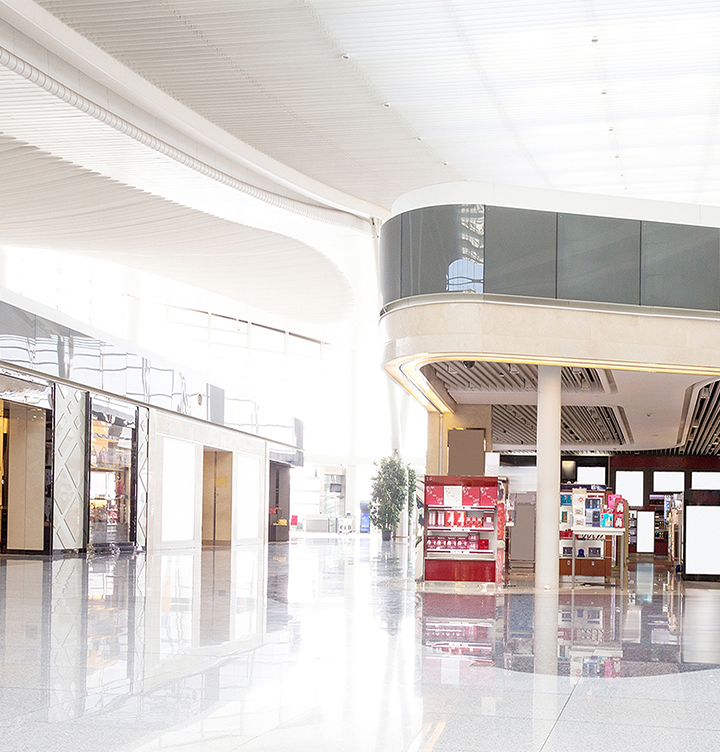 Places designed for long-term comfort

In restaurants, people tend to be seated here and there, so they don't intrude on each other. As a result, the whole room needs to be cooled evenly, although it is nice to have the flexibility to adjust the air flow if anyone wants to be cooler or warmer. The Samsung 360 Cassette has an omni-directional and bladeless outlet that expels cool or warm air across 360 degrees. And Booster Fans expel the air at much lower angles, so it spreads farther along the ceiling and drops down gently. So it effectively maintains a consistently even temperature, with a deviation of just 0.6℃, throughout the entire room. And, because it doesn't create cold drafts, food and drinks stay at the ideal temperature for longer, so guests can enjoy them much more.