Easily increase performance & save space

Compatibility and Small Footprint
The DVM Chiller's compatibility, large capacity and high space efficiency makes it an excellent solution to replace existing chillers as it cuts down maintenance costs and frees-up valuable space, while expanding overall air conditioning capacity. Using an optional FCU kit, it can help to connect to most 3rd party chill water fan coil units.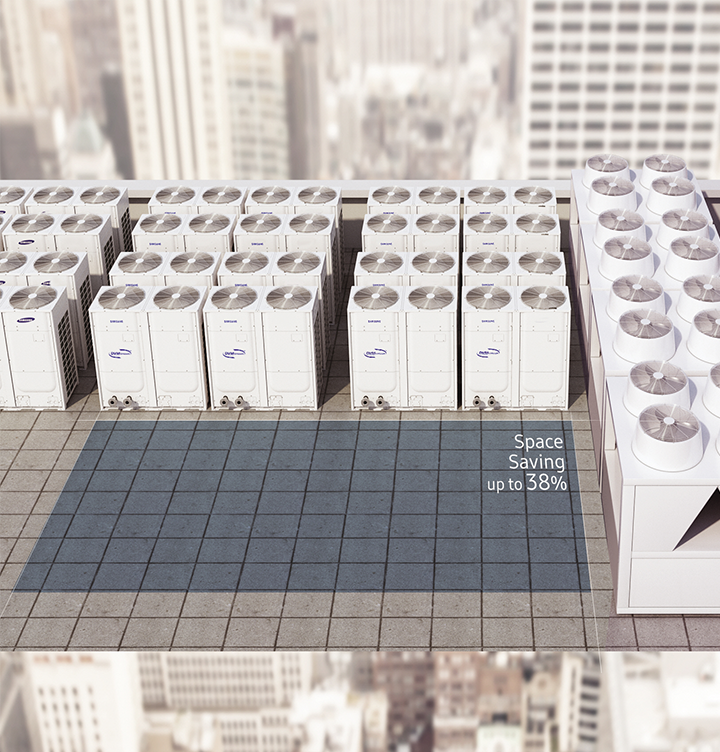 Advanced performance & energy efficiency

High Energy Efficiency
The DVM Chiller's advanced technology delivers a consistent high performance and reduce power consumption. Its highly efficient BLDC inverter compressor with Flash Injection technology is durable and performs reliably, even in cold conditions.
An innovative Evaporative Condenser delivers superior energy efficiency. Its Digital Inverter technology also provides an enhanced 'partial load efficiency' by automatically adjusting its performance to match the cooling demand.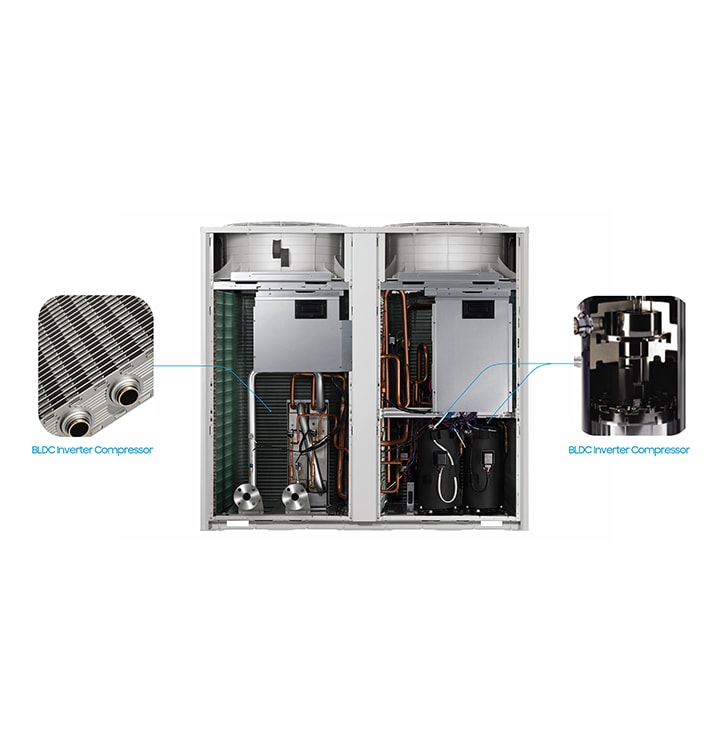 A Resource Bank For All Things Samsung

As one of Samsung's registered Climate Solution Partners, you will have access to our Partner Portal and its many benefits.