How to Turn Your Passion
Into a Business
A quick guide to help you find success doing what you love
Finding a career you love can be challenging for anyone, but what if you could make a career out of something you already love to do? Great at baking? Why not open a bakery? Excellent fashion sense? Why not open a vintage clothing store? Starting your own business may seem like a pretty big commitment—especially when you're working another full-time job to pay the bills—but in today's digital world it's easier than ever before.

Nowadays you can get your business off the ground with little more than a website and a product to sell. And with a little bit of tech from Samsung Galaxy you'll be running full speed ahead in no time.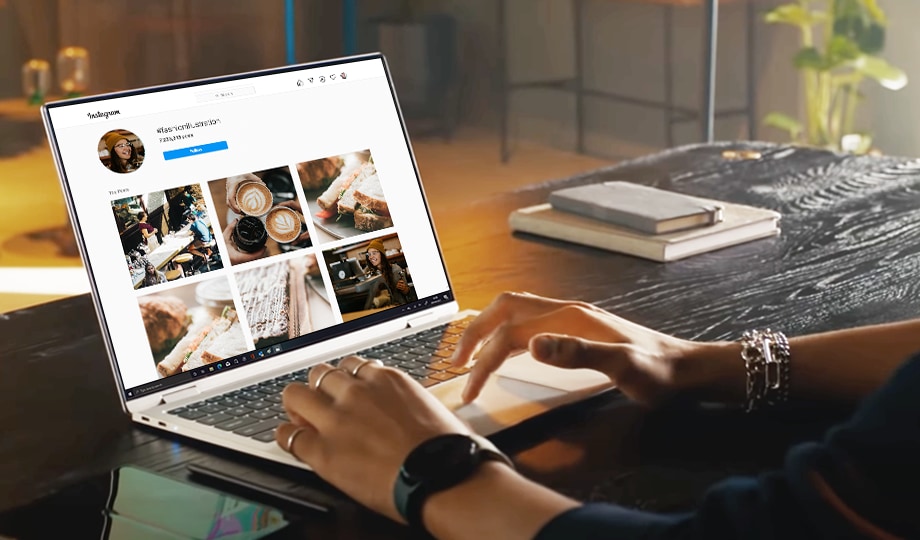 Set a strong business foundation
It's great to find something that you're passionate about, but it's equally important that you have the foundation necessary to be successful. That includes skills, industry knowledge, and past experience—but for a modern business it also includes tech. To start with, you'll need a home base from which you can conduct research, create a website and email vendors and clients. That said, you'll also want something that enables you to work flexibly, without being anchored to a desktop, like The Galaxy Book Pro 360. With 5G connectivity, and up to 20 hours of battery*, it can handle a long work day with ease. It's also a much smaller investment than a brick and mortar business—allowing you to build your organisation from wherever you can find the space, whether it's your home office, your garage, or even just your local coffee shop.
*Battery performance may vary.
Look for all-in-one solutions
The key to establishing a successful small business, especially early-on, is to simplify your business model as much as possible. In other words, don't feel like you need to do everything—instead start by doing one thing really well. Identify a gap in the market, find your niche and focus your time and your money where it can have the biggest impact. The same is true when it comes to the tech that supports your business behind the scenes. If you don't need a printer—don't buy one. Rather, find solutions that will help keep your business running effectively without over-complicating. If you're just getting started, the Galaxy Z Fold3 5G is the perfect all-in-one device for any small business owner, giving you the mobility of a smartphone, the display of a tablet, and the functionality of a laptop in a single device.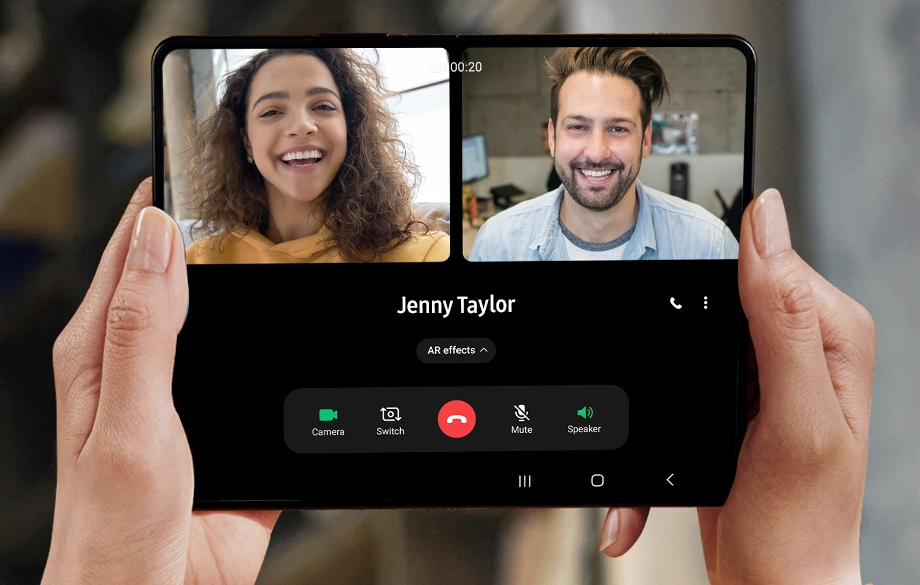 Build your team
Being a self-starter does not mean that you have to do it all alone, nor should you. If you really want your business to thrive and grow, you'll need to build a successful team. This used to mean putting out local ads or writing 'now hiring' on your front window, but in today's globalised, remote working, society, business owners can recruit from a much larger, and much more diverse pool of applicants. Having a more diverse workforce introduces new ideas and ways of working, allowing your team to benefit from a wider range of experiences and expertise. While you won't be able to meet face-to-face as regularly, we've taken steps to drastically improve virtual collaboration with the Galaxy Z Fold3 5G. With a powerful front-facing camera and 5G streaming speeds, you'll be able to present the best version of yourself on every call you join, allowing you to hold ad-hoc, virtual meetings as easily as you would in person.
Give yourself room to expand
Once you've got your business up and running, you'll want to start expanding your customer-base, your team, and your services. This can often be one of the most difficult hurdles to overcome when you're still getting started, but there are ways to avoid the pitfalls and steer your business towards long-term success. First and foremost: keep your files well organised and backed-up. Admin can be the bane of many small businesses and solo-start-ups, but it really doesn't have to be. With the Galaxy Ecosystem, all your devices will stay connected and up-to-date, so even if one link in the chain fails, you won't lose any valuable information—and with Microsoft OneDrive, you can easily and securely share files across your organisation without skipping a beat.
Get started
Your dream job is waiting. All you have to do is create it, and these Galaxy products are designed to help you do just that.