How to install and update drivers using the Samsung Update driver menu
Windows Store App is a new type of app first used in Windows 10 and can be installed through the Windows Store.
Samsung Update can find and install or update Samsung apps and drivers on your computer.
1
Click the Start button on the taskbar, and then find and click Samsung Update.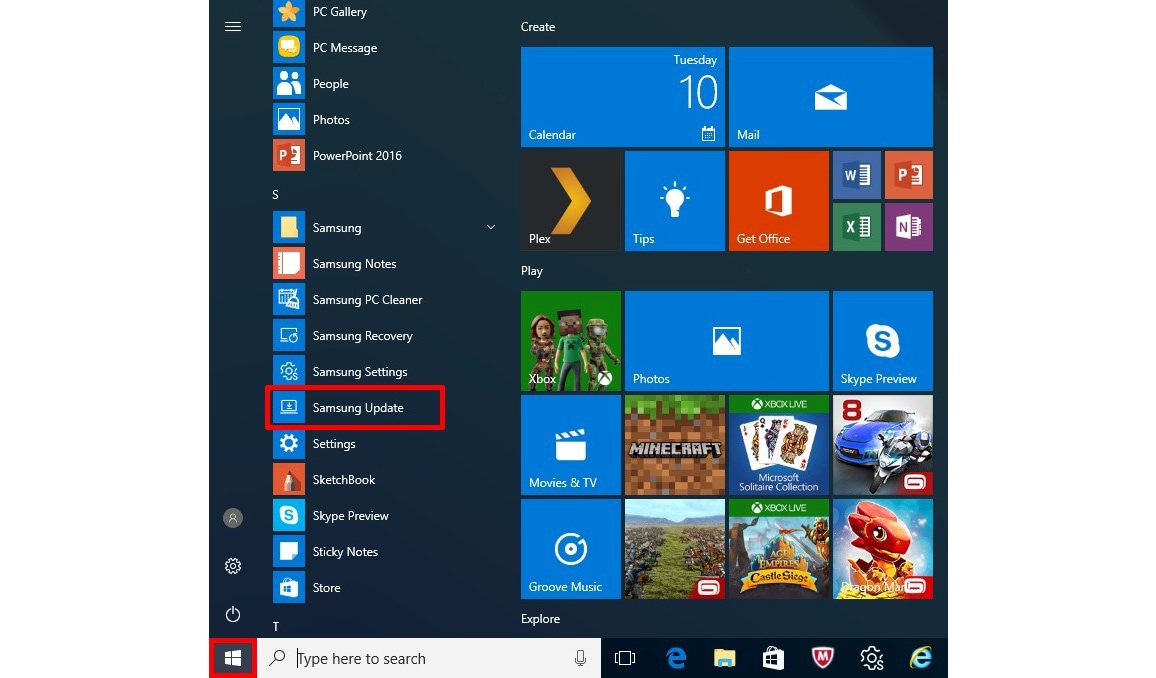 2
Click the Drivers menu, then find the drivers you want to install in the Ready to install list and click Install.
3
The progress of the installation is shown at the bottom of the screen.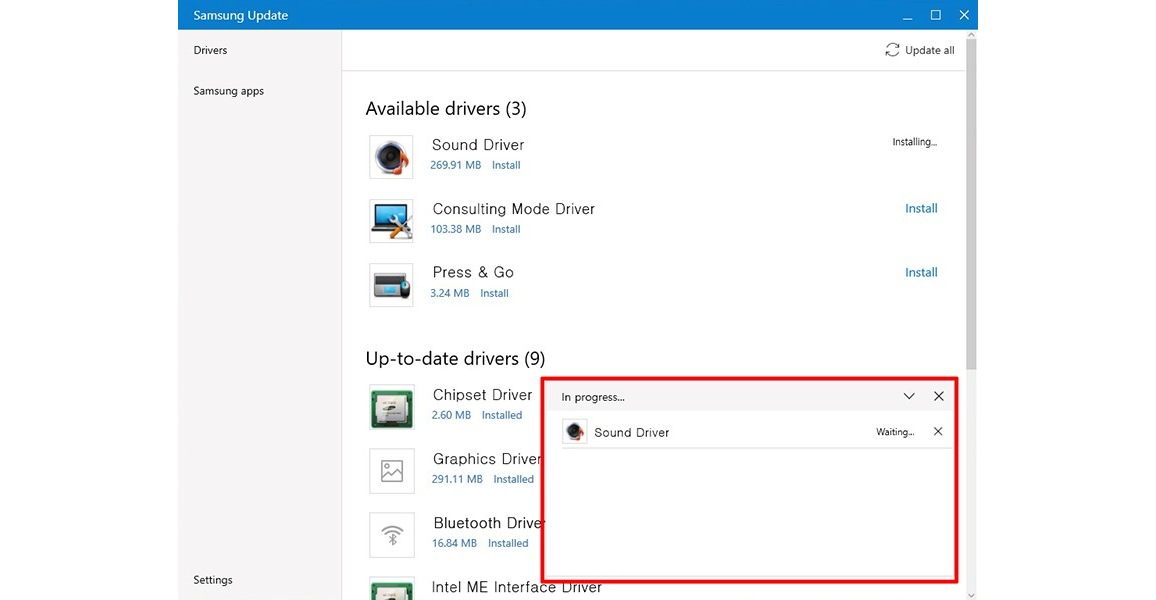 4
You can also install all available drivers by clicking Update all at the upper right of the screen.