How to charge a Galaxy smartwatch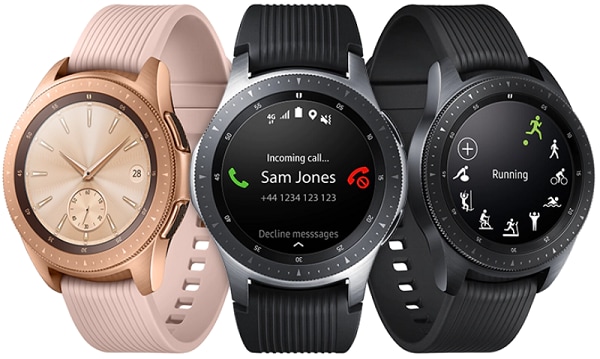 To take full advantage of your Galaxy watch, make sure to charge it properly. Charge the battery before using it for the first time or when it has been unused for lengthy periods. The actual battery life depends on the Wi-Fi connection, apps used and the frequency of calls and messages. 
Please note: use only Samsung-approved chargers, batteries, cables and dock, as third-party equipment might damage the Galaxy Watch Active. If you need a new charger or charging accessory these can be bought online from the Samsung shop.
If after trying the steps below you are experiencing problems charging your Galaxy watch, you can troubleshoot the problem and book a repair at the Samsung repairs page.
If you're experiencing unusual behaviour on Samsung mobiles, tablets or wearables, you can send us an error report or ask us a question in the Samsung Members app.
This allows us to take a closer look at what is happening. The data is anonymised and only held for the duration of the investigation. Find out more about sending an error report through the Samsung Members app. 
Please answer all questions.