Quick pairing out of the box
Fuller sound to get you really moving
Bluetooth v5.0 (LE up to 2 Mbps)
Bluetooth Version
Android 5.0 ↑ , 1.5GB ↑
Compatible Specification of Smartphone
The next generation Galaxy Buds
Go wireless and take your music anywhere*
* Bluetooth connectivity required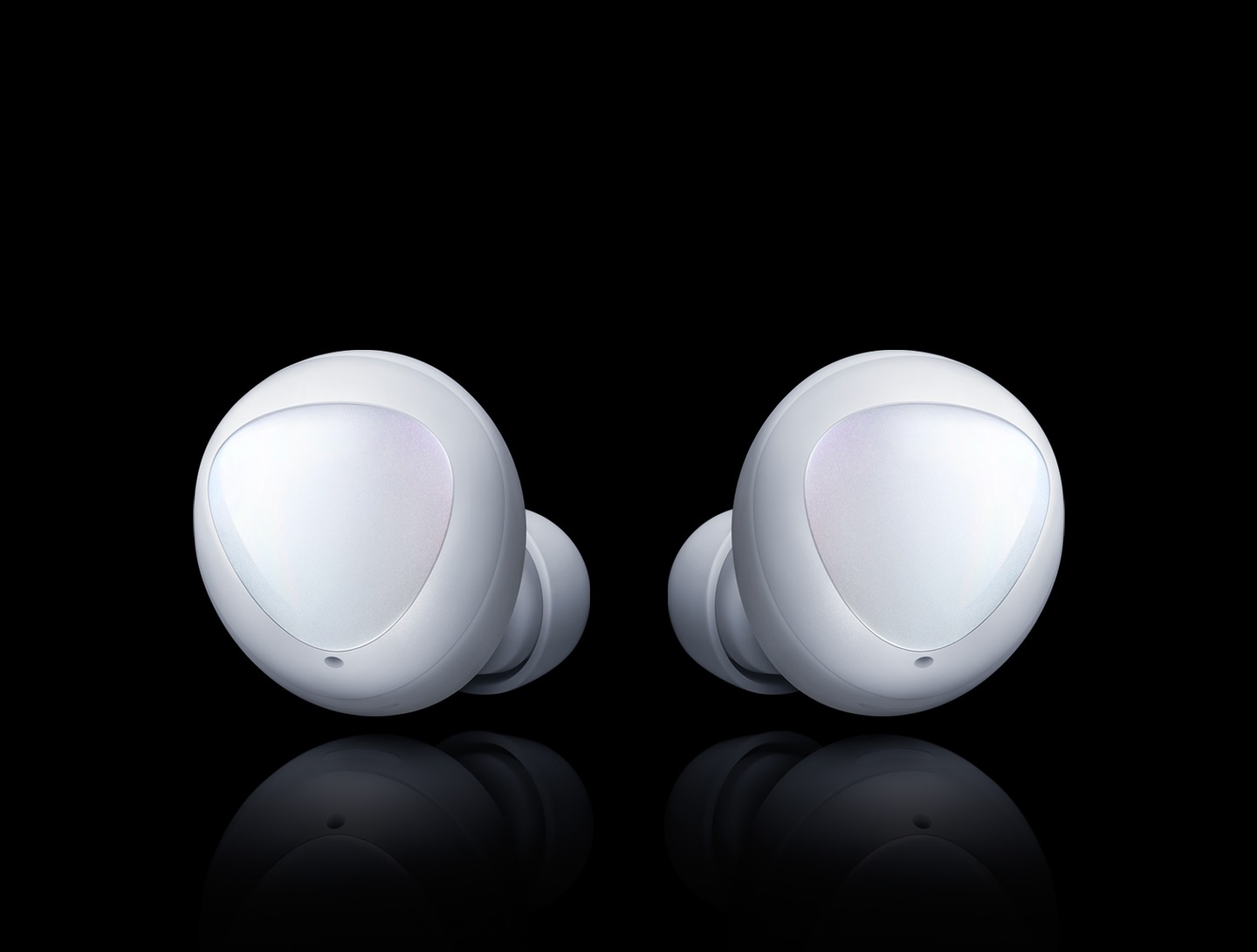 Quick pairing out of the box
Just pop open and pair. Galaxy Buds work right out of the box, connecting with your Galaxy devices in an instant via Bluetooth to get you up to the beat and well on your way.
* Android 7.1.1 or higher required
* Android 7.1.1 or higher required
Fuller sound to get you really moving.
Crisp, clear and detailed, the Galaxy Buds deliver stunning sound by AKG.
Enjoy complete comfort
The Galaxy Buds are designed to be worn all day, every day. Soft yet strong, they form perfectly to the shape of your ear. Choose a colour to suit your style and easily slip their charging case into your pocket or bag.
Get your voice across clearly
Our next-generation adaptive dual microphone technology makes background noise a thing of the past. Galaxy Buds recognise your surroundings, switching between inner and outer mics to keep unnecessary noise out of your conversation.
Tuned into what surrounds you
Stay in tune with the world around you. Galaxy Buds let you quickly shift your focus to your surroundings without taking them off, so you'll never miss what's coming and going.
Fit to keep up with you
An innovative design and advanced, lightweight materials give a 24/7 fit. This revolutionary slim shape keeps them snug within your ears during all types of activity.
Go wireless and take your music anywhere
From podcasts on your commute to playlists in the gym, with its wireless design, you can take your audio with you anywhere. Easily sync to your phone, connect to your smartwatch or link them to your tablet – it's up to you*.
* Bluetooth connectivity required
Charge up and stay immersed
All the while, the high-efficiency micro-battery in Galaxy Buds will keep you immersed in your favourite tunes for up to 6 hours on a single charge*. And when you're done, Galaxy Buds can connect to Wireless PowerShare-compatible Galaxy devices, so your Buds are always ready to go.
* Based on usage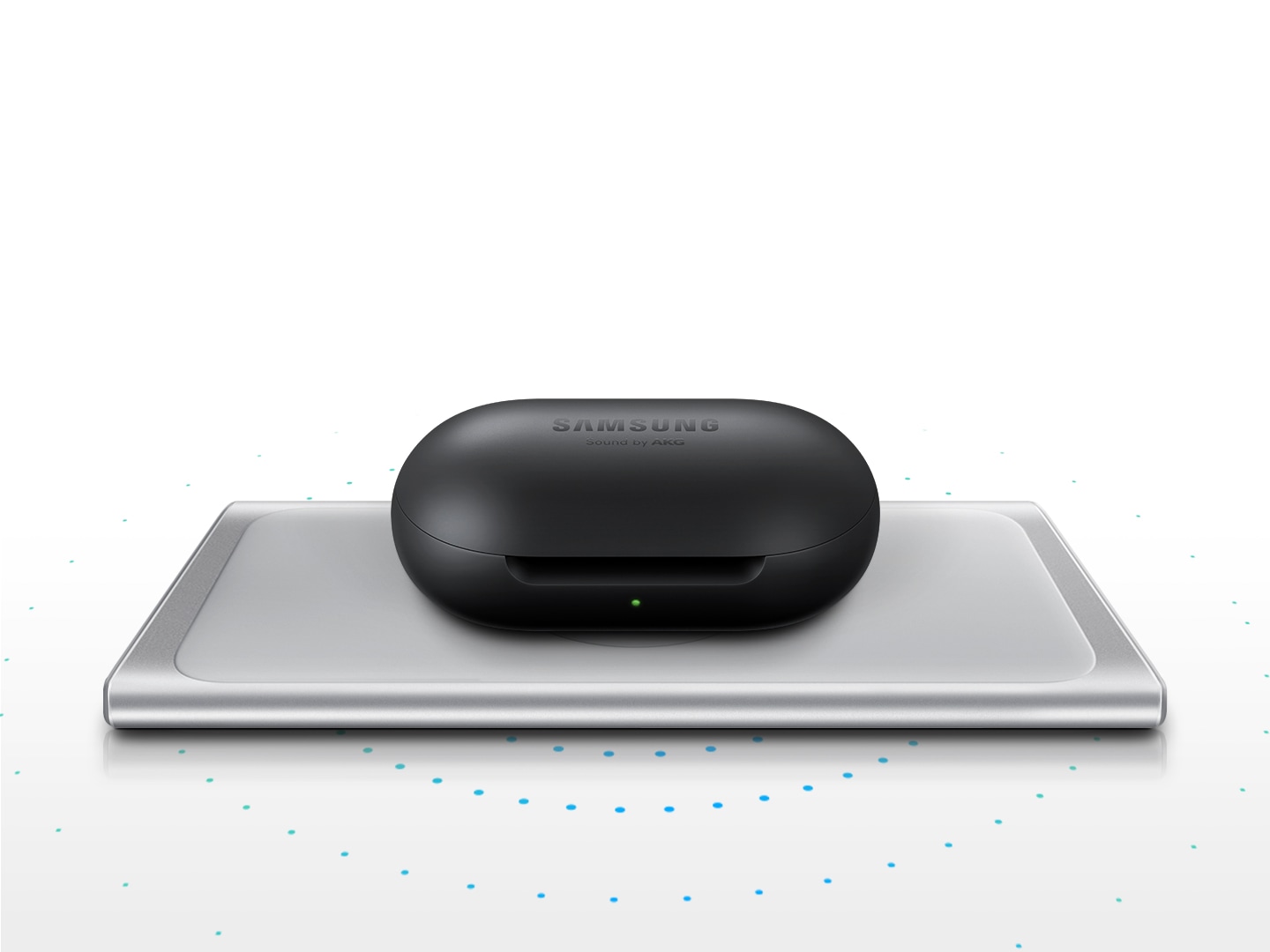 Bluetooth v5.0 (LE up to 2 Mbps)

Bluetooth Version

Android 5.0 ↑ , 1.5GB ↑

Compatible Specification of Smartphone

Accelerometer,Hall Sensor,Proximity Sensor

Sensors

6 g

Earbud Weight
Rated

1

out of

5
by
Oran
from
Keep disconnecting
They disconnecting every 10mins & then take a while to reconnect. Tried everything but nothing works. Emailed support three time & never go a reply.
Date published: 2019-04-13
Rated

1

out of

5
by
Jatinder
from
Bad call quality
I bought them with my new samsung note 10 pro but earbud call quality v bad.. other person cant hear me clearly. So i changed thought might be new one will be ok but still same. Totally waste of money
Date published: 2019-10-22
Rated

5

out of

5
by
Geordie
from
Great sound quality and easy to pair
For me the best headphones i've owned, so quick and easy to pair with my Samsung devices and the sound quality is brilliant. I wondered how they would work with my laptop (Win10) and given this was the main reason I bought them I'm very happy to say no issues, I did need to change my bluetooth settings to pair with them but they connect everytime without issue and use them daily for meetings etc. Also use them in the Gym and they are comfortable and secure, very happy I bought them!
Date published: 2019-10-10
Rated

1

out of

5
by
Gadget44
from
I Cant Hear You!!
I am a fan of Samsung and bought the Galaxy Buds a couple of months ago but very disappointed as they just Don't Work to make or take calls which is one of the main reasons I bought them. I have Samsung Smartphone and Watch and thought I was buying the same quality
Date published: 2019-12-04
Rated

3

out of

5
by
Dudes34
from
Quite good when it works
I use these every day. I got them as an add generally it my galaxy s phone. Generally the sound is good and I hear crisp sounds. Sometimes I have issues with not being able to speak on calls and I have to try and reconnect which doesn't always work. The ambient option can be a good addition when I am outside but sometimes doesn't work properly. The touch options are disappointing as there is really only volume or other options. That seems bad in comparison to the iconx I used to have. I recently connected them directly to my galaxy watch and it works as normal when my arm is lifted up half way and certain positions of my head. I should be able to move all which ways using these without disconnecting. The option though is such a good idea so it is really bad that it doesn't work as such. And lastly I recently lost the charging case on the bus and unfortunately didn't get it back. This now means I can't charge my buds anymore as there is no option to just buy the case. With all these aspects ultimately it is not worth the expense due to the problems I have had with it.
Date published: 2019-11-11
Rated

3

out of

5
by
Bren
from
Great sound poor microphone
I have had these two months and whilst listening too music is excellent, when i make a call the person cant really hear me the other end and i need to disconnect.
Date published: 2019-08-15